Book Noel Qualter to lecture for your magic society
Noel has been a close up magician for nearly 20 years. He's a Member of The Inner Magic Circle with Gold Star and is the only person to have been awarded the The Magic Circle Originality prize on multiple occasions: in fact Noel won it consecutively in the 3 years he entered in 2014, 2015 and 2016. In 2018 he won the Cecil Lyle Award for the best trick in The Magic Circular, the in-house magazine of The Magic Circle.
Noel works as a magic consultant for TV, advising on shows such as Help My Supply Teacher is Magic, Now You See It and Killer Magic. He's performed at The Magic Castle in Hollywood, for the Harry Potter wrap party and at a private show for the Saudi Royal family under armed guard!
Noel is also a digital magician, performing iPad magic on stage and at close up gigs across the UK and Europe. He is a prolific creater of commercial magic, having released several products to the magic community including Alarmed, iDeck and the recent smash hit BLISS – Bill Loaded into Sharpie System.
Noel lectures at magic clubs and societies across the UK, including at The Magic Circle. As part of his lecture Noel will share his close up magic, which has a strong focus on quirky humour, and he will fully explain the trick that won him the Cecil Lyle Award. The lecture is around 50% cards, with plenty of non-card magic to keep all members interested, and everything from classic magic plots to wildly original premises. There's something for all fans of close up magic and lovers of crazy ideas.
Don't just take our word for it; some of the best magicians in the world love Noel's lecture: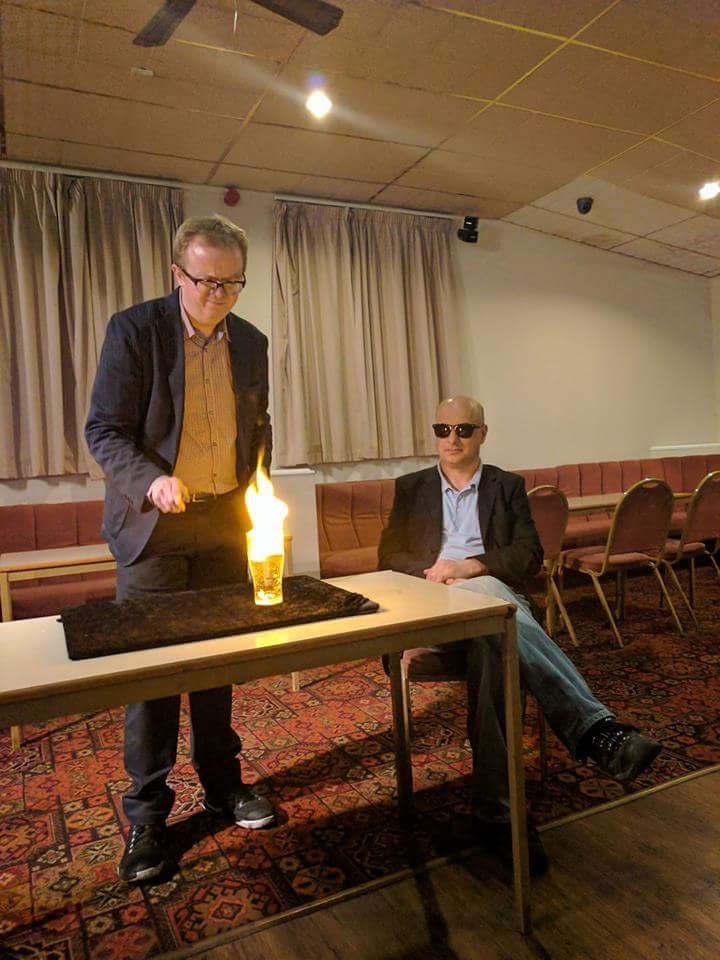 A hugely entertaining lecture filled with devious methods and original principles. There were more than a few "must do" gems that will make you want to run out and try them the first chance you get. All delivered with the quirky charm of a slightly mad gentlemen genius.
So funny and great magic!
Sooooooo much fun....

Brilliant Noel! Thanks for a fab night.
Such a fun lecture sprinkled with moments of pure genius (both inventive and comic!). Loved it Noel, but you already know I'm a fanboy.
Noel is constantly creating powerful magic, brimming with ideas, and he would love to share it with your club or society. If you'd like to discuss having Noel lecture for you, drop him an email or give him a call on 0781 382 5547.