Noel is now offering his incredible online Zoom magic show, "Virtually Impossible" for 2021. Are you looking for something really fun and memorable for a virtual work party or a family celebration? Noel's amazing Zoom magic show combines close up magic, mindreading from hundreds of miles away, interactive miracles where tricks happen in your own hands and his signature iPad magic to create something very special. Get in touch today! 
Close up table magician Noel has been working as an award winning wedding magician, table magician, party magician, close up magician and iPad magician for nearly 20 years. In that time he has performed for Saudi princes with armed guards watching on, in the basket of a hot air balloon magically producing an engagement ring and created custom illusions for celebrity magicians all over the world. That said, most of his work is performing sleight of hand close up magic at corporate events, private parties, weddings, product launches and banquets. Close up magic is incredibly versatile and can fit into almost any event so if you are not sure how to make the best use of a close up magician call Noel on 0781 3825547 for a chat or complete the contact form to enquire about how you can hire a magician for your next event. You may also wish to check out Noel's reviews.
That's amazing, I've never seen anything like that before!
Are you looking to hire a close-up magician? *
Nothing breaks the ice like a professional magician performing top quality table magic before your eyes. As one of the UK's few full-time, professional table hopping magicians, Noel can entertain everyone from the CEO to your Great-Aunt Maude. His cunning sleight of hand and ready wit will amuse and astonish even your most cynical guests and draw the most unlikely groups into conversation. Whether you're planning a wedding, corporate event, banquet, product launch, ball or private party, Noel's magic will turn your event into something people talk about for years to come. He can even create magic tricks especially for you! So if you're looking for fun and amazing entertainment, look no further. His snappy sleight of hand, devious Jedi mind tricks and irreverent sense of humour will get your guests talking.
*Close-up magic; cool magic just inches from your face. Kind of a cross between lap dancing/Dynamo (don't visualize that).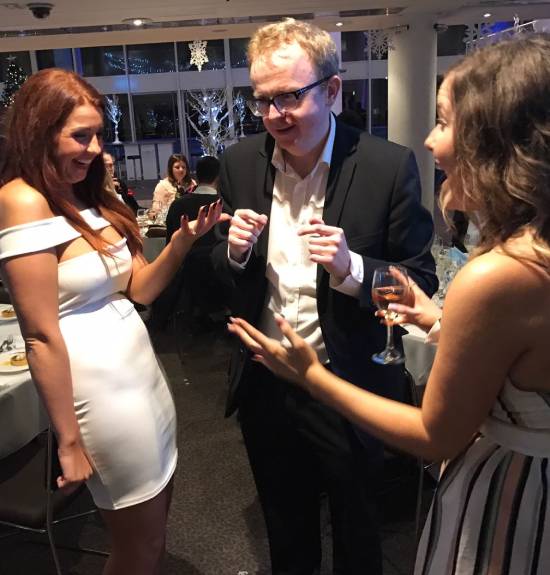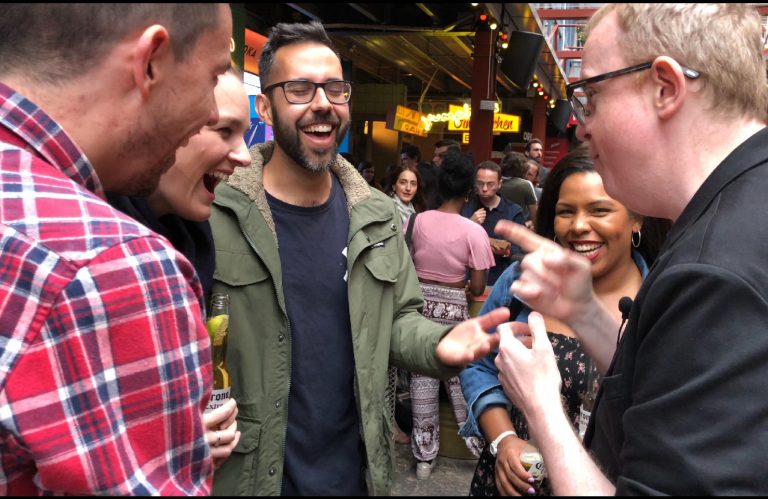 Noel performs at everything from intimate dinner parties for a handful of family and friends to large scale events. If you're having a small party you may like to see a close up magic show during coffees, or maybe you'd like to treat your guests to the secret room experience.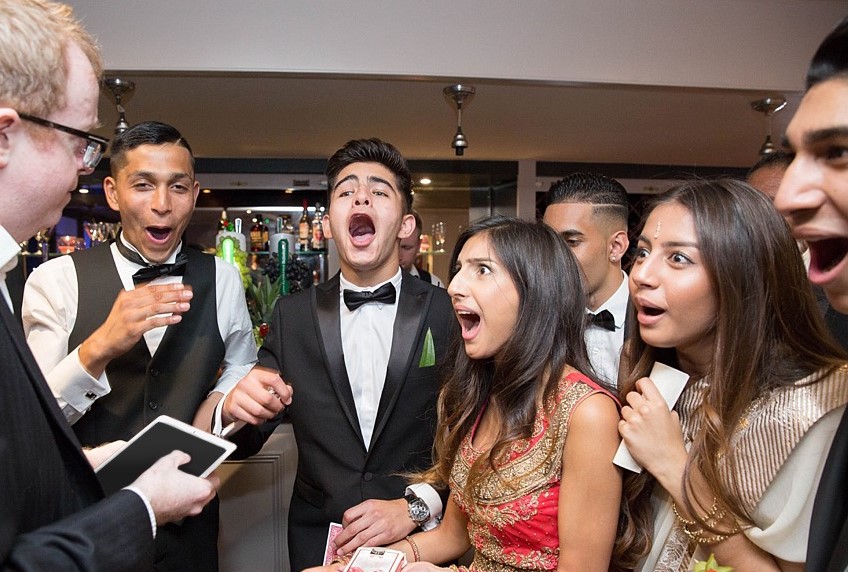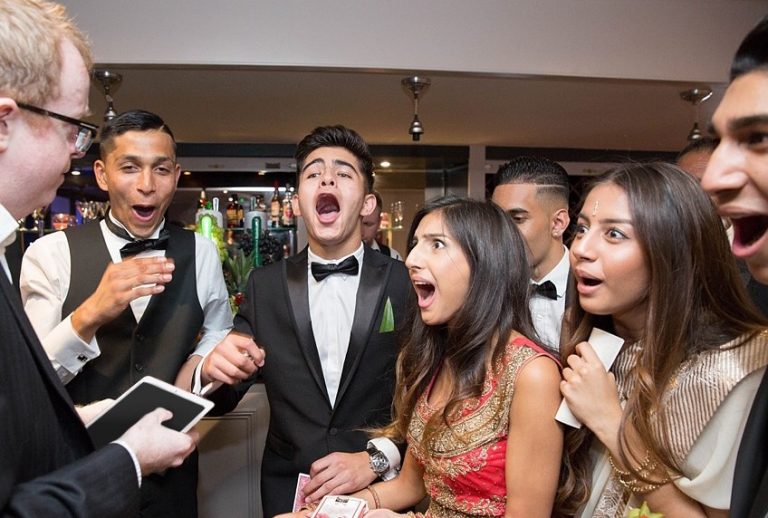 From product launches to trade shows, Noel can provide customised entertainment to showcase the features and benefits of brands and products in a magical way. He will coordinate with the event organisers beforehand to come up with ideas and tailor make illusions.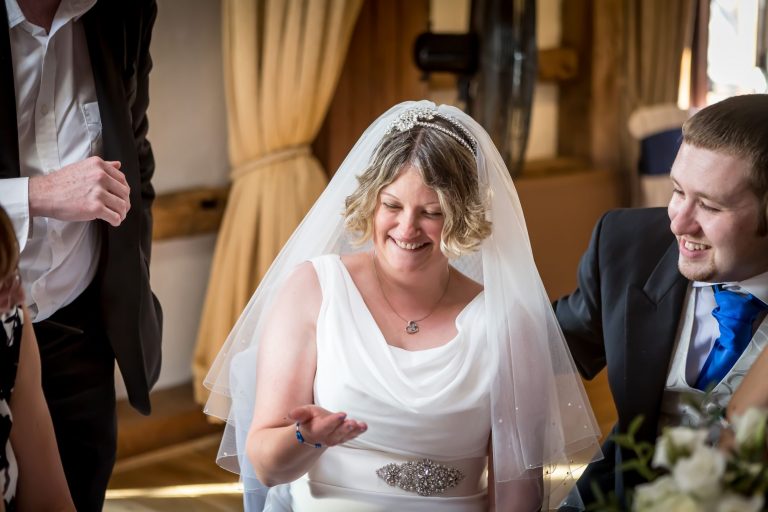 Wedding magicians can break the ice between different groups and get everyone chatting and laughing about the amazing things they're seeing. Noel can also perform a special routine for the bride and groom, producing a special item that they'll keep for a very long time.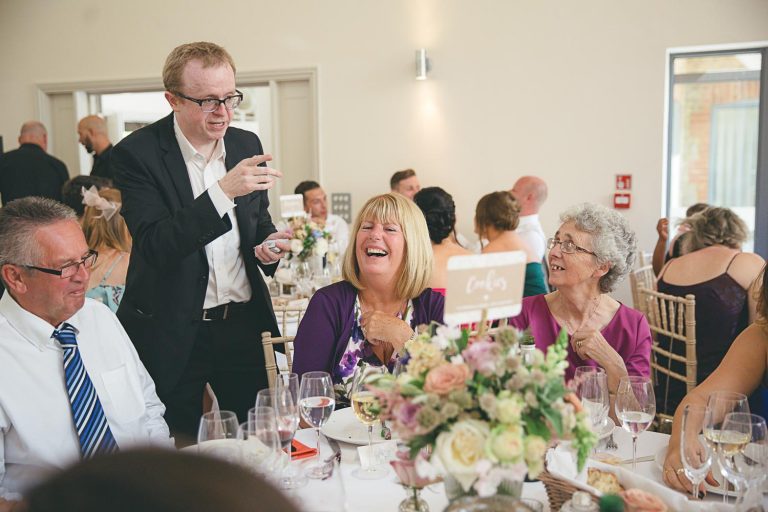 Need to hire a table hopping magician to amaze your guests? Then drop Noel an email. Every table gets to see a small act of about 5 mins, experiencing amazing close-up magic inches away from their faces. Table magicians can make a real impact on the night. Noel can also tailor tricks to your specific event.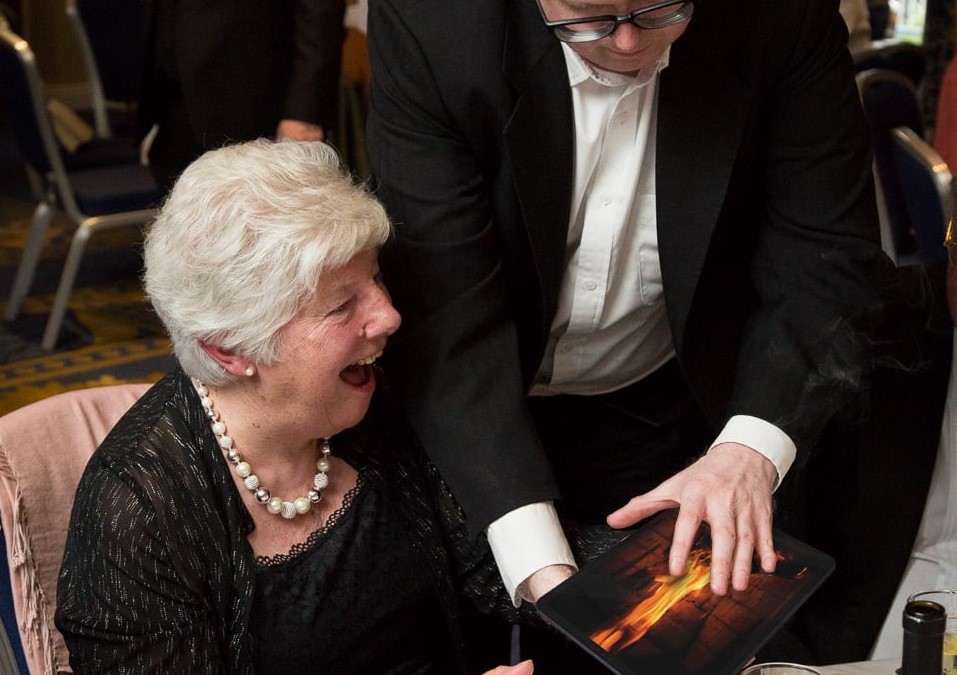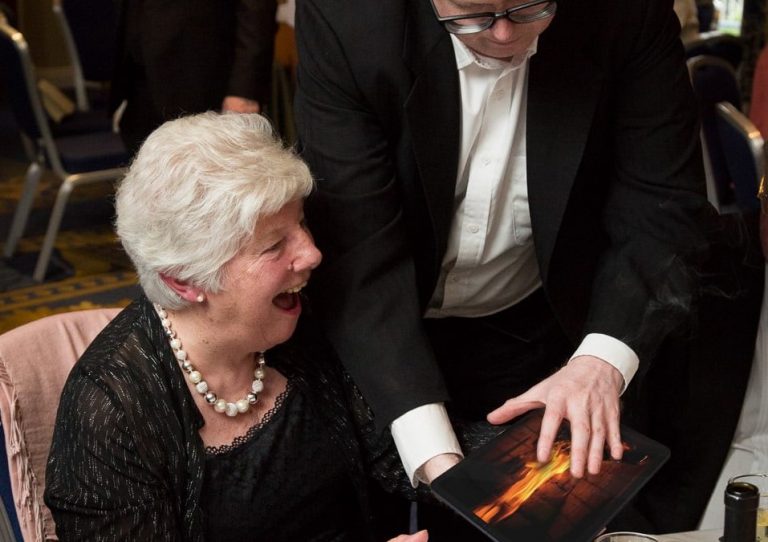 If you need some entertainment that's completely different and guaranteed to get your guests talking, then you need iPad magician Noel. He combines centuries old sleight of hand technique with hi-tech digital animations, apps and programming to create something brand new.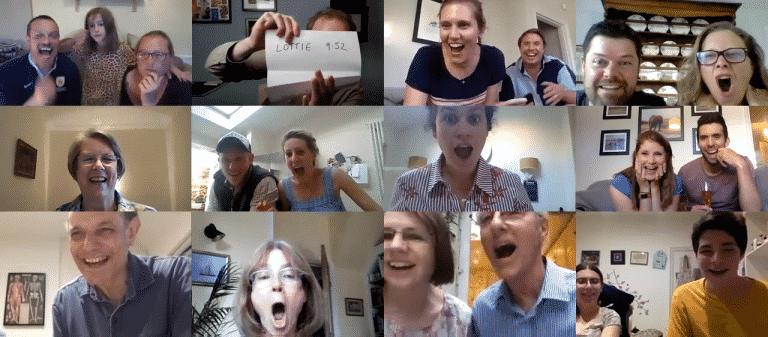 Online magic shows have exploded in popularity with the rise of Zoom, and are a great way of bringing people together when they're physically distanced. Noel's Zoom magic show, Virtually Impossible, is a mixture of mind-reading, sleight of hand and amazing visual magic, which will bring you and your loved ones closer with a shared online magic experience.
Much of the magic done in the next 10 years will be done by people like this and using methods like this. What you are seeing here is the future of magic.
That is fantastic stuff. You're hired!
That is the best ******* trick I have ever seen. I want you on set permanently.