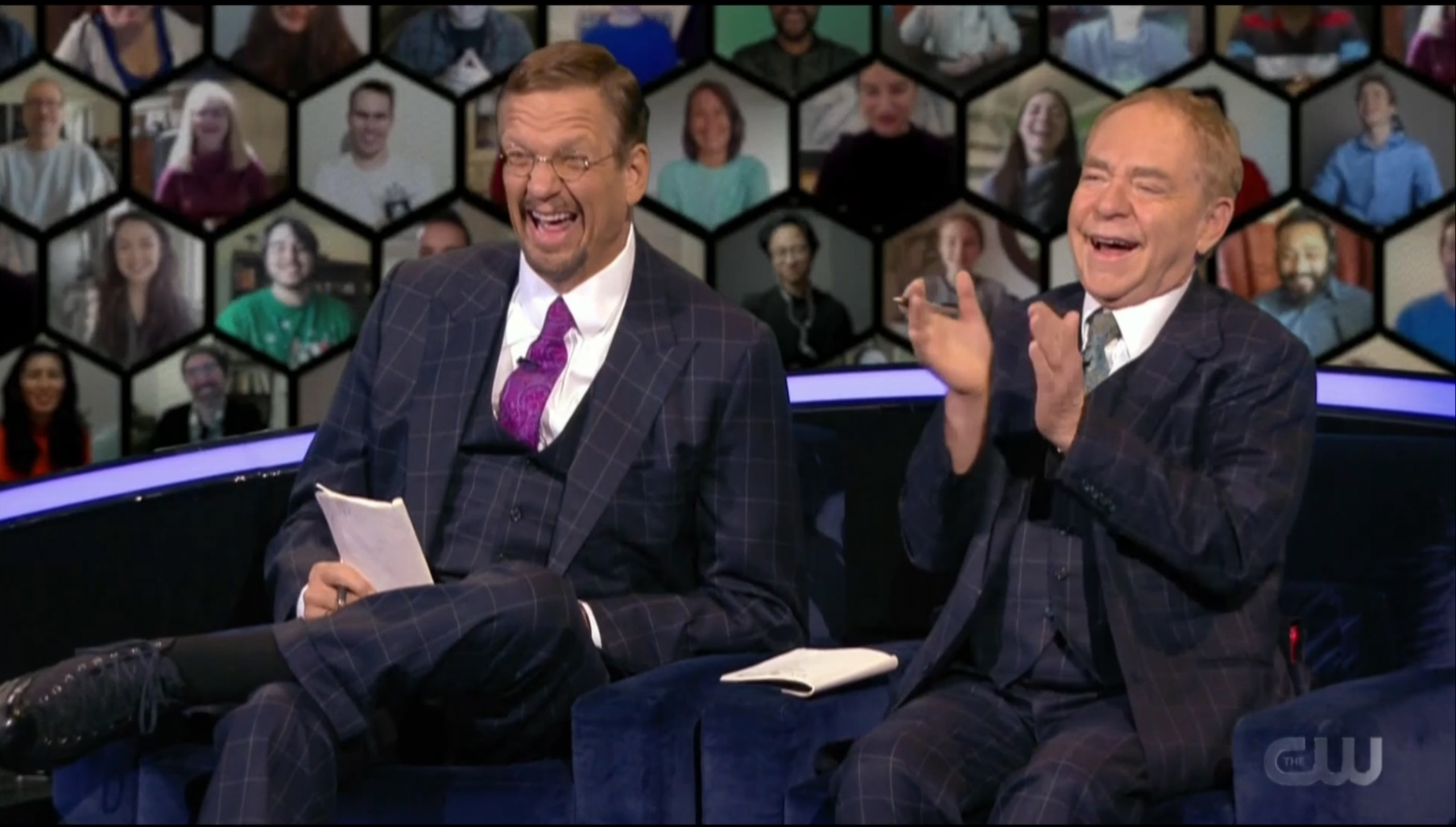 Noel Qualter Fools Penn & Teller!
Noel appeared on Series 7 Episode 21, of Penn & Teller: Fool Us, which aired on 26 February 2021, and SPOILER ALERT: he fooled them!
The idea of the show is that magicians from all around the world perform in front of the legendary Las Vegas magicians Penn & Teller and try to fool them with magic that is so inventive, unique and different that the maestros of magic can't possibly work out how it's done. This is no easy task! Penn & Teller have been in magic for over 40 years and have seen and done it all; there's almost nothing they don't know about methods and techniques. However, Noel was determined that he would come up with a trick so insanely clever that they'd have no way of working it out, and that he'd win the spot closing the P&T show in Las Vegas, as well as the coveted Fool Us trophy – and he did it! Out of nearly 500 competitors, Noel is only the second British magician to fool Penn & Teller on the US run of the show. Fooling Penn & Teller is the equivalent to winning an Oscar in magic, so this is a massive deal!
"That was an incredible routine. We loved you, just really funny all the way through."
Watch the trick that fooled Penn & Teller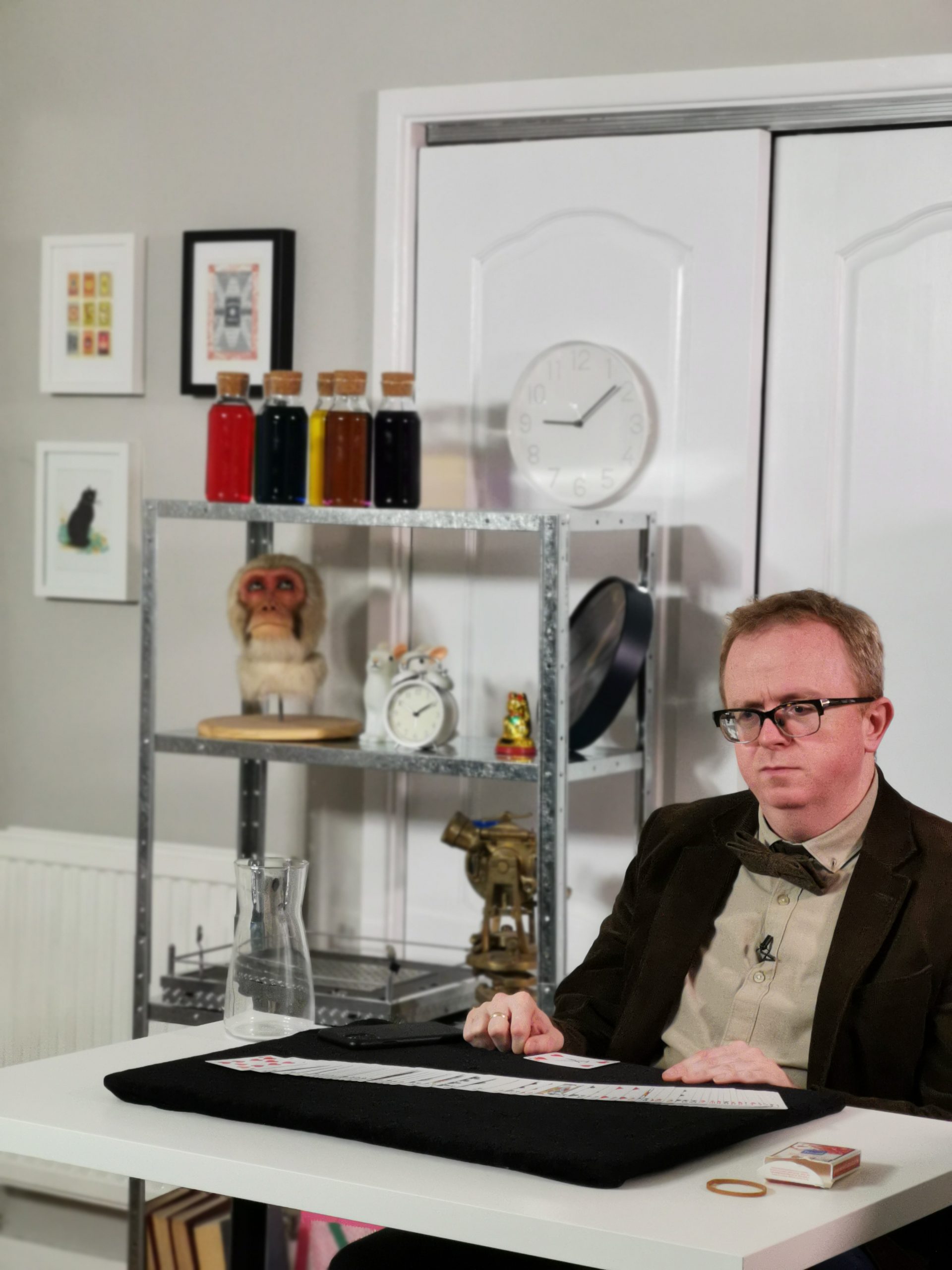 Picture the scene: it's summer 2020 and the world is in lockdown. A global pandemic has meant a complete stop to all in-person magic, and magicians like Noel have transitioned to performing online for events and parties through Zoom. There's no way that a show like Fool Us, filmed at the Rio Theatre in Las Vegas, can possibly go ahead in these circumstances – right?
Wrong! 
Like the rest of the magic world, the intrepid Fool Us producers had not rested on their laurels and re-run old episodes, they'd pivoted to the online performance space too and created a brand new way for magicians to appear remotely. The casting call came: did Noel have anything he wanted to contribute for series 7? 
Noel had been working on this trick for years. He'd performed it in lectures and a few live events where it had absolutely killed, but when the Fool Us team reached out he realised that Penn & Teller's show was the perfect venue to perform this miracle of magic. He set to work. 
Over several months Noel worked to perfect his trick, building in character, jokes, crazy concepts until he had a bullet proof routine he knew would blow Penn & Teller's minds. He submitted his audition video… and waited. 
What is it like to be on Fool Us?
The world of TV can move so fast it sweeps you off your feet and you barely have time to breathe. Equally progress can be so glacial that you pretty much decide that the answer's going to be a no, and get on with your life. And sometimes, both things are true! Noel submitted his audition video and there was a very long wait until he heard back, but once he did it was GO GO GO! Almost 10 years since his first time filming for Fool Us, he was going to be back performing in front of Penn & Teller! 
You may not know this, but Noel was the very first magician to be booked for the very first series of the show. Fool Us started out on ITV in the UK in 2011, hosted by Jonathan Ross. Back then, Noel appeared performing an amazing trick that Penn described as "the future of magic" – however sound issues on the day meant that his performance was never broadcast. At that time Noel had vowed that he would return to appear on the show again with an even better trick – and here he was in 2020, doing just that!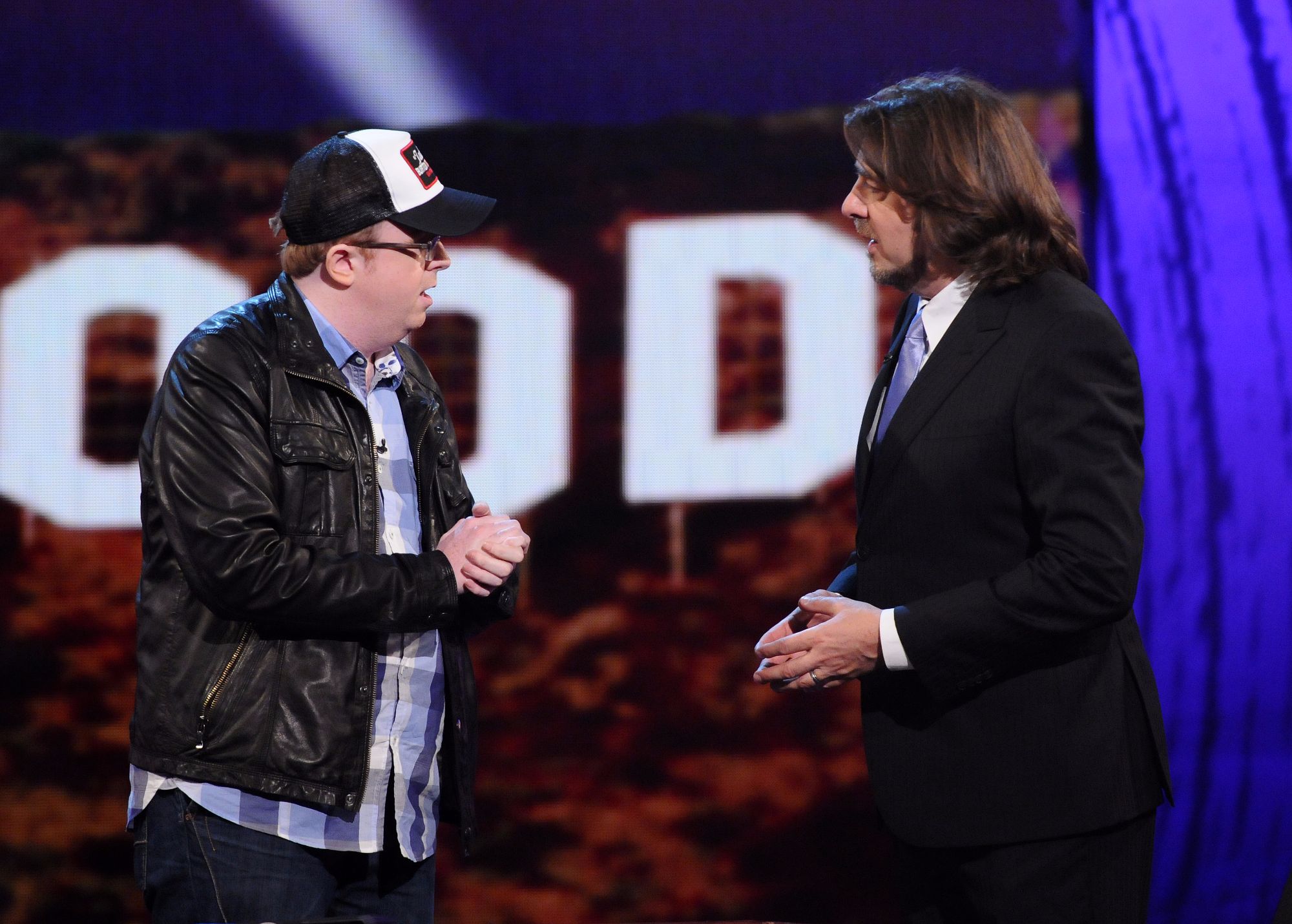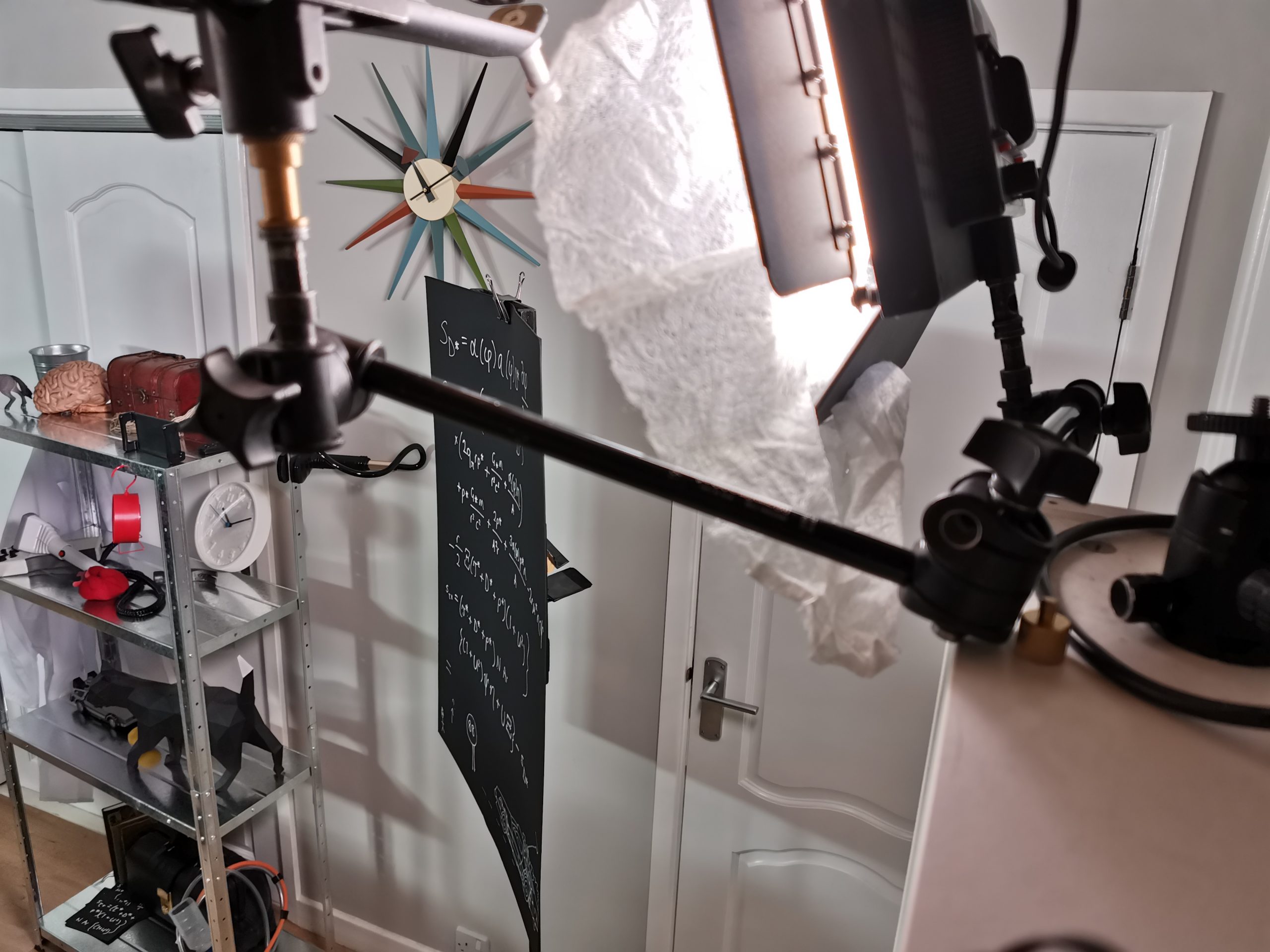 Over a short period there were hundreds of calls, Zoom meetings, script re-writes, more re-writes and rehearsals. Noel liaised with locations, film crews, producers, magician friends and non-magician friends, all of whom gave their time and expertise to help him achieve his dream. Soon it was filming day, and Noel's team dressed the set with all of his quirky gadgets (the set was actually at Noel's girlfriend's house – Hollywood comes to Leatherhead!). The film crew arrived, and set up the cameras and mics. The whole thing was being directed remotely by the Fool Us producers on a live video link from the US. 
Once everything was ready Noel's spectator arrived and the cameras rolled. Noel performed his routine and it went perfectly! They had the trick in the can!
Now he had to wait for the day that he'd come face to face with Penn & Teller and find out if his trick had fooled them.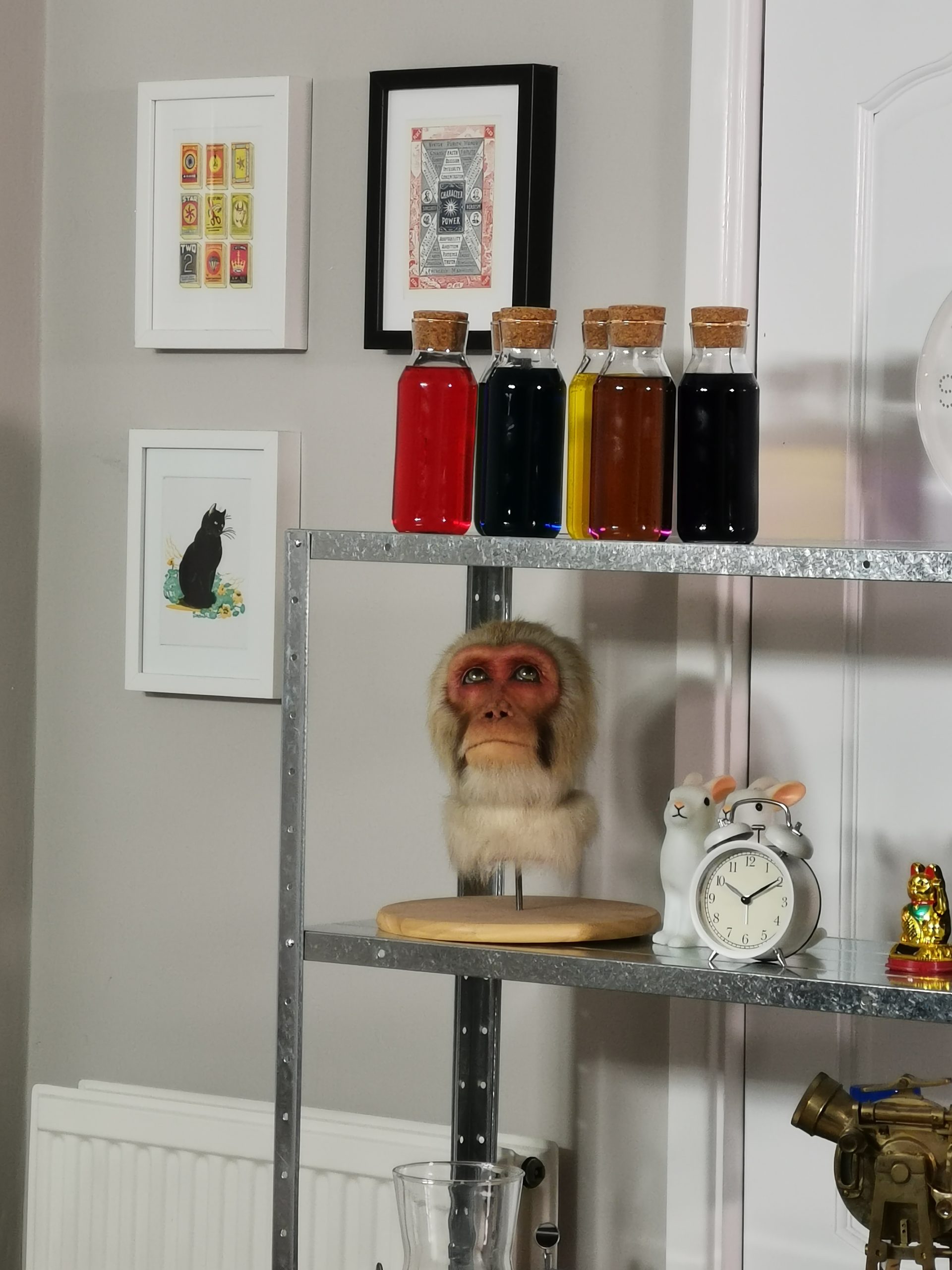 A few weeks later it was judgement day. In a live link with Penn, Teller and Alyson at the Rio Theatre, they watched Noel's performance. After a very long and nerve wracking period where Penn & Teller discussed the trick and Noel chatted to Alyson (what you see on the show is only a fraction of the time it took for them to discuss it), it was the moment of truth. 
THE TRICK FOOLED THEM! 
It was such a weird moment. Not being in the theatre in front of an audience, but sitting in his girlfriend's house at 10pm on an October night in front of a laptop, the energy was so strange. At the moment he found out he'd done it, all he wanted was to be there on stage, covered in confetti and clasping his trophy, and it was a very odd experience to be punching the air and cheering in front of a laptop in a suburban living room. 
The next few months were absolute torture for Noel. He was bursting to tell people that he'd fooled Penn & Teller, but he couldn't until the show broadcast. It's been a wonderful experience, it's opened up so many doors and Noel has had a lovely time speaking to everyone about his experience, and even helping a few fellow magicians with their Fool Us appearances. 
Now all that's left is for Noel to get over to Las Vegas, take his place closing the Penn & Teller show at the Rio and receive his trophy! Las Vegas here we come!
Penn discusses Noel's trick on Penn's Sunday School
After the show was broadcast, Penn discussed the trick and his feelings when he found out about the method, on his podcast, Penn's Sunday School. Noel was like a blushing bride when he heard this, and felt so thrilled that his work was being spoken about in such a complementary way. 
"One of the greatest methods I've ever seen"