Noel is one of only 300 members of The Inner Magic Circle with Gold Star, a designation that can only be given by the President of The Magic Circle and is the highest level in the society.
Noel received the Originality Prize from The Magic Circle in three consecutive years from 2014-2016, and won
the Cecil Lyle Award for best trick published in The Magic Circular magazine in 2018.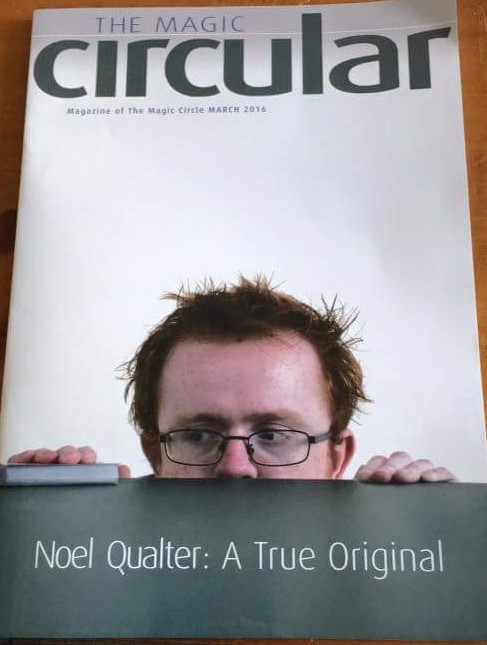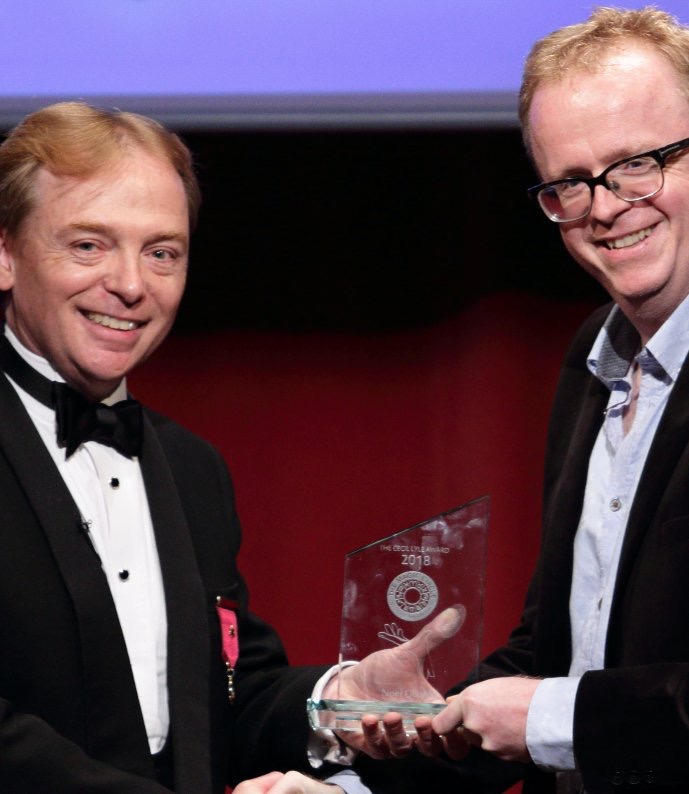 Noel receiving the Cecil Lyle Award from the President of The Magic Circle, 2 September 2018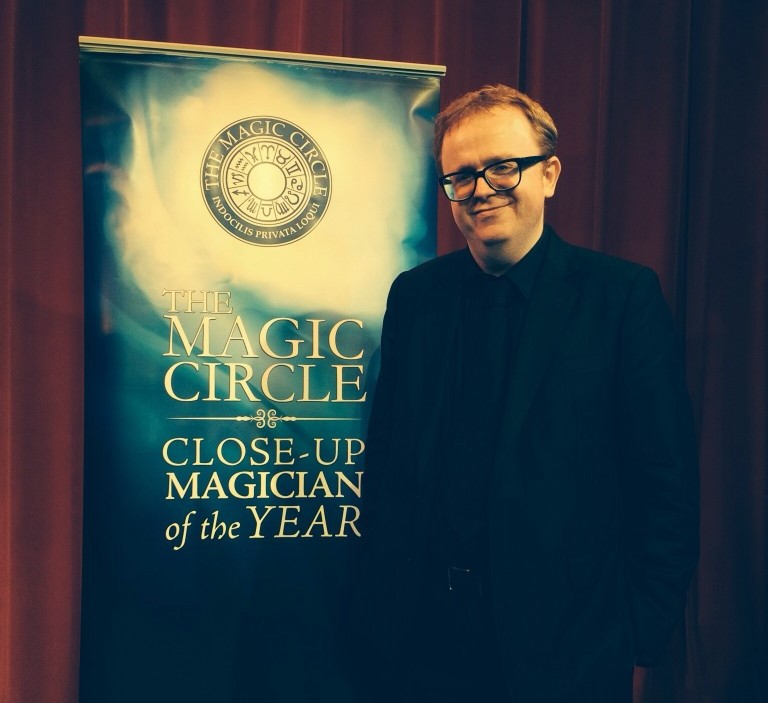 In 2014 Noel took part in The Magic Circle
Close-up Magician of the Year competition and
was awarded the Originality Prize.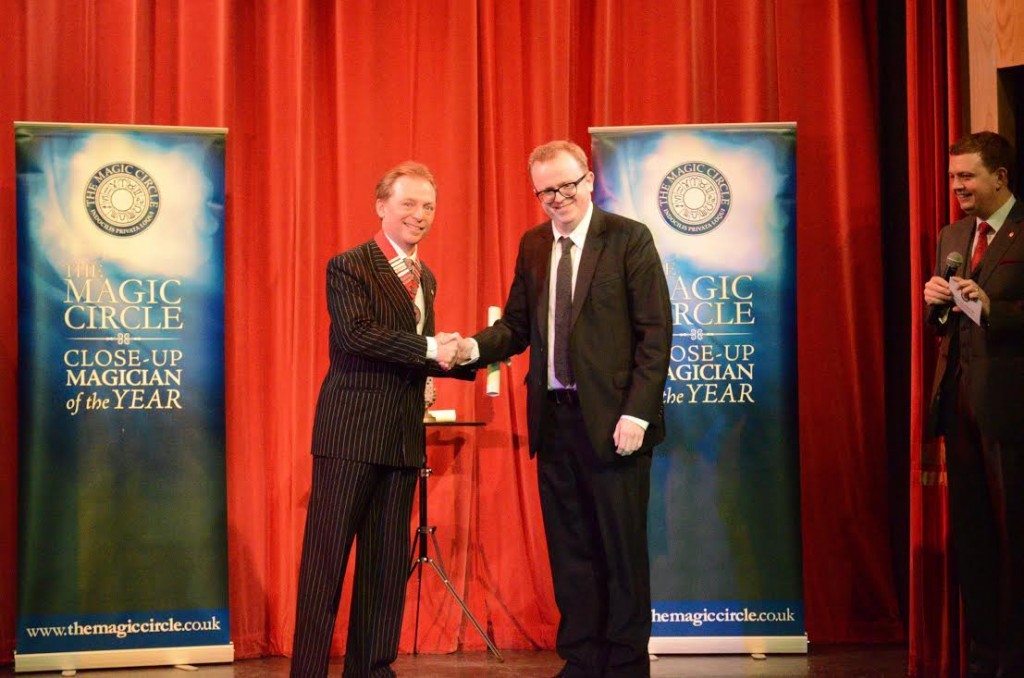 Noel won the Originality Prize again in 2015, and also took second place in The Magic Circle Close-up Magician of the Year competition.
In 2016 Noel won The Magic Circle Close-up Magician of the Year Originality Prize for the third consecutive year.
The Magic Circle is one of the oldest and best known magic societies, with a worldwide membership of about 1500. To be accepted to The Magic Circle you need to be nominated by two members who have known you for a couple of years and will vouch for your performance ability and your commitment to magic. Then you can either perform an audition act in front of your Magic Circle peers and examiners, or provide a written exam piece. Noel chose to audition and performed a 10 minute act, after which he was passed by a panel of senior members of The Magic Circle. Noel is now an examiner himself.
If you see Noel at an event and you have an interest in learning magic be sure to tell him, he can advise the best route to learning some basic magic and eventually progressing. Over the years Noel has received several emails from people who have seen him perform and have taken a serious interest in magic, started learning and are loving it and considering auditioning for The Magic Circle.
The Magic Circle headquarters are in Euston, Central London and members meet once a week, usually on a Monday night, to watch shows, lectures and take part in workshops given by other magicians. The motto of The Magic Circle is "indocilis privata loqui" which roughly translates to "Not apt to reveal secrets". The truth is that no magician should reveal how the effects are done, not just those who are members of The Magic Circle. Noel is a member of The Magic Circle's Exposure Committee, which investigates allegations of exposure. Revealing how tricks are done is a serious matter, and any member caught exposing methods will be disciplined, and risks being kicked out of The Magic Circle.