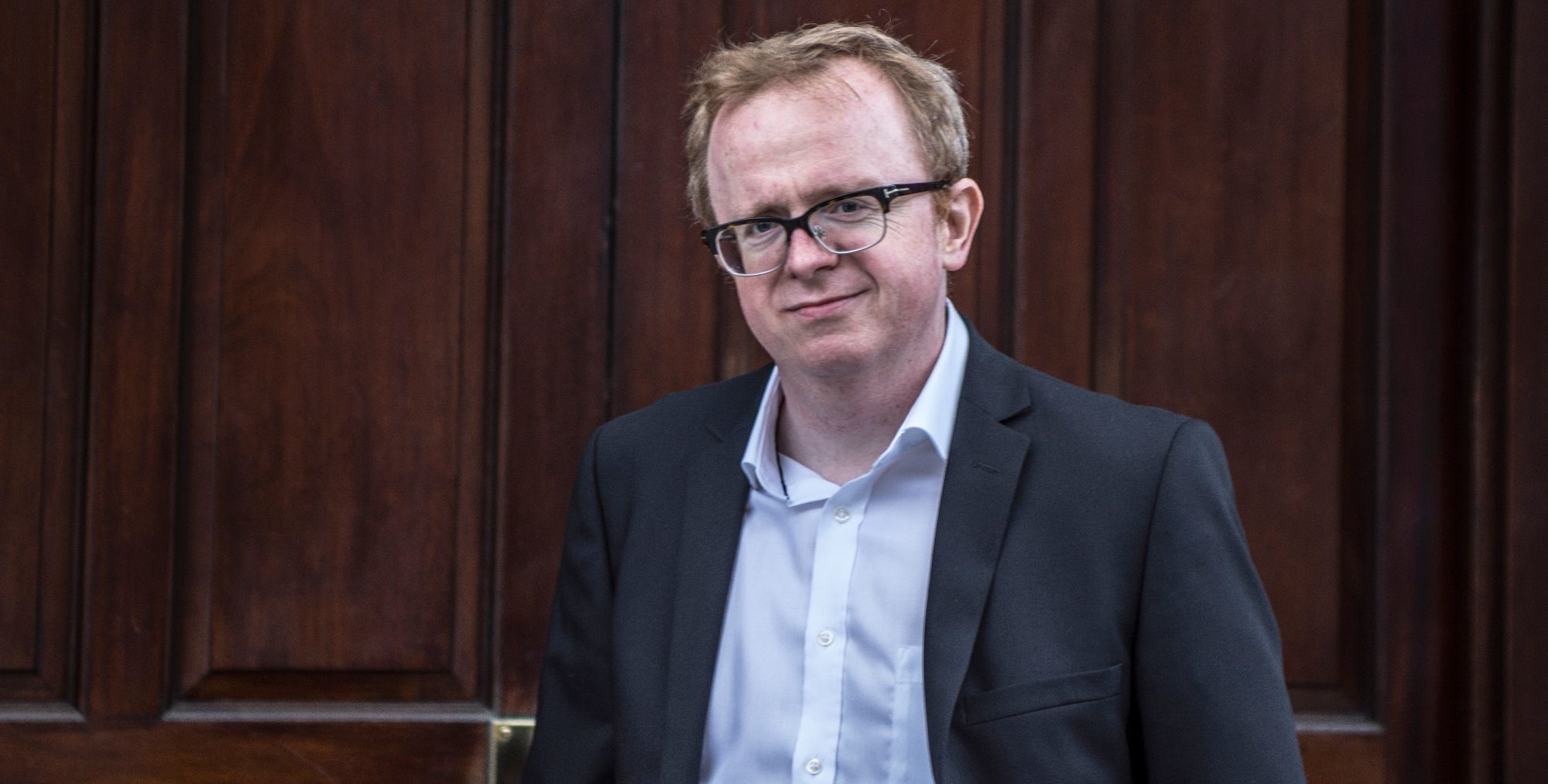 101 Steps, Tips and Tricks to Becoming a World Famous Magician - From a Magician Who Isn't World Famous
Have you just got hooked on magic? Would you like to become a world famous magician or illusionist like David Blaine or David Copperfield?
Well the good news is that you have a very exciting path ahead of you but you will have to work very hard, practice constantly and hope for a very healthy dose of good luck.
First of all, get interested in magic…duh!
Go to the library and get some general books on magic.
Read them cover to cover and learn all about the various style of magic and illusion from close up magic to grand stage illusion. There is no point focusing on one style of magic too early as you are just starting out on the path to magical greatness.
Read the biographies in the library book of great magicians and be inspired. Maybe you will be included in future reprints of the book?
Practice all the tricks in the book in private. Don't show anybody any tricks until you have practiced and perfected them. At this early stage your relatives and friends will be keen to see the progress of your new hobby but you need to resist until you are happy with the trick.
When you can do the trick comfortably then you can perform it for the first time to a sympathetic audience. If you are at school don't show it to your friends just yet. Your confidence will be fragile and if your performance lets you down, your friends might make jokes which will affect you.
When you feel you have got a good grounding in many areas of magic then now is the time to specialise in one or two areas. Let's say you love card tricks then you will want to buy a good beginners book on card magic like "The Royal Road to Card Magic" which is available from Amazon and a good quality deck of cards like Bicycle brand from the USPCC.
Ignore any disparaging comments from co-workers/friends/peers as they may be jealous of the attention your magic generates. These people know you are quite new to magic and that you aren't the finished product so are prepared to take pot-shots at you. This is a tough thing to get past but you must do your best to ignore them.
Spend every spare moment practicing. If you are stuck at traffic lights, in the doctor's waiting room, passenger in a car or plane. Every moment is precious if it's improving your technical ability.
Even if fiddling with a small object isn't suitable for where you are then always be thinking about your magic. You can overcome problems with routines and create ideas by focusing on them. The very best time for this is just before you drop off to sleep as your mind is furtive at this point.
Keep a notepad handy at all times to jot down inspirational ideas. If you wait till the morning you will have forgotten and it will be too late.
Pick a couple of great tricks to really master and spend a good amount of time on them. Once you have physically mastered the routine you need to concentrate on the words you say which magicians call "patter".
You need to find your own voice so the performance reflects you and your own style. I'll be honest this is the hardest bit and may take years to find a style that suits you
During this period try and see as many magicians perform as possible. There aren't as many TV magic shows on these days but watch them whenever they are on, look for adverts in the local press to see if magicians are in your area.
You may end up copying your magical heroes in the early days but don't worry too much about that. As long as you grow out of it and learn why you admire them aand work at that aspect of your performance and technique.
Obviously the magicians you should seek out are the ones that are performing the type of magic you love. If you love close up magic tricks then you won't gain as much from watching a cabaret magic show…although all magic shows will teach you something.
hese days' restaurant magicians, wedding magicians and table magicians are seen more and more often so if possible look to see if a restaurant has engaged a magician and try and have a family meal there.
If you are lucky enough to see a professional magician working by all means mention that you are interested in magic but don't under any circumstances try and boast "I know how that tricks done" or show off in any way during the magician's performance. After the magician has left the table you may have a strong desire to perform a trick but you must resist. It's never good form to perform magic at the same venue as another magician.
If you get a chance have a quiet word with the magician after they are done performing but don't hold them up from performing for others. Ask them for tips and book recommendations to become a better magician.
If you have a local magic shop near you then visit the shop. These days there are thousands of magic shops online but nothing beats the experience of going to a bricks and mortar magic shop for the first time.
Ask the demonstrator to show you suitable tricks for your skill level…don't lie and say you have more skill than you actually have. The demo guy will advise you the best tricks to challenge you and are within your abilities.
Set a budget and stick to it. Don't blow all your money in the magic shop as you can only perform one trick at a time!
Many amateur magicians spend thousands of dollars on magic tricks just to find out the secret and never practice. Magic is a performance art so you must work at it, just knowing the "secret" isn't enough to make you a world famous magician.
Make friends with the staff in the magic shop and they will guide you well. If they see you are serious about your new hobby and not just a "6 monther" they will respect you more and advise the best purchases.
Now I'm guessing you are really hooked on magic. You may want to consider joining a local magic club. Look online for lists of local magic club and if you aren't old enough to join the main society join the junior programme.
Make friends with magicians there that are the same age/skill as you so you can grow together. World famous magician Lance Burton met another magician, Mac King at an early age and they helped each other. Now both are big stars in Las Vegas performing very different types of magic.
Put together an act at the local magic club for one of their competitions. A competition is a good way to get you used to deadlines and there is a good chance it's the first time you have performed for people who aren't your family and friends. The first competition you enter will be terrifying but you will overcome it and the experience will make you stronger.
Don't spend too much time online! That may seem crazy as you only found this article online but there loads of distractions for magicians who are learning their craft such as…
Forums. Magic forums can be a good source of information and a way to exchange ideas with magicians around the world but they also have a large percentage of crazy people giving misinformation and starting online fights. If you are going to use them my advice would be use them sparingly.
Don't buy lots of magic DVD's or downloads. These days magic is often sold as instructional DVDs and downloads but they represent poor value for money. They may have only one routine on a $30 DVD where as a book of the same price could have 70 audience tested tricks.
Also magic DVD's are so cheap to produce you often get inexperienced conjurors throwing their ideas on DVD's before they are ready.
Another disadvantage of magic DVD's is that you may become tempted to copy the performance style, jokes, mannerisms and presentation of the magician on the DVD. Remember what I said earlier about patter? You must write your own script as the magic is a reflection of you.
Do research locally and see if there are any professional magicians in your area. The very best way to learn magic is from a mentor and you may be surprised that a local star magician lives a few doors away from you.
Try to cut down on buying magic tricks from the magic store. Again, this may sound odd but after you have experienced the exhilaration of receiving a magic tricks or catalogue in the post the effect dwindles every time after that. Lots of magic that is produced is just designed to take your money by sounding magnificent.
You may want to visit magic conventions. There are various training events where magicians explain tricks, routines and ideas. These events usually have shows where you can see a high quality of diverse magic acts from around the world. There is usually a large area of magic dealers selling various goods.
Develop an eye to spot a good trick from a dud and this will save you a huge amount of time and money over the years on your magic.
Now I assume throughout this time you have been practicing really hard to improve your sleight of hand and performance skills.
Ok we can fast forward a few years now. The assumption is that you have been honing your magic skills now you need to get more experience performing magic. Depending on the type of magic you love you can find different places to perform to gain experience.
If you are a cabaret or stage magician then try and contact local care homes and charities and offer your services for free. You'll still need to have a good act but you won't need to be exceptional as they will be grateful for the free show.
If you love close up magic then you may get asked by a relative or family friend to perform at a party they are organising. This is a great sign as it means they have faith in your abilities. You can also contact charities and nursing facilities and offer to entertain the residents. Its hard working for people in this environment but this experience will push you harder.
Kids show magicians should contact all their friends/colleagues and arrange to perform kids parties for free. At this stage it will be very diffcilut to get permission to perform for children if you cannot prove you are a professional.
Try and do as many of these as possible and when you have done enough to build your confidence consider charging a nominal fee.
People have very low expectations of free entertainment and consequently don't treat the performers as well as they should. Even if you aren't getting a fee at this stage try and get a voucher or meal in lieu of payment.
Have some very simple business cards printed. You can do this for a small fee at office supply stores or even booths in shopping malls. There is no need to spend good money on this stage on premium quality business cards.
Let people know you are available for parties and keen to get experience. If you have a wide circle of friends and relatives they can be your ad agency. Let them talk you up and sell your services.
If somebody you know books a show for you reward them! It can be as simple as buying them a cup of coffee but show them your gratitude.
Make sure to do an exceptional job for anybody that books you through a friend or family member. You don't want negative impressions to get back to your "sales team".
Word of mouth is the greatest ally for any entertainer starting out. Always excel and over produce.
The next step is really a sideways move that you can slip into at any stage in your magic career as long as you aren't a big star. If you are creative and enjoy coming up with magic tricks you may wish to send those to magic magazines. The best known is Genii.
If those are received well you can create magic tricks to sell to other magicians. The best tricks of this type are those that you have performed regularly and have spent years ironing out the creases in them.
If your reputation swells amongst magicians you may now put together a lecture to teach other magicians. You will need to pick a subject to lecture on such as a straight teach your own tricks lecture, teach magical theory, history of magic or a mixture of all those.
If your lecture goes down well you may be asked to lecture in other countries at big magic conventions. This is good as it can brand you as an expert in your own field. You can then brag about this in your marketing to lay people.
In your local area visit shops and influential businesses and offer your services to them. If you perform close up magic then drop business cards into formal hire shops and offer them a referral for anybody that books.
Don't tread on the toes of professionals working in your area when you are at this stage. You are not a "serious professional magician" looking to make your living from performing. You are just looking to gain experience and a little pocket money performing.
If you are offered any shows above your abilities do not do them. Offer them to a local professional magician and ask to be considered for shows when you have gained more experience. He will appreciate this and hopefully you can get work from him further down the line.
After a significant amount of time doing "circle of friends and acquaintances shows" you may be ready to take the next step which is to get a website.
Using the money you have generated from these small scale shows hire a professional web designer to make you a website.
Keep your website updated regularly with fresh content as it shows you are active and doing gigs all the time.
Get registered with the requisite government agencies and the tax office. You may think it doesn't matter at this stage in your fledgling career but it's crucial. In the UK you need to be registered within 3 months of becoming self employed.
Obtain public liability insurance before you perform any professional show. Unexpected things happen from spilling a glass of wine on a guest to breaking their watch. This may never happen during your career or you maybe disaster prone so it's better to be safe than sorry.
Network with more experienced magicians. The best way to get magic work is via word of mouth and the second is getting gigs from your peers.
Get a professional photographer to take photos for you. You will need great promo shots and also live performance shots.
Many magicians try and save cash by hiring friends to design websites, take photos etc and this really shows that you are an amateur. Get the best promo you can afford and upgrade your promotional material as often as you can to maintain the slick image.
Now you can say you are really a professional magician. Get as many gigs as you can via word of mouth, referrals and web advertising.
Send your promotional literature to entertainment agencies. Try and charm them and develop relationships with them. They have many magicians on their books so you'll need to offer something different.
Give out business cards liberally. Ask people what they do for a living when you meet them and think "how can this guy help my career?"
Perform as often as you can in order to meet influential people.
Take gigs for free if big hitters are likely to be there, the networking potential is invaluable.
Stay out of trouble in your personal life. Magic means a lot of late nights and free time so avoid vices like drink, drugs and gambling as many magicians managed to screw up promising careers with these.
You will need to be gigging regularly in order to make the next jump. You will need luck and persistence but you are looking for somebody "important" to take an interest in you like a TV exec, journalist, celebrity or agent.
If you are lucky enough to find one of those singing your praises try and leverage it to get something from them. A journalist can write a story about you, a tv exec can maybe place you in a show, a celebrity can give you a great quote or an agent can put you on their books and represent you. An agent will want to take a cut of your earnings, usually 15-20% but will actively seek work for you as there is a financial reward for them.
With this "attention" you can try and get a manager. This is very tricky as it's hard as they have been around the block and seen it all before, you need to have something special. The Irish magician Keith Barry got his lucky break performing in a Dublin nightclub for U2's manager who signed him up. This is one of the toughest stages in your career if you want to be world famous. You need to find a manager who matches your desire for fame and fortune and can spare the time for you.
The manager can open doors for you, make calls and get you publicity and top quality gigs but you need to work every bit as hard especially in the early stages.
This circle continues now for as long as it takes to make the next stage. The manager/agent can book you for A-list gigs where you are booked on your brand rather than as just "another entertainer".
You need to keep performing for people who can affect your career and open doors for you.
You never know when you'll meet a network executive or talent booker so always be prepared with a miracle in your pocket.
Some magicians make it their business to always remain in character 24/7 and ready to perform a mini magic show at all times.
You may want to get local press involved in a PR stunt to draw attention to you as you try to a name for yourself in your city. Don't worry about nationwide coverage just try and get the community involved, local TV and local newspapers.
Next step – get a spot on a TV show!
This is obviously huge but with a bit of luck, determination, a fantastic act and friends in high places you can achieve it but you have to be hungry for success.
You will need to be a top notch professional on set. Don't make trouble, don't have diva strops and crucially perform your set to the timings set out by the producer….do not over or under run!!!
Get as many TV spots as possible you will hopefully start to garner a reputation as a star in the making.
Use social media to build a fan base. Get a twitter, YouTube and Facebook fan page so your fans can talk about you, view your videos, blog and comment about you.
Be accessible to your building fan base. Do local chat shows, local newspapers and take part in community events.
In this day and age social networking can really start a career and bypass the years of grafting in low quality venues. If you can get a groundswell of support from fans demanding to see you on TV or live then doors will open for you. Many bands and pop artistes have used just this approach in recent years and maybe you can be the first magic star to rise from social networking.
Your next goal is to secure your own TV show with you as the feature act! To try and secure this you have two options. You can either pitch a TV show to a network or hope they come to you with an idea.
If you try and pitch you will need to have a unique stunning idea. David Blaine revolutionised magic in the mid-90's with a main focus on audience reactions and stripped back, no fuss performance style. In the late 70's and 80's David Copperfield was the centre of the magical universe with huge spectacular magic shows. In the "noughties" in the UK Derren Brown has updated mind reading and has brought it back in vogue. Your idea will need to be different to those. Nobody wants to hire a Blaine/Brown/Copperfield copycat as you can only fall into their shadow.
Court controversy. If there is another magician who is a bigger star than you then consider making remarks about him. The US star magician Criss Angel gained a tonne of publicity suggesting he and David Blaine had a "magic off" to see who was the best magician. At the time David Blaine was the bigger star and no reason to take him up on the offer so said nothing and Angel promoted this as Blaine "chickening out". Controversey sells papers and gets you noticed but it's a high risk strategy so use it wisely.
Ok you have secured a network TV show. You will need to do everything you can to promote this huge opportunity so plug the show through every media outlet. You are trying to hit the big time and converting new fans so work with the network to cross promote the show.
Hire a PR company to plug the show.
Get celebrities involved with the show. You aren't a big nationwide name yet so you need to rely on the casual channel hopper spotting their favourite TV star in order to stop and watch for a while.
Pick a big stunt/exciting finish. In order for the TV people to sell advertising they will need to outline the show and the peak time for advertising is just before the last segment.
OK the show airs and it has good audience figures. You will need to still be available to be interviewed about the show across all media. Always make a good impression on those shows as broadcasters can make or break a career and your new fledgling fans could be put off by a bad performance or flippant remark.
Secure further specials! At this stage you will have a team working with you so they can work with you and the TV production company.
Specials are great exposure but your next goal is a TV series. Only your core fans will watch the specials but a TV series is a weekly thing that will generate word of mouth. You want people talking at the water cooler about that amazing TV magician on the night before. Hopefully then you can pick up loads of new viewers each week and by the end of the series you will have millions of new fans.
Now you need to get out and perform to your fans live and cement that blossoming career so you'll need….
A team behind you to work on the show including a director and magic consultants.
Tour as often as you can. TV is a very constricted medium and you often can't perform exactly as you would wish due to time constraints or the wishes of the TV execs. If you are out performing sell out shows you can really be yourself and put on the best show you can.
Sell DVD's of the live shows and the network specials. TV doesn't pay as well as many people think but you can make huge money from live tickets and DVD sales. The biggest magicians in the world are always working live for this reason.
You now have an option. You can carry on with the cycle of TV specials, series and touring or you can look for a venue to be resident in.
Las Vegas is the entertainment Mecca and many performers dream of headlining at a big casino on the strip. Criss Angel, Penn & Teller and Lance Burton have their own theatres with custom built stages, back stage areas, illusions and a large tech crew. This to many is the epitome of commercial magical success. These magicians are known the world over and are synonymous with the word magician.
So you've got the end of article and you are thinking who the heck is this Noel Qualter guy? Well, Noel has been a close up magician in the UK since 2000 and works at corporate events, parties and weddings all over the UK. He also releases some of his professional magic routines to other magicians. Noel says, "I'm definitely not a world famous magician, I have no real desire to take over the world but I'm lucky to have a few friends who have become very succesful and are household names in their respective countries. I know the steps you need to take to become a big star magician and if that is your dream then now you know what to do".
DO NOT COPY THE TEXT FROM THIS ARTICLE. However, please do link to it if you enjoyed it.