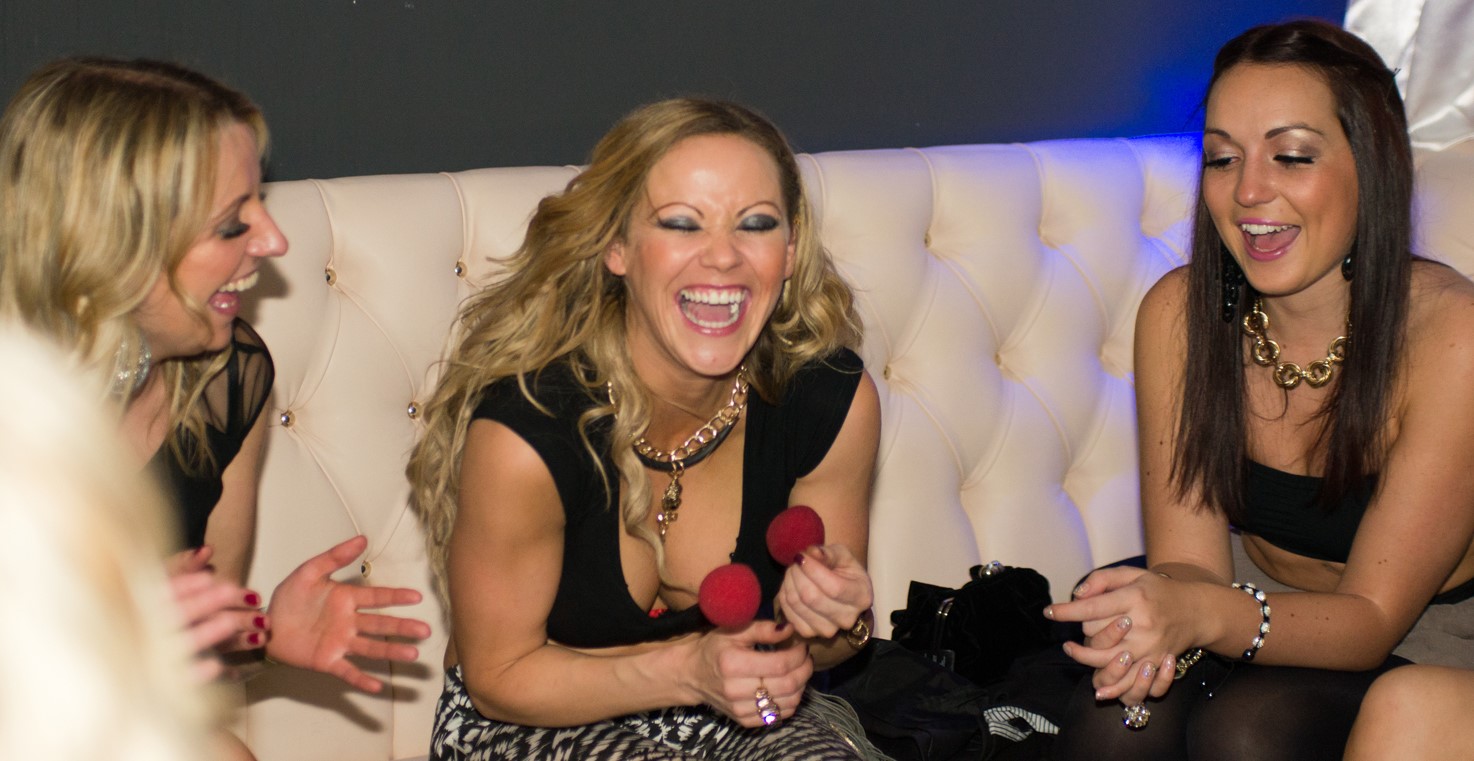 Bedfordshire magician: Noel Qualter is an experienced close up magician with nearly 20 years of experience working for top corporate and private clients. He has worked all over the world from far flung locations like Dubai and Saudi Arabia to BBQ's in his home town.
If you are hosting an event in Bedfordshire and are considering hiring a close up magician then Noel could well be the man for the job. He's smart, savvy guy with a modern take on close up magic. Magic has moved on from P.Diddy (Paul Daniels) and even the monosyllabic David Blaine was 15 years ago. Noel has the right blend of blistering tricks all delivered with a heavy dose of sardonic wit.
Close up Magician Bedfordshire
Close up magic is a very popular addition to many different types of event; you don't need a stage, assistants, lights or a PA. All you need to provide is some guests and point Noel in the direction of them. Seconds after starting you'll hear gasps of amazement and great banter that will follow Noel round the room. Close up magic can really change the feeling in a room, if it's a dry after works drinks reception then ties will soon be loosened and if it's an award ceremony then the losers won't mind as much if they've just had their mind blown by a skilled close up magician.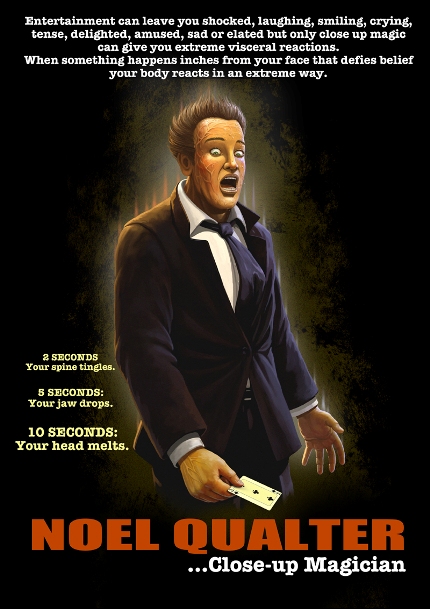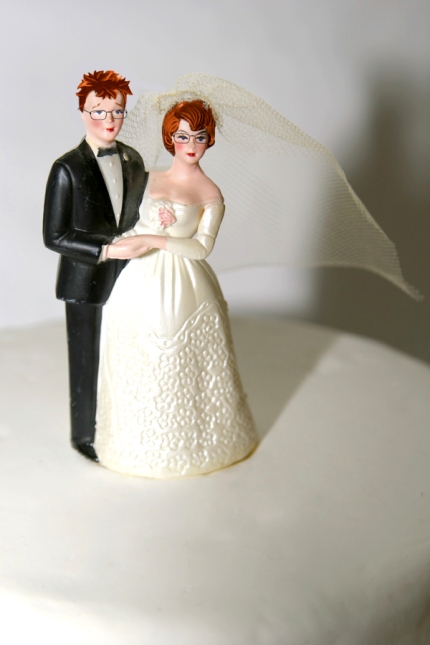 Wedding Magician Bedfordshire
Looking for an added feature to your special day? A wedding magician could be the answer. Wedding magicians are hugely popular all around the UK and Noel has been working as a wedding magician in Beds for nearly 20 years, so he has amassed a great deal of experience at a large range of weddings. Everything from small occasions with a handful of guest's right up to huge weddings with 500 guests, Noel has seen it all before and knows the exact right tricks, jokes and banter to make the big day unforgettable.
There are three main time options when you might consider hiring Noel to work as a magician at your wedding. You could get him busting out miracles during the photographs when a lot of the guests might not have much to do. You could get him unleashing the impossible during the wedding breakfast where everybody is seated and Noel can entertain during the breaks in the food or you might like to get him in as the evening guests arrive as a great way to get them in the party mood.
Table Magician Bedfordshire
A table magician is now a common site at a host of different functions. Noel is one of the most experienced table magicians in Bedfordshire and the UK and has performed at all the top hotels, restaurants, bars, manor houses, converted barns in the area. If you have been lucky enough to see a table magician performing sleight of hand miracles in real life then you know the impact it can have.
A table magician moves around the room performing for a few minutes at each table. Noel performs a wide range of close up magic in his table act featuring tricks with cards, borrowed coins, bank notes, mobile phones, rings and loads of other small stuff. The common denominator is that mundane everyday objects produce miracles in the hands of a master table magician. If you need to hire a table magician in Bedfordshire then contact Noel today.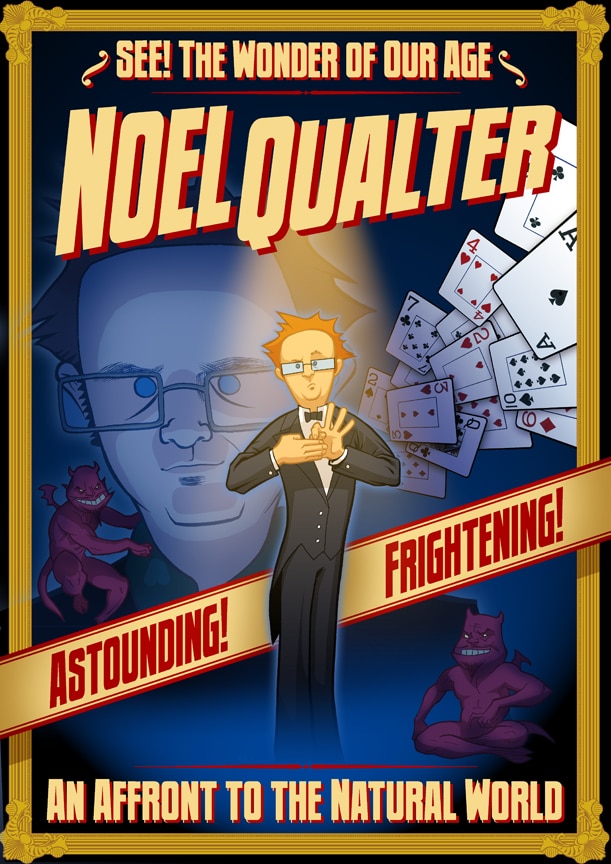 Magicians in Bedfordshire
There are a host of magicians in Beds ready, willing and able to entertain at your event. If you've got enough time look around the internet and get a few quotes from different magicians. But please be aware price isn't everything. You want to be certain they have the right attributes for your event so make sure to look out for lots of great testimonials, lots of top brand clients, and check out any videos of them performing.
Maybe you need more than one magician for your event in Bedfordshire? Noel has been plying his trade as a magician for nearly 20 years so has close contacts with lots of other excellent magicians. Noel can arrange as many magicians as you need to hire. He can also help to arrange other entertainment as well.
Hire Magician in Bedfordshire
It's really easy to get a quote for Noel to entertain at your event. You can pick up the phone and call him on 0781 382 5547 or fill in the details on his contact form. If you thought in the past "I'd like to hire magician" but were unsure of the process or the cost then don't worry. Noel is happy to give a quote and can talk you through the process.
A Bedfordshire Magician to make your events memorable: As a leading Bedfordshire magician, Noel Qualter takes close up magic to the next level. Drifting away from the monotonous tricks of most famous magicians, Noel adds in the right blend of humour, technology and illusion to his tricks, leaving audience members of all ages utterly speechless. Get in touch with him today.
Venues in Bedfordshire
Noel has been lucky enough to perform at a wide array of venues across Bedfordshire and below is a abridged list of some of the venues he has been to:
Wrest Park House & Gardens, The Barns Hotel, Luton Hoo Hotel Golf & Spa, Whipsnade Zoo, The Bedford Swan Hotel, Woburn Abbey Estate, Oak Barn, Mentmore Golf & Country Club, Bellinis, The Conservatory at the Luton Hoo Walled Garden, Swiss Garden, The Mansion House.
Areas of Beds Covered
Noel covers all the following towns in Bedfordshire and further afield. If you need a magician elsewhere get in contact and check Noel's availability. Luton, Bedford,Leighton Buzzard, Dunstable, kempston, Houghton, Regis, Biggleswade, Flitwick, sandy, Ampthill, Stotfold, Cranfield, Shefford, Barton-le-Clay.