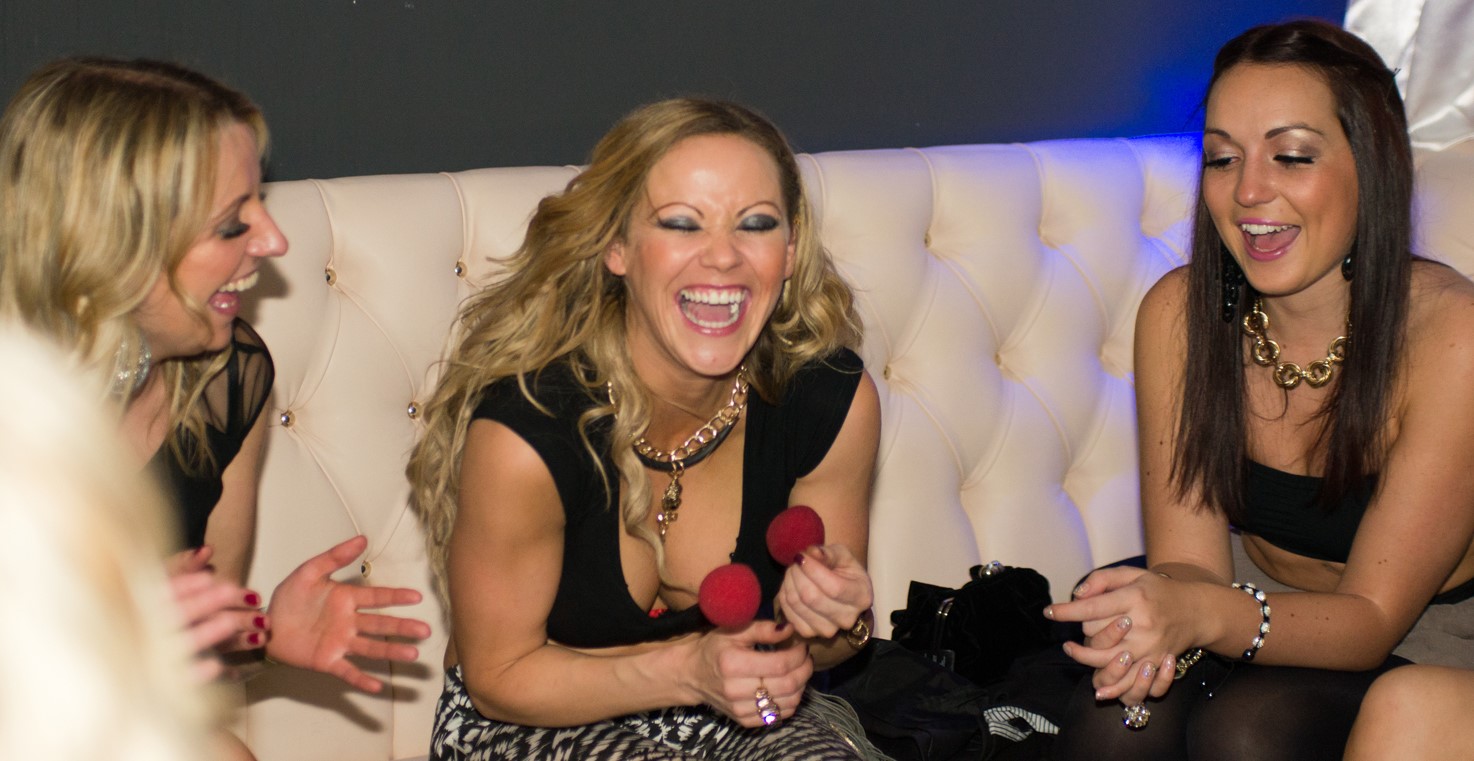 Hire a Magician Bournemouth
Do you need to hire a magician in Bournemouth? Noel Qualter has been working as a Bournemouth magician since the turn of the century, bringing amazing magic to corporate events, weddings, birthdays, anniversaries and other social functions all over the Bournemouth area.
Close Up Magician Bournemouth
Close up magic in Bournemouth and the rest of the UK has become more and more popular in recent years due to the flexibility of where and how it can be performed. No need for a stage, lighting and sound; Noel brings the stage to you and your guests get to see world class close up magic performed by an experienced close up magician. There's no sign of a wand, top hat or a white rabbit. With Noel you get award winning, ground breaking fresh close up magic performed by a top professional. Noel is also one of only a handful of digital magicians performing the UK, using phones, iPads and tablets to create miracles that have never been seen before.
The beauty of a mingling magician is the close up experience that leaves guests feeling engaged, interested and utterly astounded. Performing tricks only a few inches away, using centuries old sleight of hand and new digital magic, guests will be gasping in disbelief.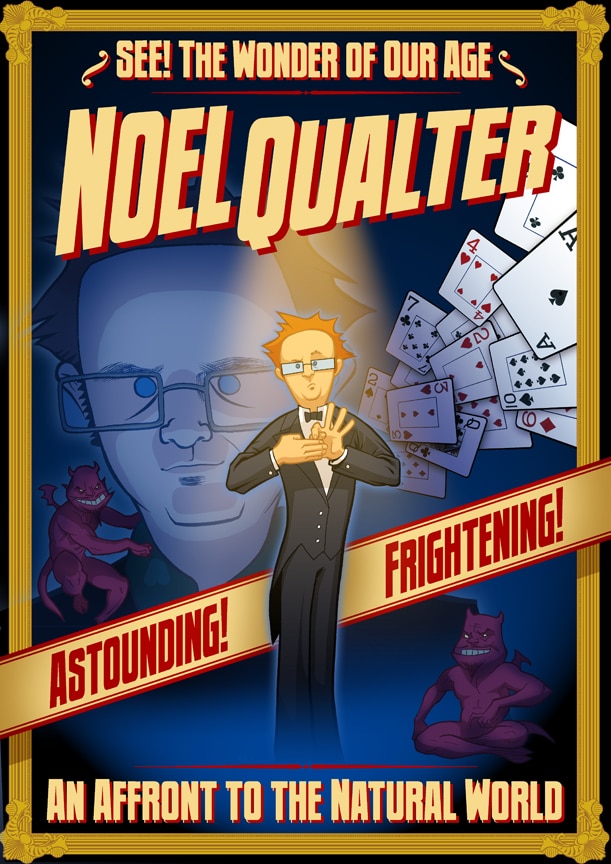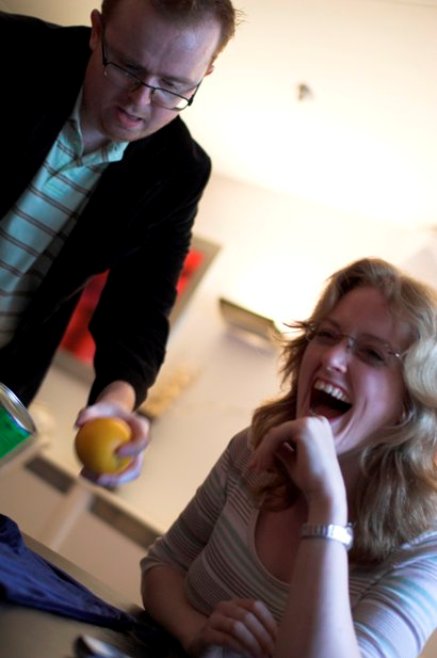 Bournemouth Party Magician
A party magician in Bournemouth can make a real impact at any event you're planning, from small private gatherings to great big do's for hundreds or even thousands. Noel can add a special dynamic to your function – all you have to do is drop him an email to get the ball rolling.
If you have a themed event then Noel can tailor tricks to match the theme, and if you're a company he can feature your brand or product. Noel has done a bunch of crazy things in his magic career including going up in a hot air balloon to aid in a marriage proposal. No matter what you have planned a party magician in Bournemouth like Noel can make your event dream come true. The element of surprise is what magic is all about!
Table Magician Bournemouth
Noel is an expert table magician and is adept at hopping around the tables at gala dinners, weddings, awards and more. It takes real skill to interrupt diners in a fun way, build rapport instantly and then produce close up magic miracles. Noel has been a pro table magician for nearly 20 years so he has the skills required to unleash astonishment and get people laughing and enjoying themselves. What to expect? A table magician will usually provide a short five minute show at every table. You can always tell when a skilled table magician is in the room as laughter will fill the space, following the magician around the room. If you want the best best strolling entertainment at your event in Bournemouth you really can't go wrong booking a table magician like Noel.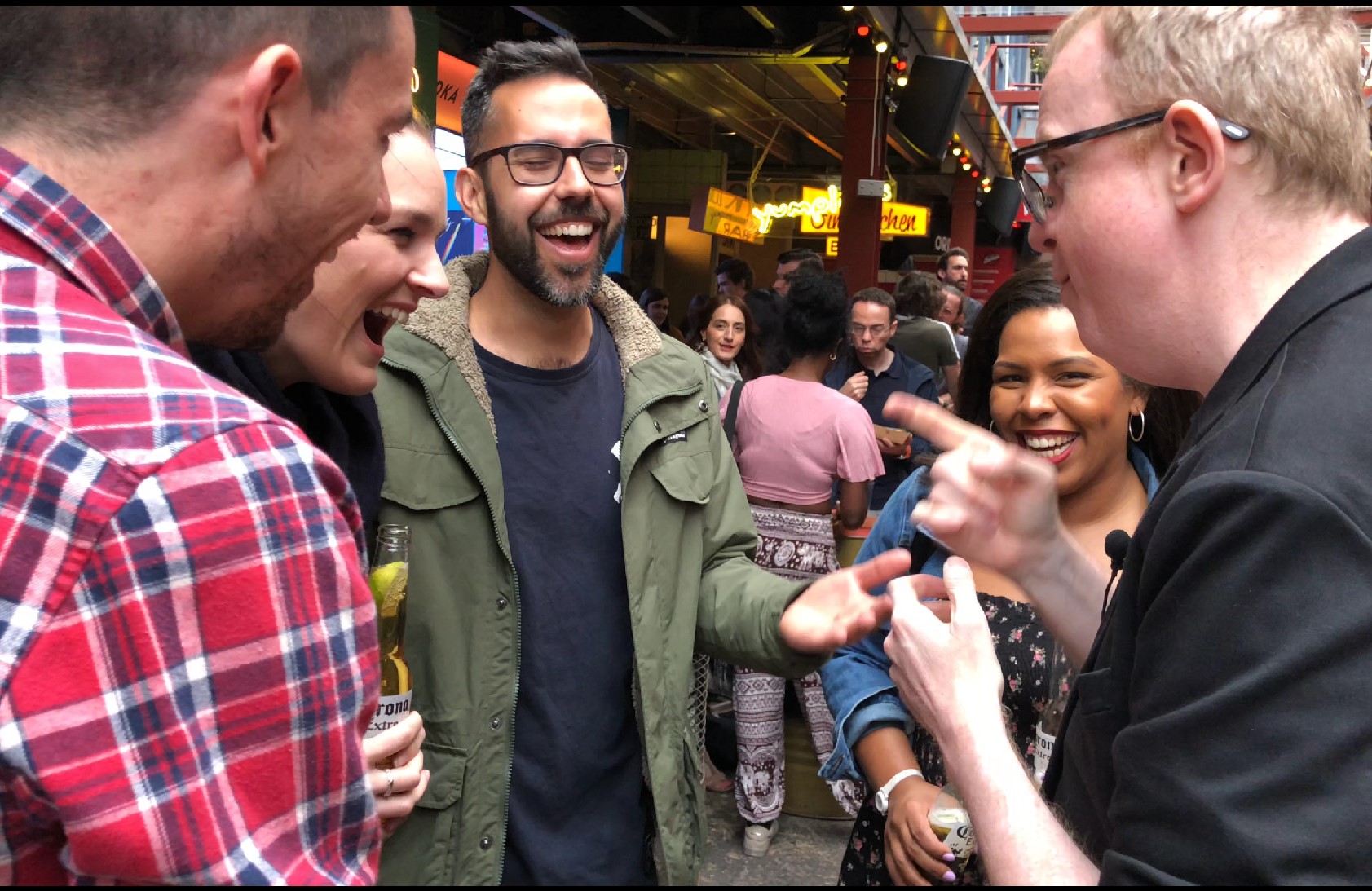 Street Magician Bournemouth
Over the last 20 years close up magic has had a makeover with the arrival of David Blaine, Dynamo and Derren Brown, introducing a brave new world of miracle level tricks performed right on the busy streets. Cool street magic doesn't have to be done outside! Noel can bring street magic indoors to your event. Check out his promo video to see the miracles he can perform at your banquet, corporate event or drinks reception.
Hire Bournemouth Magicians
Have a look at Noel's reviews page and discover why he is at the top of the tree when it comes to close up magicians in the UK. Noel holds himself to the highest standards of professionalism, style, and delivery. Many of his clients rebook him time and time again. Noel loves to introduce people to magic, from celebs such as Orlando Bloom, David Schwimmer and Lord Alan Sugar to the wonderful guests at the hundreds of weddings and parties he's been lucky enough to entertain at. If you need to hire a magician in Bournemouth then start the ball rolling by giving Noel a call on 0781 382 5547 or completing the contact form.