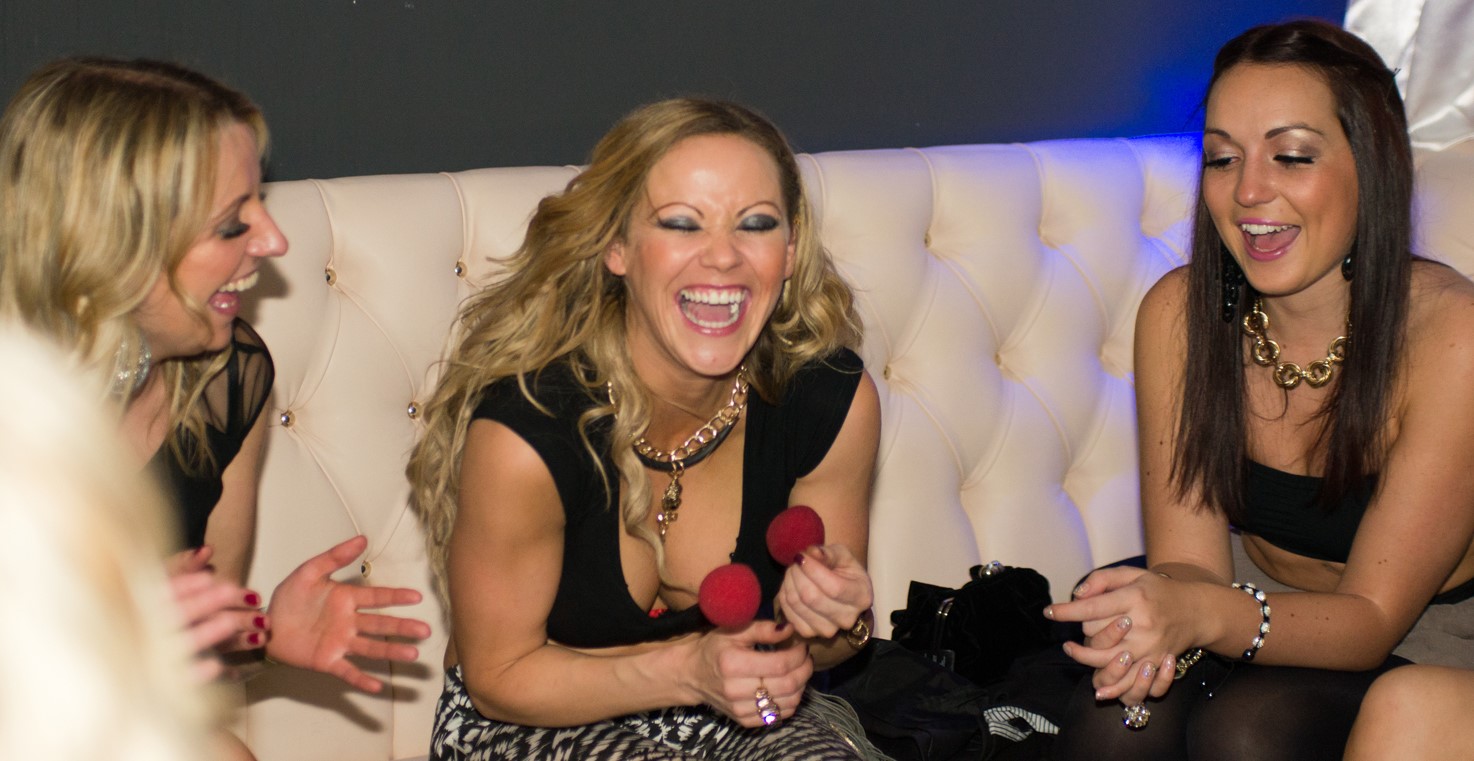 Magician in Hertfordshire
Are you thinking about hiring a Hertfordshire table magician? Noel Qualter is a close up magician based in the South East of the UK and has been performing close-up/table magic in Hertfordshire since 2000. Table magicians have become hugely popular as a form of event entertainment in the last 20 years, and can provide a really different type of entertainment for your guests.
Hertfordshire Close up Magician
Close up magic is a great way to entertain guests at a ball, banquet, birthday party, wedding or corporate event. Close up magicians are able to mingle with guests while they are having drinks, or move around their tables during dinner, performing a short act of amazing magic. For large events where you have many types of entertainment and a packed programme for the evening then close up magic is a great idea, and can be easily integrated into evening. If you only have a very loose plan or a small event you can make walkaround magic the highlight of the party.
Hire Magician Hertfordshire
If you are planning on having an event in Hertfordshire then a close up magician might be the missing ingredient needed to make your party a night to remember. Drop Noel a line if you'd like a quote.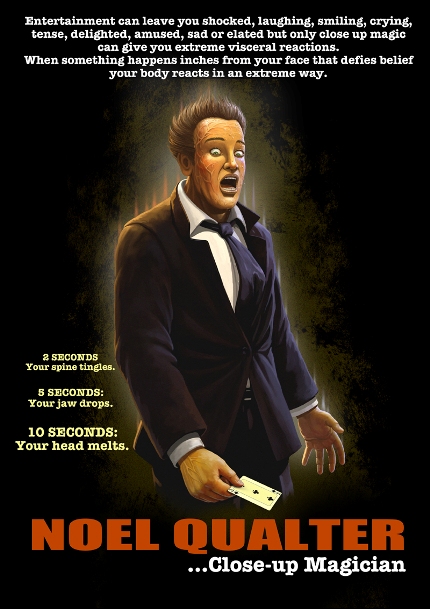 Wedding Magician Hertfordshire
Hertfordshire is a beautiful county and has many great wedding venues. If you're planning your big day in Hertfordshire you couldn't have picked a more perfect location – the only other thing you might need is a magician to provide the entertainment. If you have seen a magician at another wedding or party you will know quite how powerful close up magic can be at a wedding, bringing guests together and making the day even more memorable.
Noel is based in the south of England and over the last decade has made many trips to entertain at weddings all over Herts. There is so much to plan for the big day but one thing you don't want to forget is the wedding entertainment. It's a great treat for everybody if you book a wedding magician. The magician will circulate amongst your guests at any part of the day (during photographs, drinks, the wedding breakfast or early in the reception) and can help to get everybody chatting and laughing. Get in touch if you'd like to discuss booking Noel for your wedding.
Magicians in Hertfordshire
Do you need to hire a couple of Hertfordshire magicians? Noel has a wide network of magicians he works with in Herts. No matter how many magicians you are looking to hire then Noel can help out. He can also hire and liase with other types of entertainment, so if you are really looking to go to town with entertainment at your event then Noel can offer advice and help.
There are quite a few magicians in Herts offering their services, ranging from young guys looking for experience right up to top level professional magicians, so it's best to look around and do some comparisions. You want to hire the very best magician for your event so settle for nothing less. Check out their reviews, their videos, and see what their website says they have to offer. Noel is one of the best in the area with the reviews to match, so it may be an easy choice!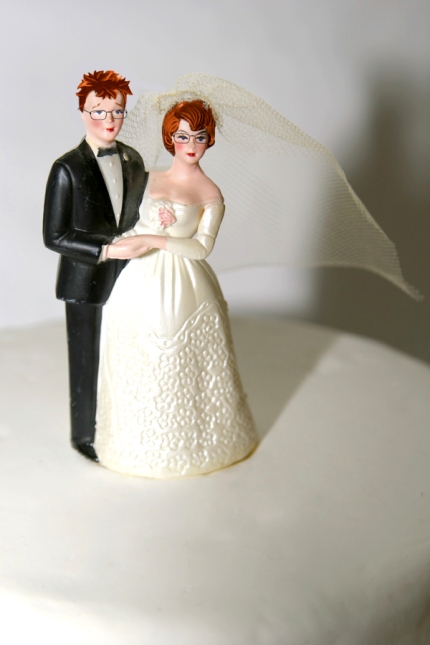 Areas of Herts Covered
Noel covers all the following areas of Herts, as well as anywhere else you might want to book him to perform:
Three Rivers, Watford, Hertsmere, Welwyn Hatfield, Broxbourne, East Hertfordshire, Stevenage, North Hertfordshire, St Albans, Dacorum, Baldock, Berkhamsted, Bishop's Stortford, Borehamwood,Broxbourne, Bushey, Cheshunt,Chorleywood, Croxley Green,Elstree, Harpenden,Hatfield, Hemel Hempstead, Hertford, Hitchin, Hoddesdon, Letchworth, Potters Bar, Radlett, Rickmansworth, Royston, Sawbridgeworth, South Oxhey, St Albans, Stevenage,Tring, Waltham Cross, Ware, Welwyn Garden City.
Herts Magician Venues
The Grove Hotel, Watford – Noel says "This is probably my favourite venue for performing table magic in Hertfordshire. It's a beautiful hotel set in a lovely area of Watford and as a football nut I have my fingers crossed each time I'm booked there hoping to see one of the England team relaxing before a match."
Brocket Hall, Welwyn – Noel says "This is a great hotel with incredibly attentive staff. It's always a pleasure to perform table magic there."
West Lodge Park Hotel, Near Barnet – Noel says "I've been several times in last the few years and the last time I was there I got to perform for Gary Lineker at a 60th Birthday party (not his!)."
Below is an incomplete list of other venues Noel has performed at in Herts:
Hanbury Manor,Blakemore House,Ramada Hemel Hempstead/ St Albans, Micklefield Hall,Batchworth Park Golf Club, Knebworth House,Ramada Hatfield, The Grange and Cavendish Country Houses, The Edgwarebury Hotel and Restaurant, Village Hotel London Elstree, The Bobsleigh Inn, Chesfield Downs Golf & Country Club,Dyrham Park Country Club,Ramada London Watford, High Elms Manor, Mercure Letchworth Hall Hotel, Beales Hotel,Brocket Hall, Pendley Manor Hotel, Offley Place, Ashridge, Bushey Hall Golf Club, Moor Park Golf Club, Harpenden House Hotel,Bushey Country Club, West Lodge Park Hotel, Sopwell House Hotel, Cheshunt Marriott Hotel, Holiday Inn Stevenage, The Hertfordshire Golf & Country Club, Best Western The Watermill, Ponsbourne Park, Fanhams Hall Hotel, Shenley Cricket Centre, Theobalds Park, Hunton Park, Coltsfoot Country Retreat, Mill Green Golf Club.