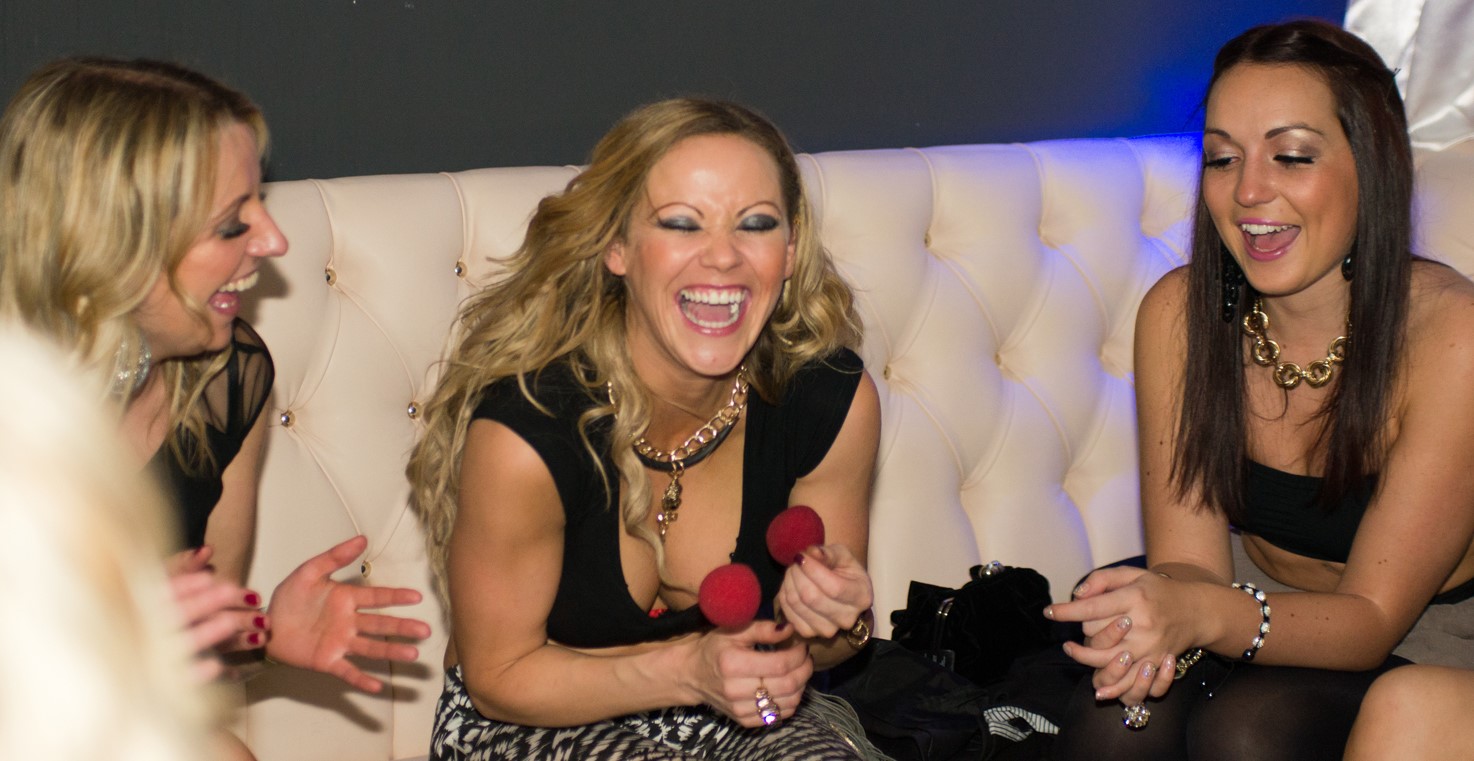 Do you need to hire a magician in Kent? Noel Qualter has been working as a professional close up and table magician for nearly 20 years, and has spent a lot of that time travelling in and around the beautiful county of Kent, performing at some amazing weddings, parties and other events. From country houses to seaside hotels, Noel has been all over the garden of England. If it's your job to book some entertainment for your work Christmas party, or you want to amaze your friends and family at your upcoming wedding, get in touch. Noel is the man for you.
Close up Magician Kent

Close up magic is a great way to include some entertainment at events where having a band or performer requiring staging and lighting might be difficult due to space restrictions. The beauty of hiring a close up magician is that they come ready to go, with minimal set up time, and you can let them loose in the room to mingle amongst your guests as soon as they arrive. It's unobtrusive in terms of space, but for impact a close up magician is like nothing else – you'll hear bursts of laughter and cheering as Noel makes his way around the room, and people will be talking about the magic for days.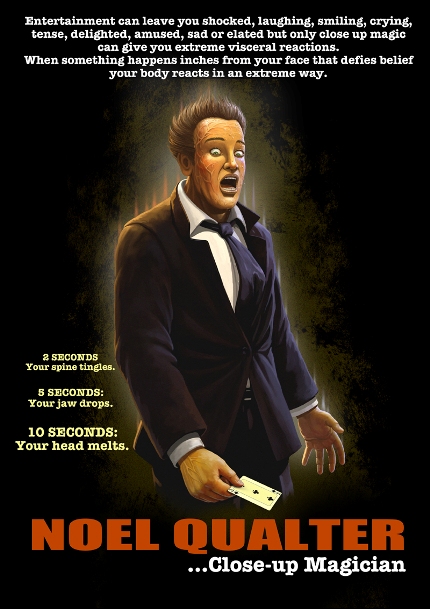 Is your big day coming soon? Kent wedding magician Noel Qualter has performed as a wedding magician at hundreds of beautiful weddings, and he knows the secret to bringing that extra bit of amazing magic to an already magical wedding day. For a good wedding magician you need to find the perfect balance of great tricks, someone with an easy rapport with guests, and a fabulous sense of humour and ability to make people laugh. Noel fits the bill. He can help break the ice between guests who don't know each other well, and he will also perform special tricks for the happy bride and groom, giving them an amazing memento of their day. If you have any questions at all about wedding magic entertainment then get in touch with Noel, or give him a call on 0781 382 5547.
Kent Party Magician
As a party magician in Kent, Noel has been performing magic in the county (and the rest of the UK) since 2000, and has entertained all sorts of people. Maybe you're holding a garden party in the garden of England, or perhaps you're celebrating a wedding anniversary, birthday, leaving do or just fancy having a magician do some magic for you. Party magicians are becoming more popular, and they aren't just for the biggest swanky events! Noel can even come up with special tricks for the night, and in the past has conjured up memorable unique magic routines for Christmas, Halloween, Valentine's Day and Mother's Day. Give him a call on 0781 382 5547 if you'd like to discuss booking Noel for your party.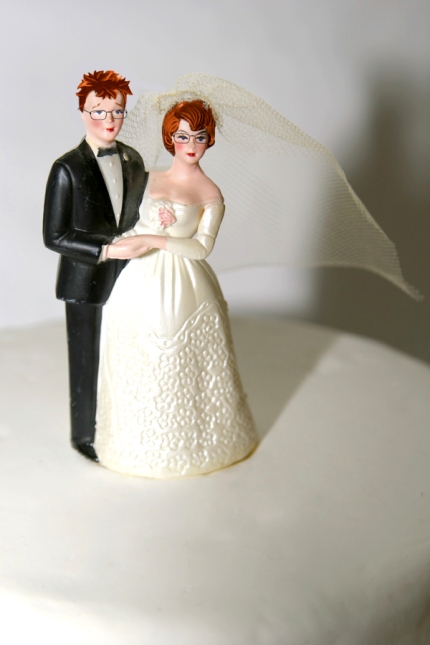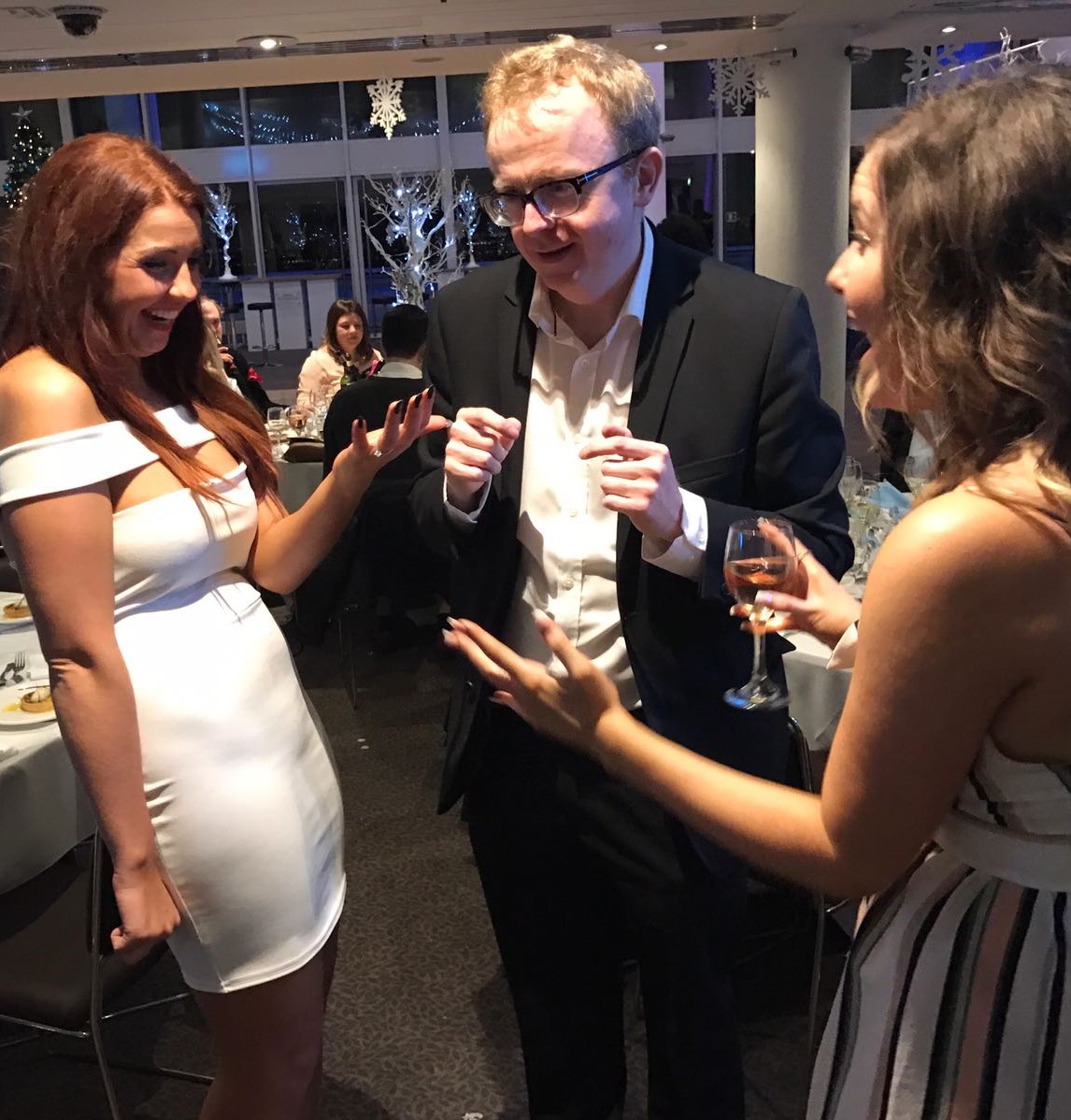 If you are organising a meal or banquet then a table magician is a great way to entertain your guests between courses. The table magician moves from table to table performing short sets of amazing magical acts, full of crazy mysteries like turning cut outs of Chat magazine into clean, crisp £50 notes. In fact if you bring your own cut outs from magazines Noel *promises to turn these into 50's as well.
*This is a lie
Street Magician Kent
Close up magic had a cool makeover with the arrival of David Blaine and Dynamo (Noel taught him all he knows). Gone was the stuffy image of a tuxedoed magician with naff tricks. This was a brave new world of miracle level tricks performed on the street to passers-by. Now this form of entertainment has come indoors and if you are booking entertainment then you can hire a street magician like Noel for your event in Kent (that rhymes) and you'll witness your guests reacting like those people on the telly – running away, rending their garments and crying because they cannot believe the scintillating close up street magic they've witnessed.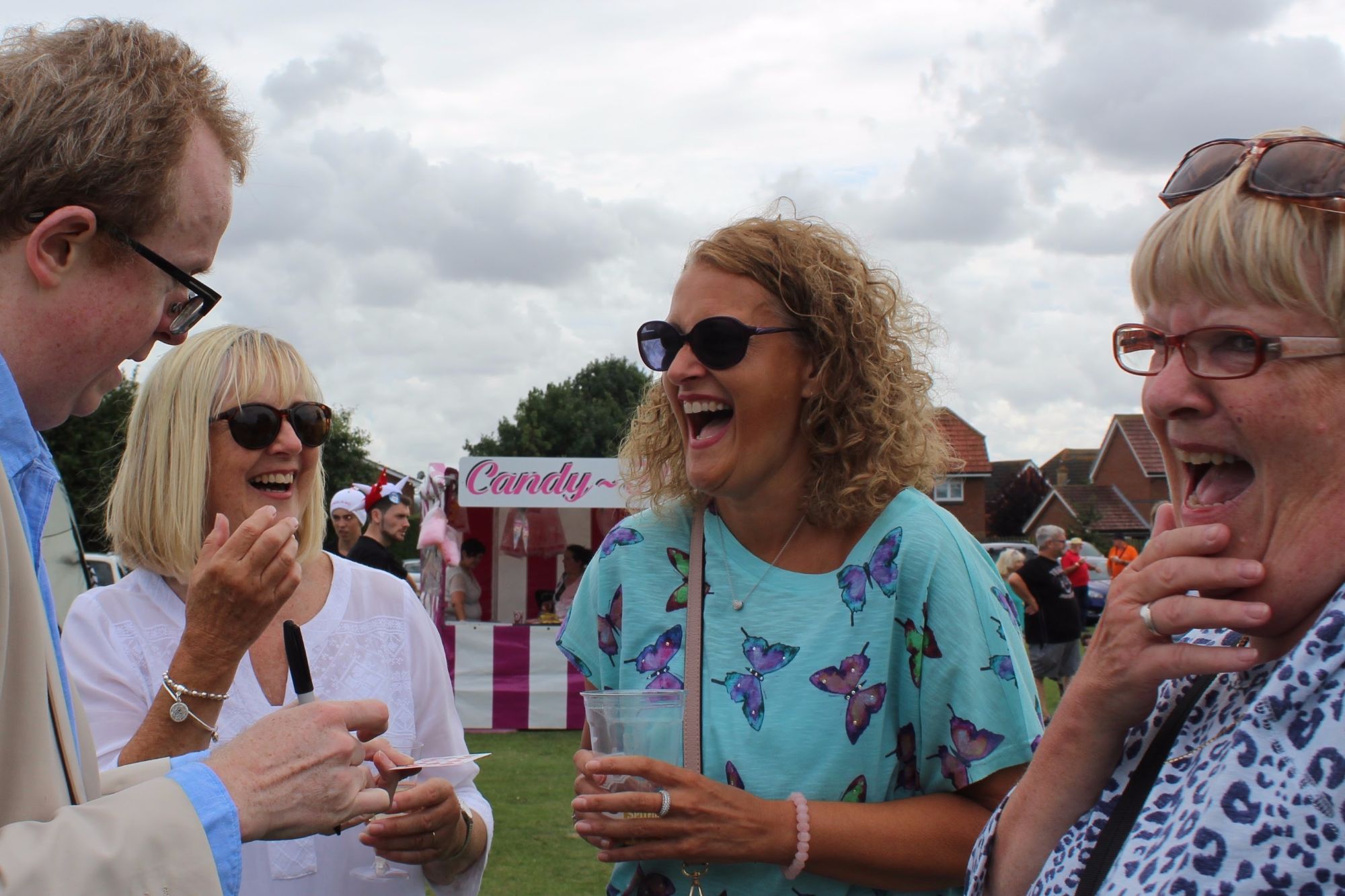 Many magicians cover Kent so you have a wide range of people to pick from. If you've heard about Noel via word of mouth then you have the best recommendation you can get, but if you have come via a search engine then have a look at his reviews page. In the past Noel has entertained Lord Alan Sugar, Penn & Teller and Orlando Bloom and all were blown away by his close up magic. If you'd like to add that VIP X-Factor to your party then hire Noel to entertain at your event. Noel has years of experience and has entertained at every type of party possible in Kent, big London, and across the world, so you are in safe hands if you decide to book him. Watch him in action, and drop him a line or give him a call on 0781 382 5547 if you have any questions.
Christmas Party Magician Kent
If you've been saddled with organising a
Christmas party
in Kent then Christmas has come early! You've found your entertainment. Noel is super experienced working a variety of Christmas work do's, client parties and awards ceremonies throughout the party season of November and December. You want that real party atmosphere but sometimes it takes a little time to get the party started because everybody works together and there is an air of "office etiquette". Well fear not, a close up magician at your party can chance all that and its more entertaining that the boss photocopying his derriere after too much sherry. If you need other forms of entertainment to work alongside Xmas party magician Noel then ask for some advice. Noel knows many of the best party entertainers in Kent, from caricaturists to musicians, and can help you book them if required. Questions?
Complete the form
and Noel will get back to you ASAP with a price breakdown and answer any questions you may have.
Magic Venues in Kent
Noel has been lucky to enough to be booked all over Kent but he had this to say about some of his favourite venues.
The George in Rye – "This is a lovely venue that I've performed close up and street magic at. I've also been there as a guest, as it's where my brother got married…a really nice place."
Hever Castle, Kent – "Tip top venue set in a stunning location and beautifully restored. I've always enjoyed performing as a Kent wedding magician here."
Leeds Castle – "I did a massive corporate magic function for Pfizer here and I was very impressed with how attentive the staff were."
The Weald of Kent – "I've been here many times to perform as a Kent wedding magician and I look forward to going back again soon."
Areas in Kent Covered
Where is your event? Kent magician Noel Qualter covers all these areas, but don't worry – he can travel anywhere, so get in touch no matter where your Kent wedding, party or corporate event is taking place:
Ashford
,
Canterbury
,
Dartford
,
Dover
,
Gravesham
,
Maidstone
,
Medway
,
Sevenoaks
,
Shepway
,
Swale
,
Thanet
,
Tonbridge
and
Tunbridge Wells
.