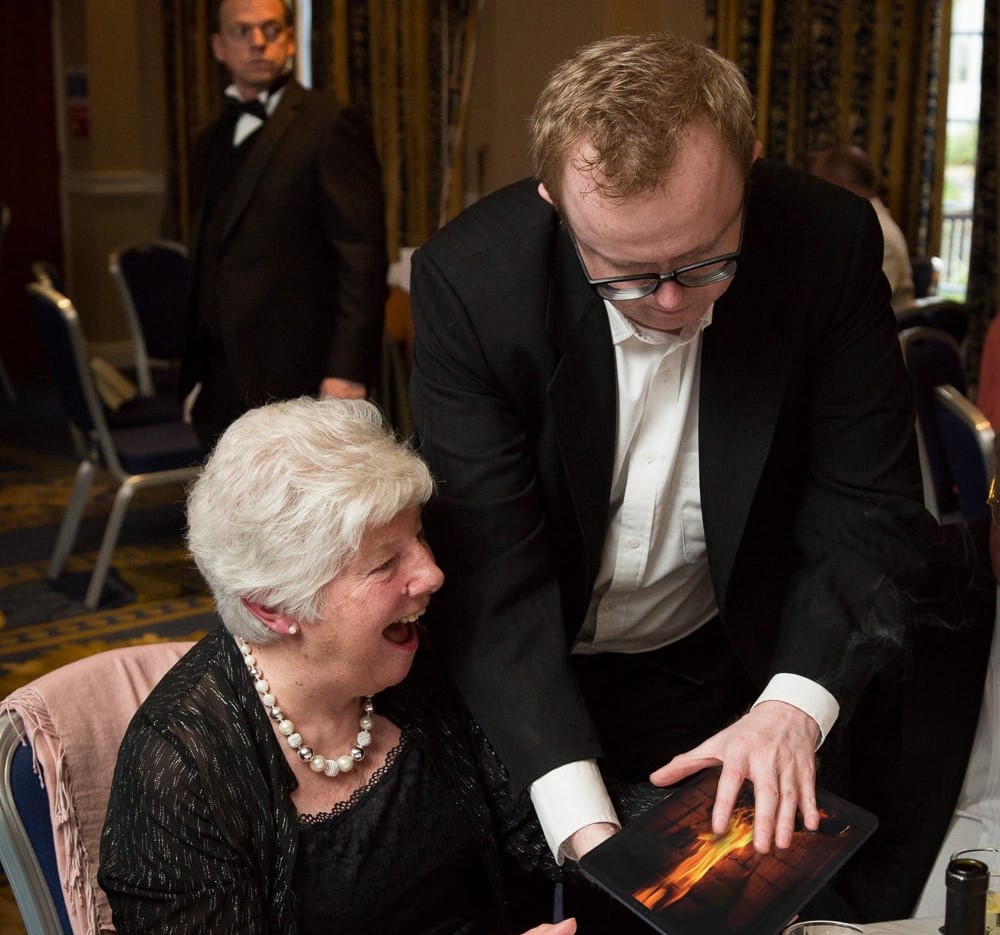 Thinking about hiring Southwark magician? Noel Qualter has been working in Southwark and south London for nearly 20 years entertaining with close up and table magic.
These days table magicians and close up magicians are hugely popular at all kinds of events. If you have never seen a close up magician live then you are in for a real treat. You may have seen magic on TV from magicians like David Blaine and Derren Brown but when you are a foot away from the action it makes it even more amazing.
Do you need a wedding magician in Southwark? Noel is hugely experienced in this area – visit his wedding magician page to find out more.
Maybe you are looking for a corporate magician in Southwark to entertain at a drinks party? Or a tech illusionist to wow your clients?
Whether you want close up magic, iPad magic or a magic stage show for your event in Southwark, give Noel a call on 0781 382 5547 or fill in the form: he's ready and willing to answer any questions you may have.