Noel Qualter is a top magician in Brighton. If you're looking for a magician for your next event, hiring Noel is a great choice. He is one of the best close up magicians in the South East, bringing fresh, exciting and award winning magic that will dazzle your audience. His performances will leave your guests talking about your party for days afterwards.
Close up Magician Brighton
Close up magic, or table magic, is just as it sounds – magic performed close to your guests, often at the table during dinner or in groups during drinks. Noel has been performing as a close up magician in Brighton and the surrounding area for many years. He brings a creative approach to magic, and is one of a small number of digital illusionists in the UK, performing magic using iPads and phones, incorporating programming, hi-tech animations and apps to bring something entirely new to the entertainment experience. Your guests may have seen close up magic before, but not this type of magic.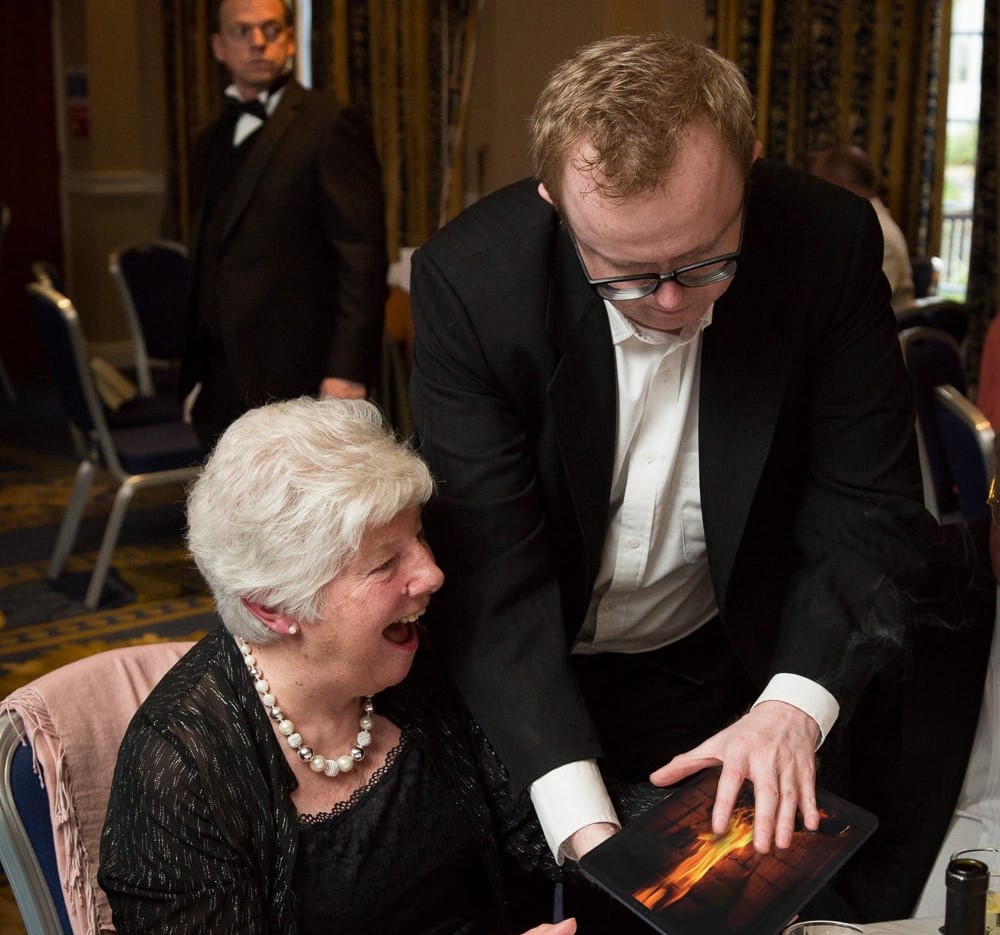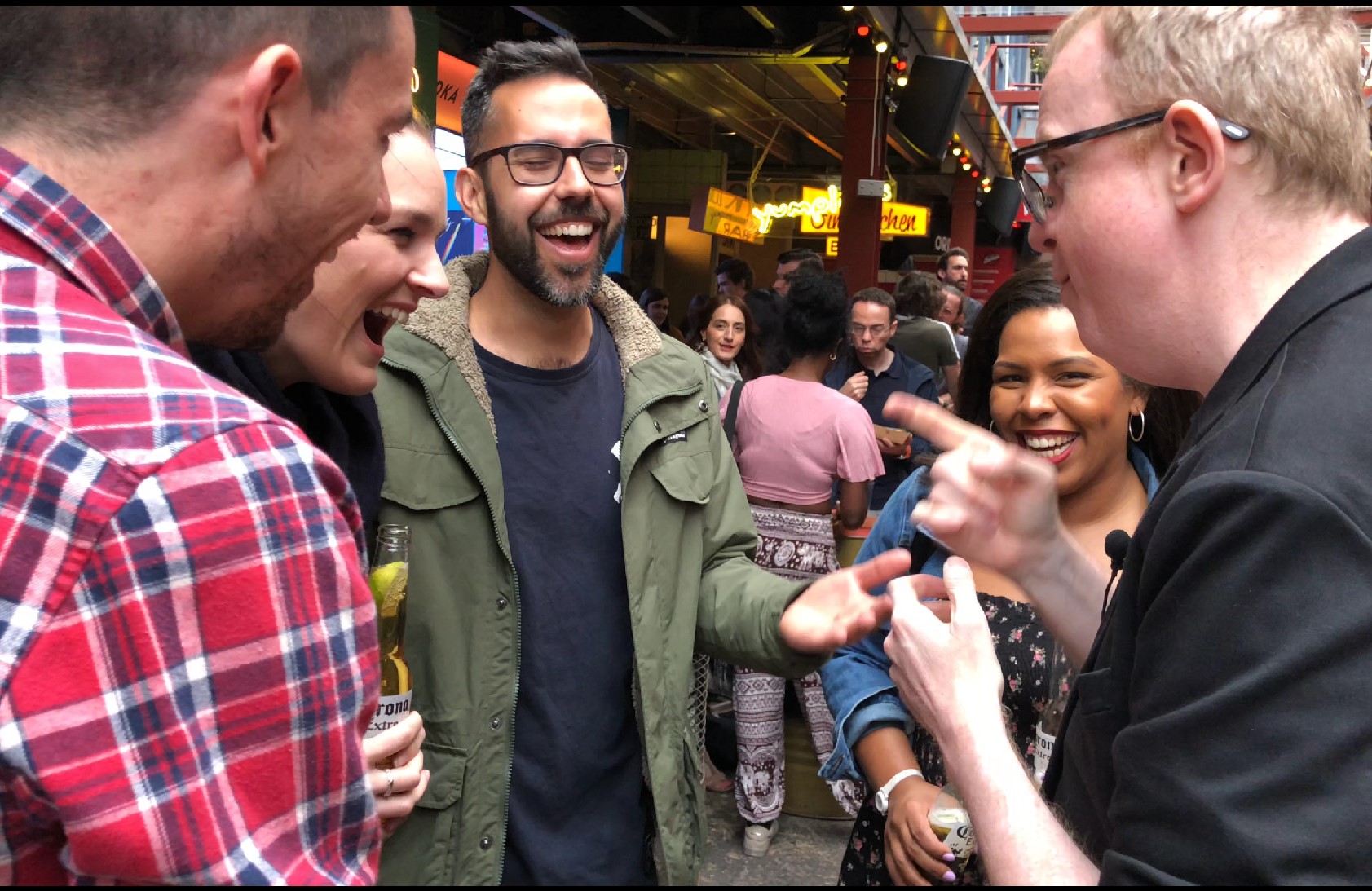 Brighton Wedding Magician
Are you looking for a wedding magician in Brighton? First off, congratulations are in order! Secondly, if it's an amazing wedding magician you need, Noel is your man. With the perfect blend of amazing tricks, impeccable timing, and a quick wit, Noel is a perfect choice for wedding entertainment.
Magic is a great conversation starter and is particularly good as an ice-breaker for wedding guests, who are often waiting around during photographs or sitting at tables with people they don't know well. Noel's tricks will have your guests amazed; they will be trying to work out how he did his tricks for most of the night (and no, he won't tell even if asked nicely – he's a member of The Magic Circle). Noel will also perform a special set for the happy couple, leaving them with a unique magical memento of the day.
Hire a Magician in Brighton
If you need a magician for your event in Brighton, look no further. Noel is one of the best in the UK, with nearly 20 years experience bringing joy and magic to people across the country. Get in touch if you want to have a chat or get a quote. You can also call on 0781 382 5547 if you have any questions.