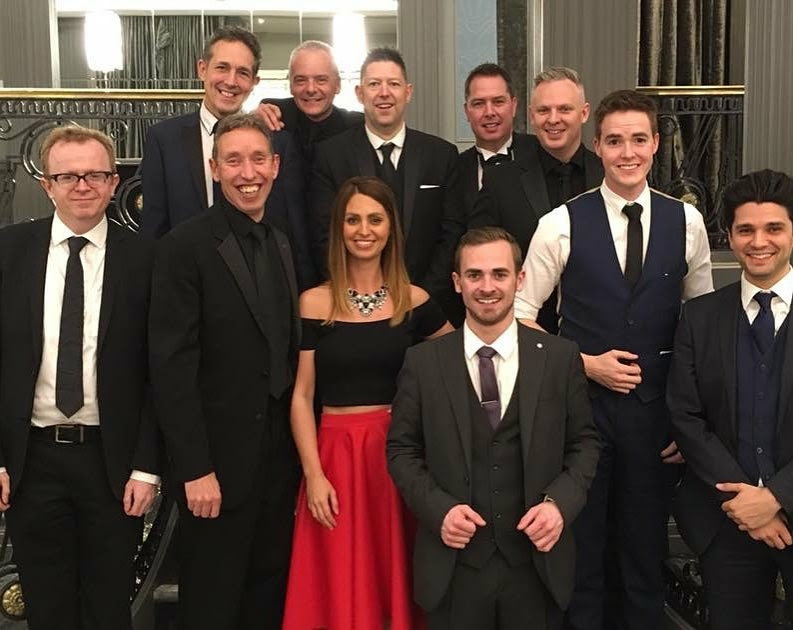 Do you need a couple of magicians for your corporate event, private party or wedding? Noel can supply as many top class close-up magicians as your event requires. On average one magician can get around to about a hundred guests in a standard 2 hour slot, so if you have less time/more people and you want everybody to see some amazing magic then it makes sense to book a couple of magicians. Noel is ready to help you do just that and has a network of experienced and skilled fellow magicians he can call on. In the past Noel has coordinated up to 10 magicians for large events. 
If you are expecting a couple of hundred guests, or even a couple of thousand for a huge function, then you'll need a team of magicians. Noel can book the other magicians on  your behalf to cut down on the admin. Noel will manage the team of magicians so on the night you can kick back, grab a glass of something fizzy, and enjoy the successful event you created. 
At a large function with more than one hundred guests then one magician just won't be enough. When you enquire about booking a magician make sure you let the magician know how many guests are expected, as table magicians hate to leave an event without entertaining everybody.
Table magicians perform a short show for everybody at a table for about 5 minutes. It is possible for a magician to perform a shortened set where they miss out one or two routines in order to get around to more guests, but these acts are designed to be seen in full. Table magicians just don't have the same impact at an event performing one quick trick because just as the table gets excited they have to leave.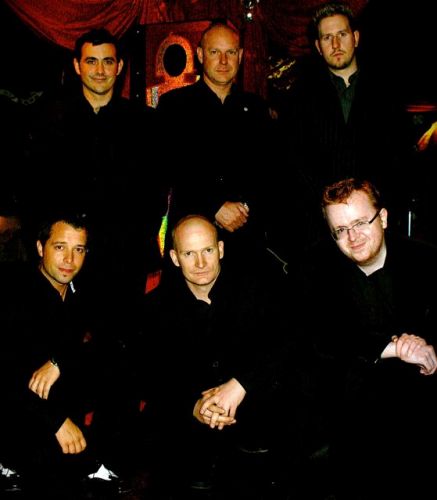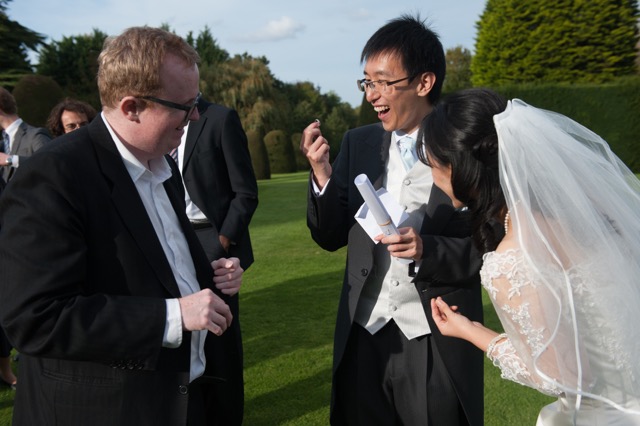 Wedding magicians are a popular choice for couples looking to hire entertainment with cross generational appeal. Wedding magicians can help to break the ice amongst guests who don't know each other too well. A fear for many brides and grooms is that both sides of the family won't mix and a wedding magician is the answer. A few quick tricks and laughter and amazement spread throughout the room. Very quickly everybody is talking to each other about the wedding magician's amazing performance.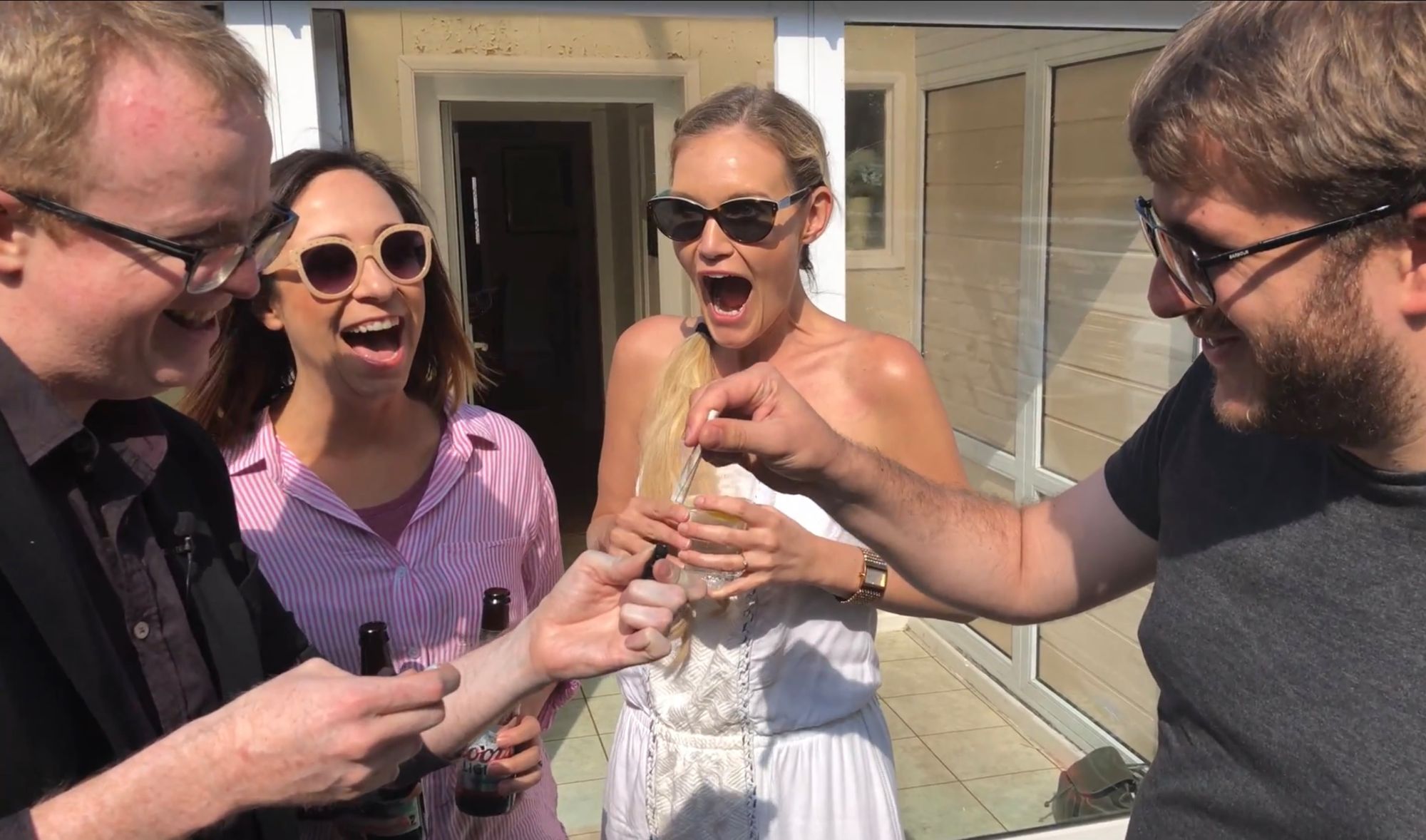 Party magicians are the quickest way to get the party in full swing. If you are having a bash at home or you have hired a venue then a party magician can turn a gathering into an amazing party. If it's at your home the party magician will move around the house and with just a few simple objects he has on him he can create miracles. If it's a small house party you may want to consider the Mystery Room experience. Either way, for once the centre of the party won't be the kitchen, it will be wherever the party magician is!
Street magicians usually perform close up magic outside in the freezing British weather but the good news is that Noel is one of the top street magicians in the UK and much prefers to be unleashing David Blaine-esque miracles inside in the warm! If you are looking to hire a street magician for an event then drop Noel a line today to see how he can help. If you have only ever seen street magicians like David Blaine on the TV and think it's all fake then you are in for a real surprise. Street magicians are used to a lot of scepticism, so Noel comes prepared with amazing magic to make true believers out of everybody. After Noel's performance you'll be so amazed you'll want to go for a lie down.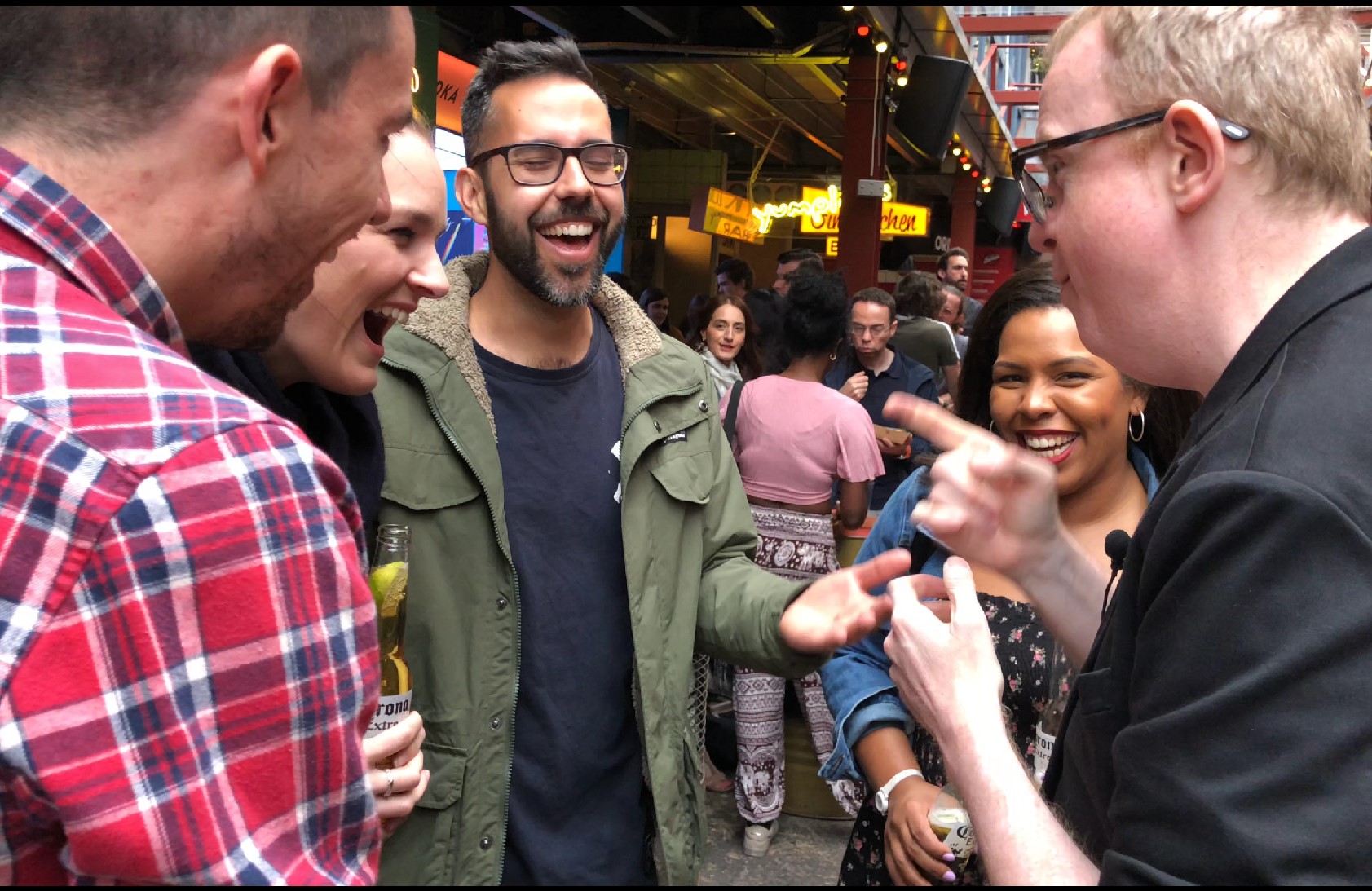 Noel has top contacts in other areas of the entertainment business so if you are looking for caricaturists, photographers, illusionists, silhouette cutters, or comperes in addition to magicians then Noel will be able to help.
What if Noel isn't available?
Over a career spanning nearly 20 years Noel has missed only two gigs due to ill health. In the unlikely event that Noel is unavailable for a booking he can get a top rate colleague to deputise for him. Noel will arrange this so there will be no extra effort on your part.
Noel has worked with many magicians over the years but only recommends a select group of elite close up magicians who can cover the whole country. At certain times of the year, such as during the height of the summer or around Christmas party season, Noel is very busy so if you contact him at short notice the chances are that he won't be available. However he can recommend other magicians.
Travelling all over the country can be a lonely job, but Noel has a great network of high skilled magician friends and strong relationships with London's top table magicians and close up magicians around the UK he can call on when necessary.
Noel has worked with many magicians over the years at corporate events, weddings and private parties and he has got to know the very best. Noel has worked with the best, and has been flown to Dubai, Paris, Barcelona and Saudi Arabia with other magicians for some huge corporate events.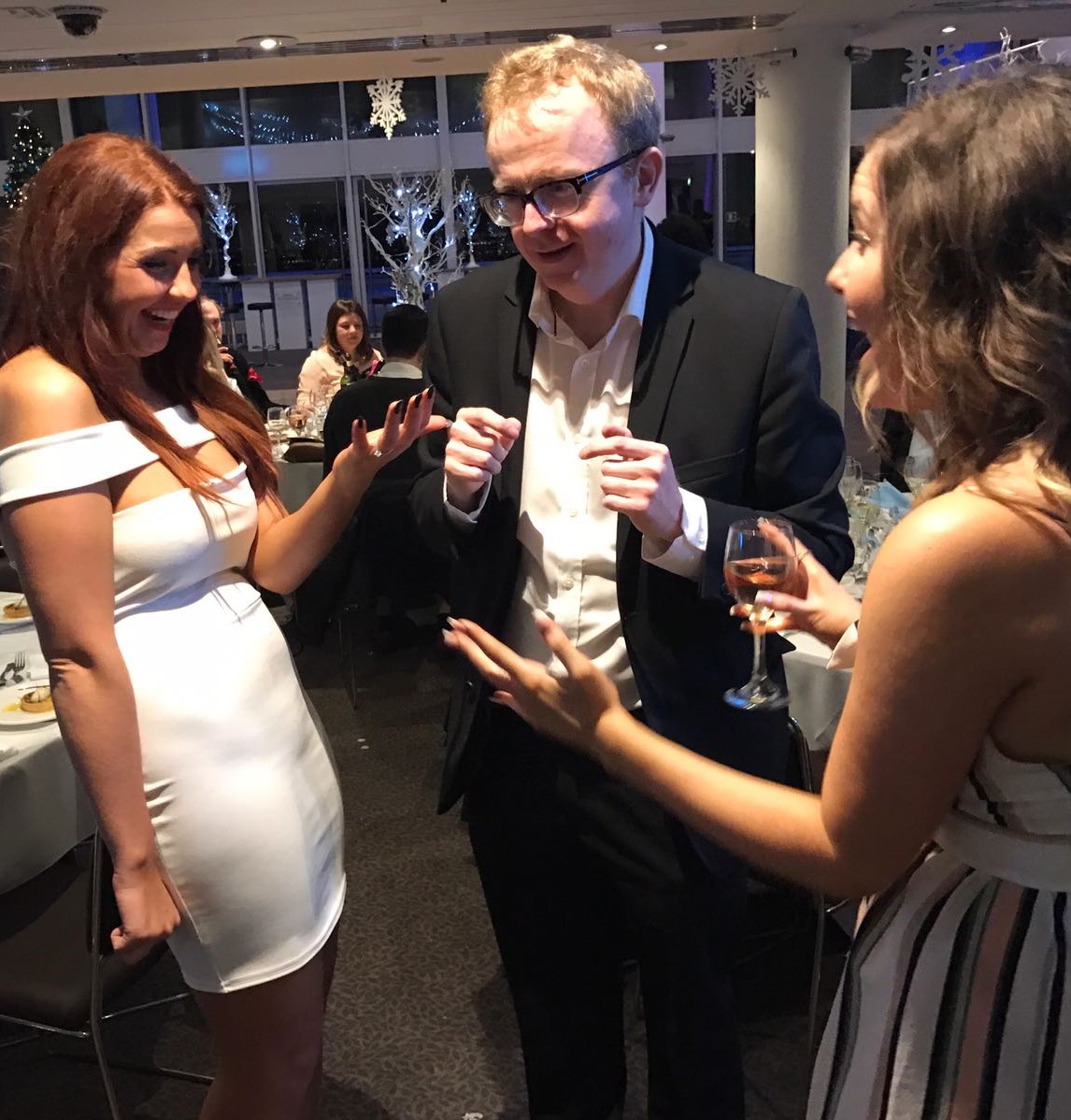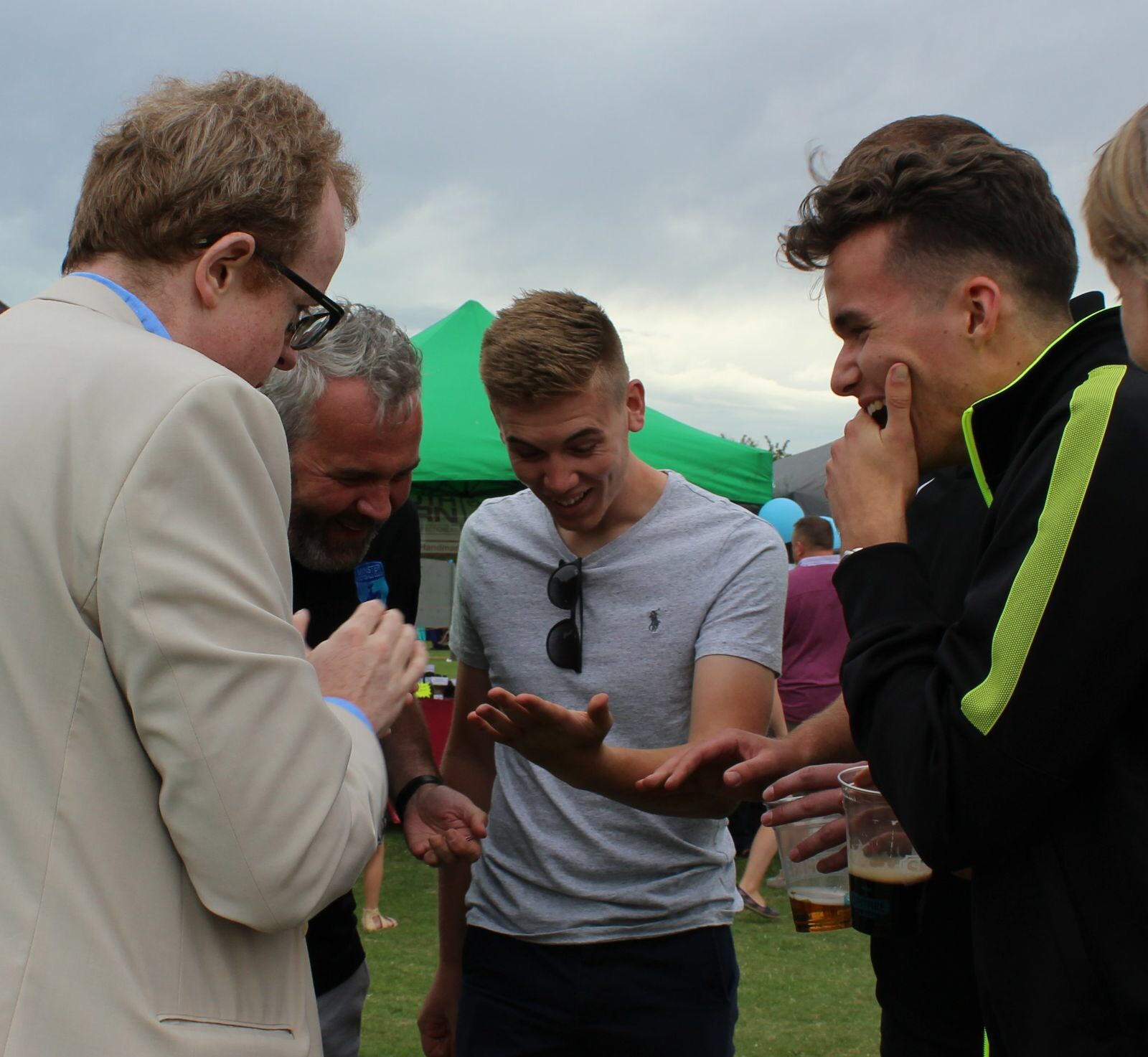 Not all Magicians are Equal
You get what you pay for when it comes to entertainment. The fact that you found this website means you must be fairly savvy but chances are you aren't used to booking magicians, and may not know how to sort the skilled professional entertainers from the amateurs and part-timers. There are all kinds of magicians advertising on the internet from hobbyists trying out a side hustle to kid's entertainers who are seeking work outside their specialist area. It's important to know who you are booking and the quality of entertainment that you will be getting from them.
Noel is a full time professional close up magician with nearly 20 years experience performing at high profile events, weddings and parties. He has never performed a kid's party, and is proud to be a specialist close up magic entertainer for adults. Amateur magicians trying out a few weekend gigs over Christmas, or children's entertainers who fancy doing a few "corporate's" but haven't got any experience, are unlikely to fit the bill or provide good enough entertainment for the money you are paying. Make sure you do your research, check out the magician's previous clients, videos and reviews to be sure that they are the right person for the job.
Noel plies his trade working as one of the top London magicians each and every week. There are a host of top bars, hotels and restaurants in London and Noel has performed in all of them for a whole host of top celebrities and royalty. He has performed for Lord Alan Sugar, the Saudi royal family, Orlando Bloom and Tamara Ecclestone, as well as the top brass of Apple, Barclays and many more.
Noel works mainly in London and the Home Counties including
Surrey
, 
Essex
, 
Kent
, 
Middlesex
, 
Cambridgeshire
, 
Berkshire
, 
Bedfordshire
, 
Dorset
, 
Hertfordshire
, 
Buckinghamshire 
and 
Hampshire
, but he also travels further afield – get in touch to discuss your requirements, no matter where your event is based. Noel also knows all the top magicians across the country, so if he can't make an event he can put you in touch with them, or bring together some star players to build a perfect team of magicians for your event. Noel did just this for a huge Windows launch in Berlin where he and 7 other top magicians flew out to entertain.
Hire Professional Magicians
Make sure that you book a top professional magician for your event. It deserves to be a huge success and you can't take a chance on it going south with a poor choice of magician. Look at the magician's website, their testimonials and reviews, and check out their videos. Noel has a ton of praise from household names like Jonathan Ross, Orlando Bloom and Lord Alan Sugar. See the reviews page for more great feedback on Noel's magic.
Magic: a passion as well as a job
Noel says, "I don't just do magic as a job, it's also my passion. I make time to work through new routines with magician colleagues every week, I attend lectures and club nights at The Magic Circle, and I'm always on the phone with magician friends discussing my latest tricks. It's great to get input from your magician peers because it can really help with creativity, and increases the chances of producing a great new routine".
Noel takes time out from performing to attend magic conventions with his friends in magic. There is a learning and networking aspect to these events, but often it's a great social occasion, hanging out with magicians from all over the UK and the world. Noel has been lucky enough to perform at the biggest UK magic convention, the Blackpool Magic Convention, attended by 3,000 people, where he presented his magic panel show, "Never Mind the Buzzsaw".