Strolling magic has a few different names such as mix and mingle magic and walkabout magic, but they are just different names for a magician that moves from group to group entertaining with scintillating close up magic during drinks receptions, cocktail parties, garden parties etc. The strolling magician approaches a small group of 2-6 guests are gently breaks into the group before spending a couple of minutes showcasing some sleight of hand close up magic.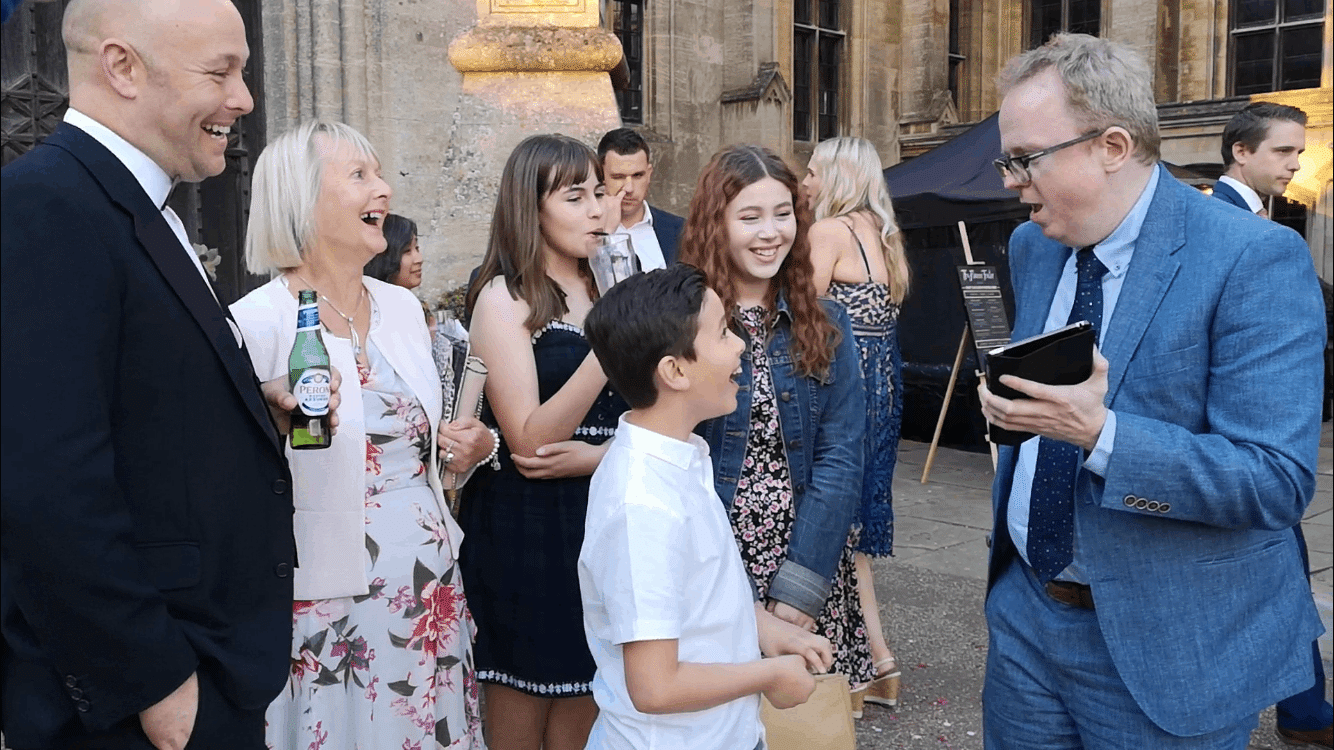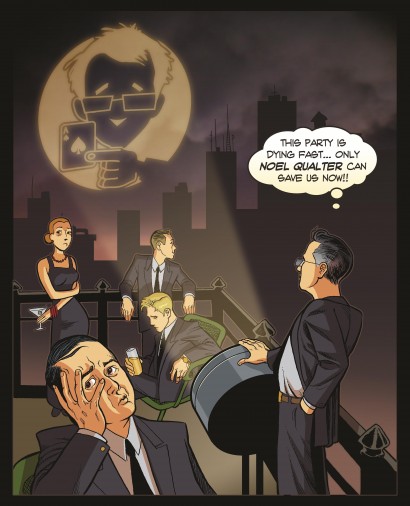 Walkabout Magician
The art of the walkabout magician is to break into a small group without disrupting the ambience of the group. When they are just about to ask "who the hell is this guy?" you hit them with astonishing magic till their brain starts to melt and then leave them to puzzle their experience for the rest of the night.
Noel says "I know I've done my job right when I get emails the following morning saying that the husband and wife couldn't sleep that night deliberating how such miracles can occur".
Mix and Mingle Magicians
If you are trying to organise a large event and entertain a lot of guests you may need to hire a few magicians. Noel works closely with the best magicians across the UK so he can put together a tour de force of magical talent. The rough guide is that a mix and mingle magician can get around to about 80-100 guests in a standard two hour block.
Hire a Mix and Mingle Magician
If you want to hire a strolling magician for your event, drop Noel a line. He'll get back to you ASAP – usually within 4 hours. If you need an answer quickly then give Noel a call on 0781 382 5547.