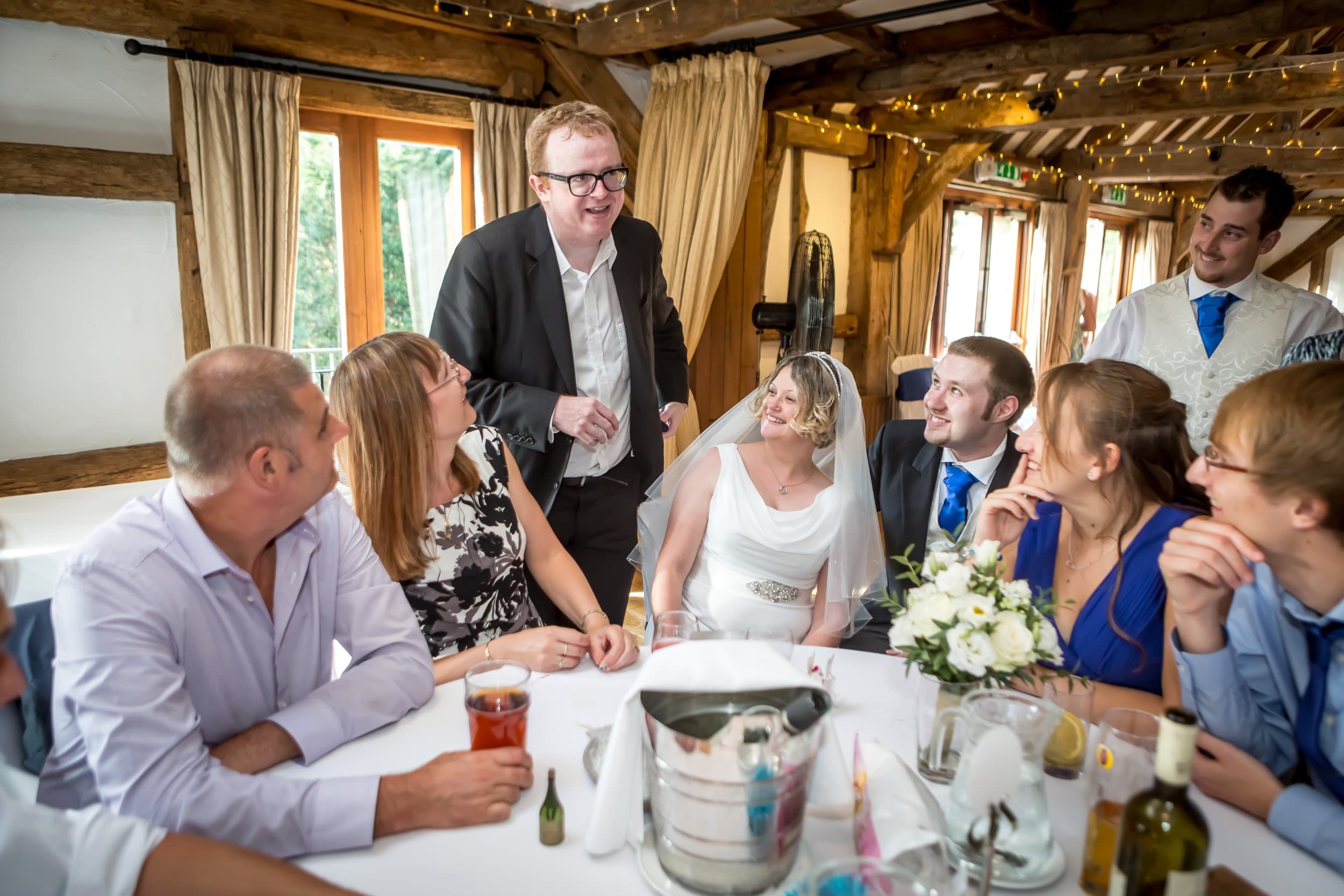 Booking an experienced professional magician for your event is essential if you want to make the most of magical entertainment at your corporate event, private party, wedding, product launch, trade show, ball or banquet.
Noel is a full time close up magician and makes 100% of his income from performing magic. You will find a lot of magicians advertising online who say they are "professional magicians" but in reality they subsidise their income by performing kid's parties as "Charlie Chuckle the Cheese Monster" or something like that. There is nothing wrong with doing kids parties; it's just a whole different style of magic to professional close up magic.
There are also a lot of part time magicians who work cheap but cannot commit to the business full time. You have to ask yourself why? Noel takes the business of being a professional close up magician very seriously and is available to discuss your event from 9am – 9pm. If he is unavailable he will call you back/email you ASAP and always within 24 hours and often within 4. Part time magicians cannot offer this kind of commitment and peace of mind. What if you need to change the timings for your event at the last minute and your chosen magician is out paying the bills with their day job? Book a professional magician and don't stress … everything is in hand.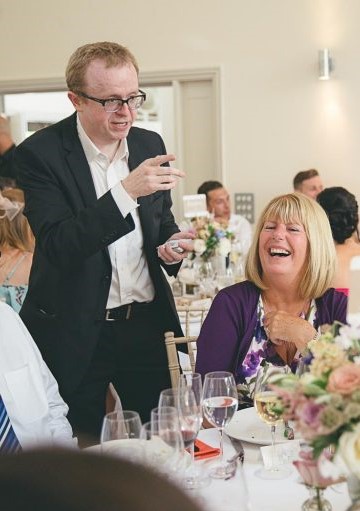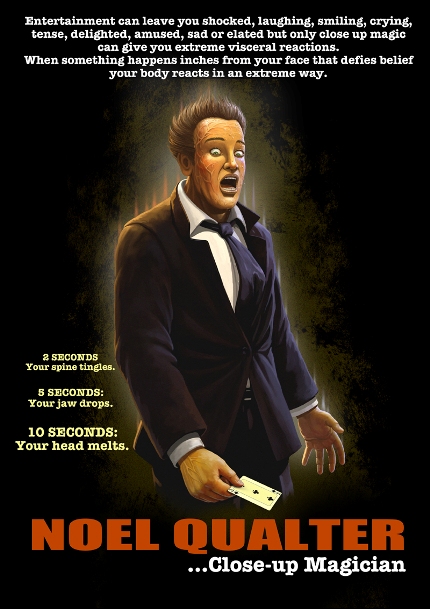 Giving his clients peace of mind is very important to Noel and that's why he has £10 million public liability insurance, just in case he magically produces a plate of lasagna and drops it in your lap. It's never happened, but it's good to know he can cover the dry cleaning if it does.
It's often the small details that count, which is why as a professional magician Noel takes punctuality, reliability and presentation very seriously. Noel always arrives to magic engagements 20-30 minutes beforehand so as he can introduce himself to the booker and get an idea of the layout of the room. He will be appropriately dressed for the occasion, ready to mix and mingle with ease with your guests. All you need to do is grab a glass of champers, relax, and enjoy yourself! Leave it up to Noel to entertain;; he is a full time professional magician and knows his job inside out.
If your event has more than 100 people Noel suggests you book more than one professional close up magician and Noel is happy to book those on your behalf. Noel only works with the best and he knows the London magic scene backwards. For example, if you are booking a huge banquet dinner at Grosvenor House for 1000 people Noel could book 9 more professional close-up magicians, all of whom Noel can vouch for their ability as professional magicians.
If you are looking for a magician for your event, don't think twice about hiring a professional magician. Contact Noel using the contact form and he will get back to you ASAP – usually within 4 hours. If you need an answer quickly then give him a call on 0781 382 5547.