Book socially distanced magic
It feels like it's been forever since we could get together and have fun, celebrate special occasions, or just simply be around other people. Noel has been performing magic shows online during lockdown and they've proved to be a great option for something different to do when you can't celebrate together. However, as restrictions are beginning to ease people are thinking about how to plan events and make them extra special. Magic is still an option!
Perhaps you're having a small wedding party, celebrating a significant birthday with a small group of close friends and family, or you're bringing teams of staff together for an event. It might not be a large gathering, but you can still make it amazing by booking Noel to perform for you. Booking a "close up" magician might sound strange in these socially distanced times, but Noel's iPad and close up magic is tailor made for arm's length miracles.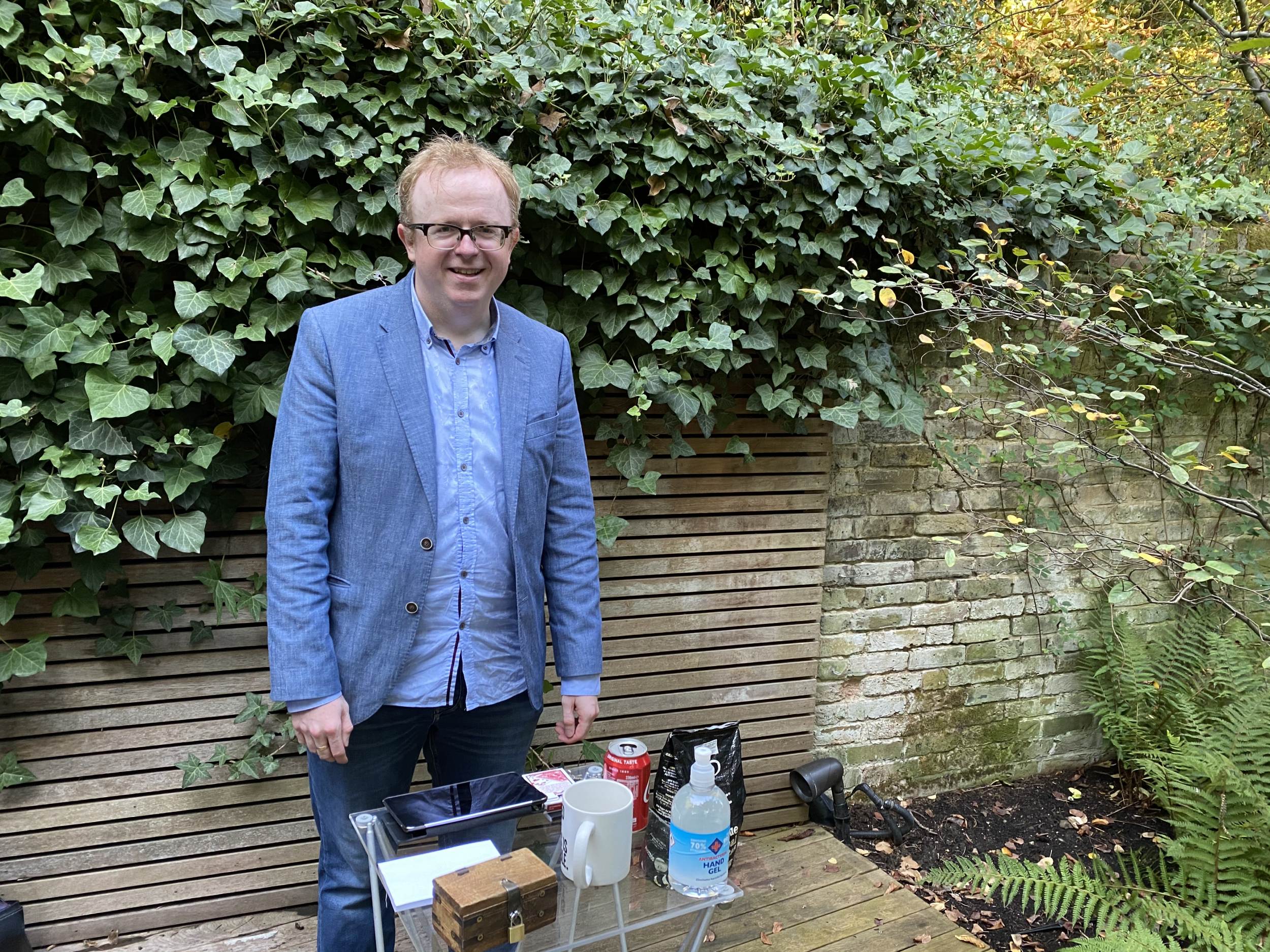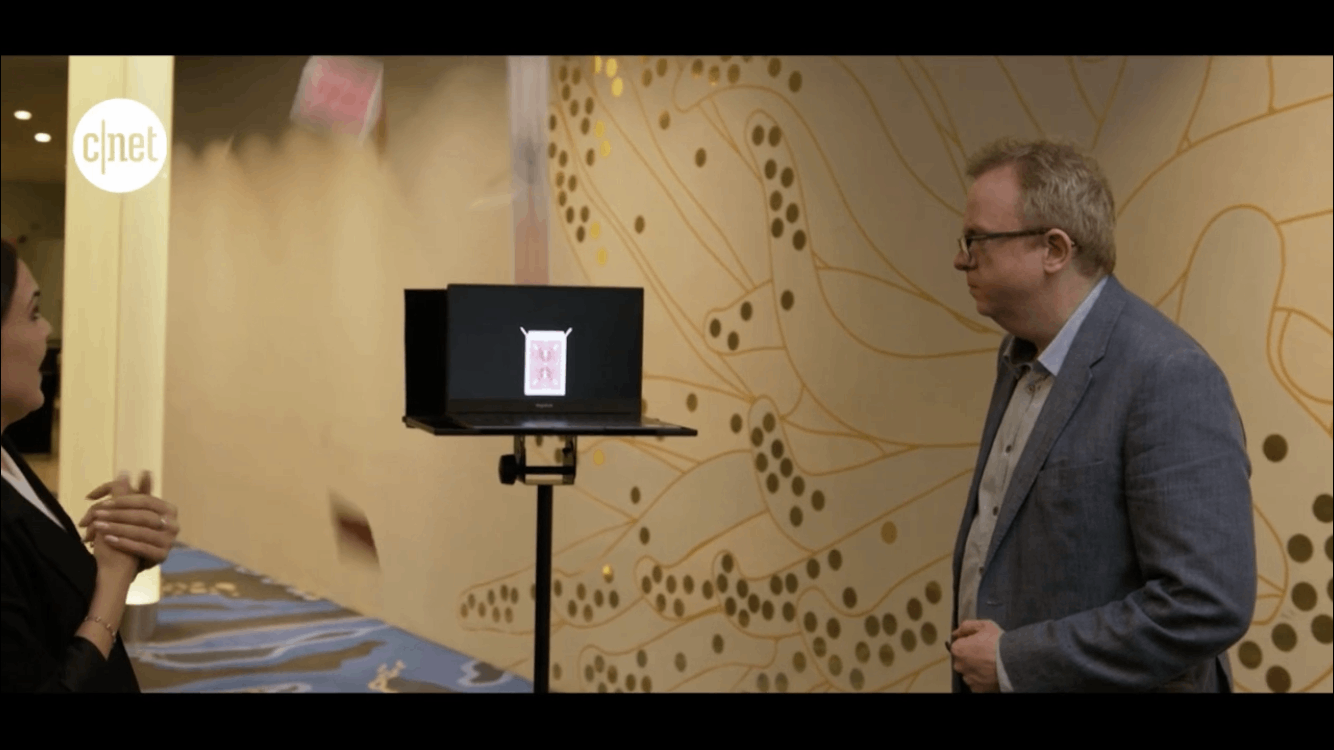 Socially distanced entertainment!
Noel has spent lockdown working on his online magic show Virtually Impossible, and has used this experience and his incredible award winning creativity skills to put together an act full of digital tricks, fast paced magic, jokes and mindreading that works for audiences at any distance.
If you're looking for close up magic, Noel can bring his tech tricks and classic sleight of hand to your event and perform for groups at a safe distance. With large, bright OLED screens ensuring the tech magic is clear and visible to all, as well as his 20 years of experience as a sleight of hand magician, Noel can create all the shock and awe you're looking for.
"Thank you for the wonderful magic and making it so special!! I'll pass on your details. Socially distant fun!"

Lucy, birthday party in Kingston, July 2020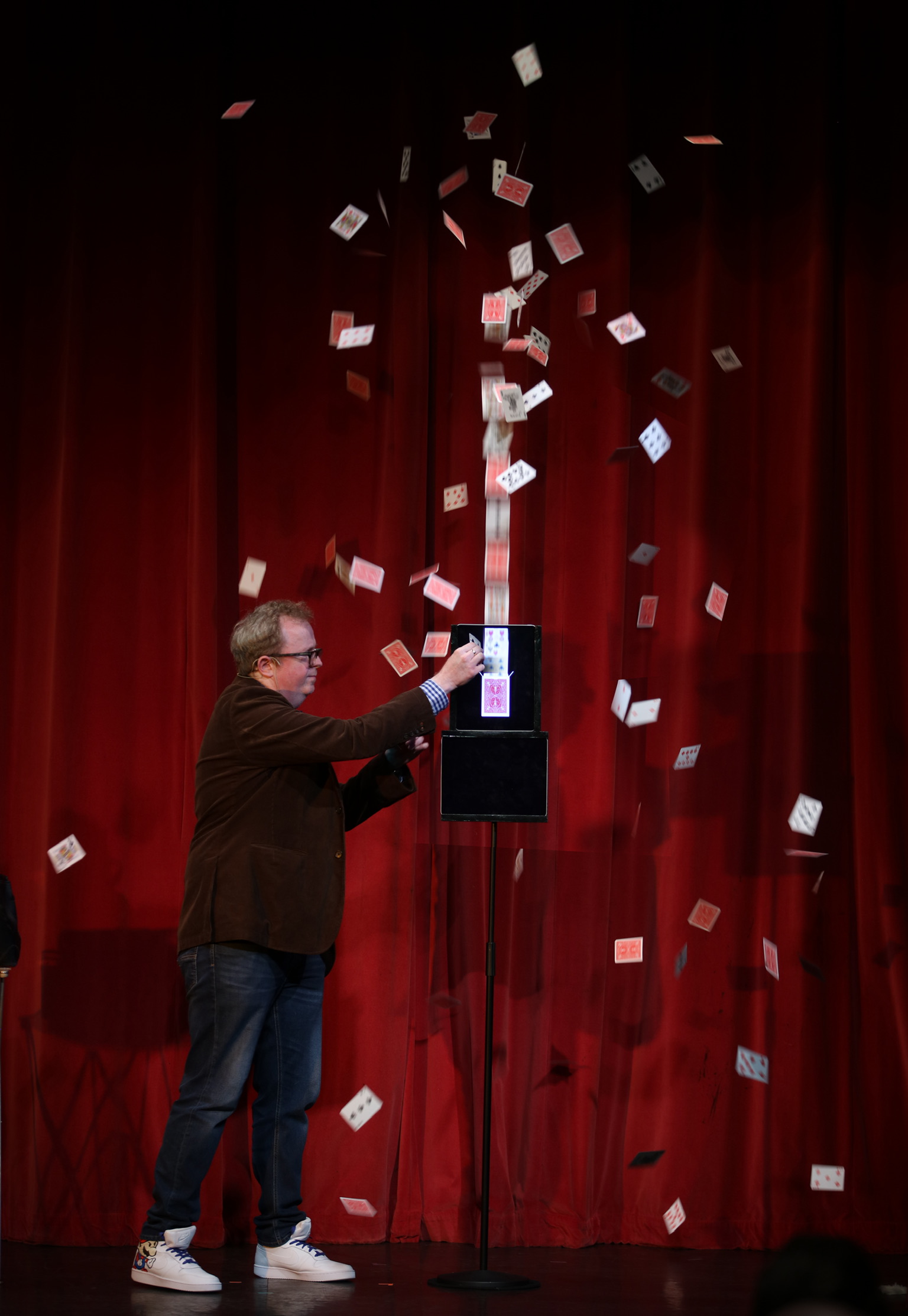 Noel can also perform a stand up show incorporating all the best tricks, iPad and tech magic and mind reading from his stage shows. All these tricks are interactive, but can be performed at a distance while still blowing people's minds!
Whether you are having a garden party or an indoor event, Noel can adapt his magic to your requirements, making sure at all times you and your guests feel comfortable. He can even set up a mystery room, where small groups can watch the show, making sure that everyone gets a truly unique and intimate experience while staying safe.
If you have any questions or concerns about how magic could work at your socially distanced event, get in touch, Noel is happy to chat about what you need and how he can help make your event the best ever.
When you're ready to have magic back in your life, Noel is ready to help you.