Need a street magic magician for an upcoming event? Just to avoid confusion, street magic is a new name for close up magic. Close up magicians started being called street magicians after the explosion in popularity of David Blaine style magic the late 90's. Street magic is basically cool close up magic.
Noel has been performing as a street magician for a decade at weddings, corporate events, balls, banquets, trade shows and a bunch of other styles of function. Street magicians work with objects in their pockets and perform amazing close up magic. If you've seen David Blaine on the TV you'll know the exact type of magic.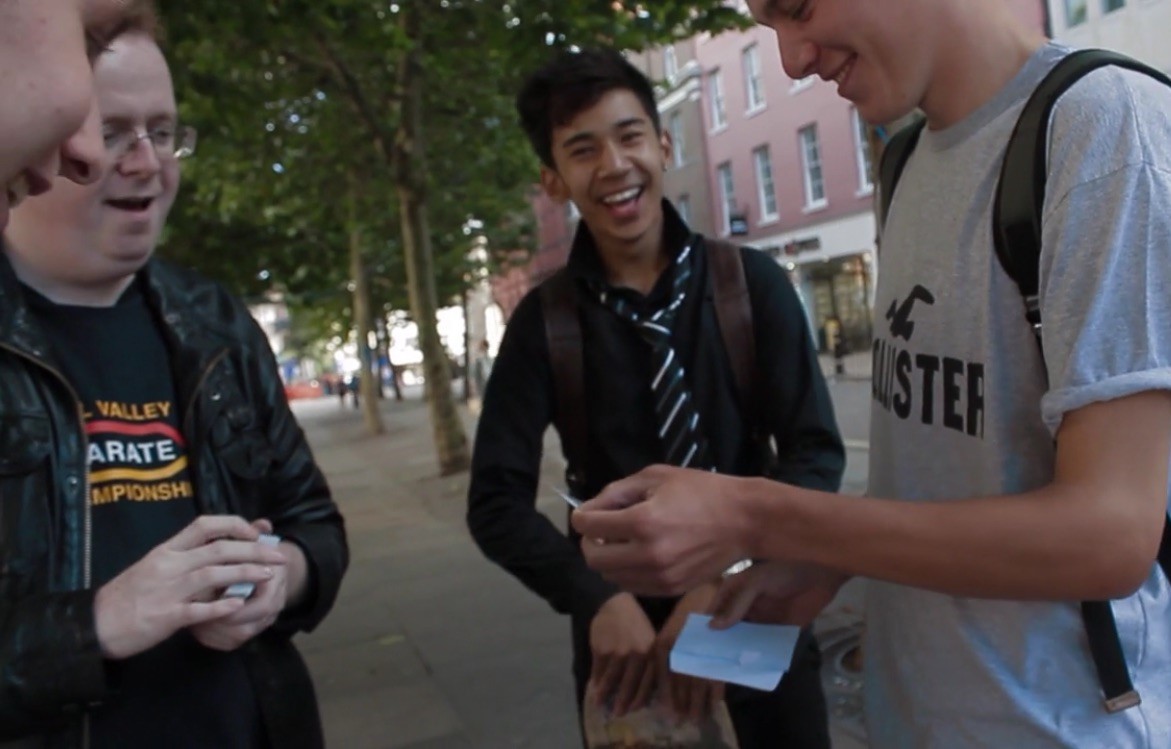 In the past street magic referred to buskers who would perform a magic show in touristy areas such as Covent Garden. To this day you can see street magicians in London on the Southbank and in Covent Garden. Classic street magic has been around for hundreds of years and starts with small close up magic to draw in a crowd and then gradually as more people join the audience the magician will start performing "bigger" tricks. At the end of the show the magician passes the hat. The magician will usually do a few shows a day. This is very different to the type of street magic David Blaine performs.
When they see modern street magic on TV, some people think there is TV trickery involved. However those kinds of miracles can be done inches from your face; it is a combination of highly skilled sleight of hand and fresh, modern magic.
There are many street magicians in the UK. If you're scouring the net looking to hire a UK street magician make sure you do some research. Check the magician's website and make sure it gives you complete confidence. Check out their videos and testimonials. If you have any questions about hiring a street magician for your event, get in touch with Noel.