Hohoho merry New Year folks! Well, it's 2021 (finally!) and I thought I'd take a few minutes to do my review of the last year. 2020 was the hardest year of my professional career and there was a time, I genuinely thought I might have to get a real job. I've been a professional magician for 20 years and loved every minute. I've been lucky enough to travel all over the world and entertain tens of thousands of people but I genuinely thought, I might not be able to do it anymore when live gigs stopped completely.
But I'm getting ahead of myself…earlier in the year, before a global pandemic destroyed my well laid plans for the year, I had some fun gigs. One that particularly sticks in my mind was in January, I was asked by AstraZeneca (heroes in waiting!) to fly to Belfast with a magician colleague to perform iPad magic at Belfast cathedral. Such an incredible venue to perform magic! I've performed all over the world but that maybe the most beautiful venue I've performed magic in.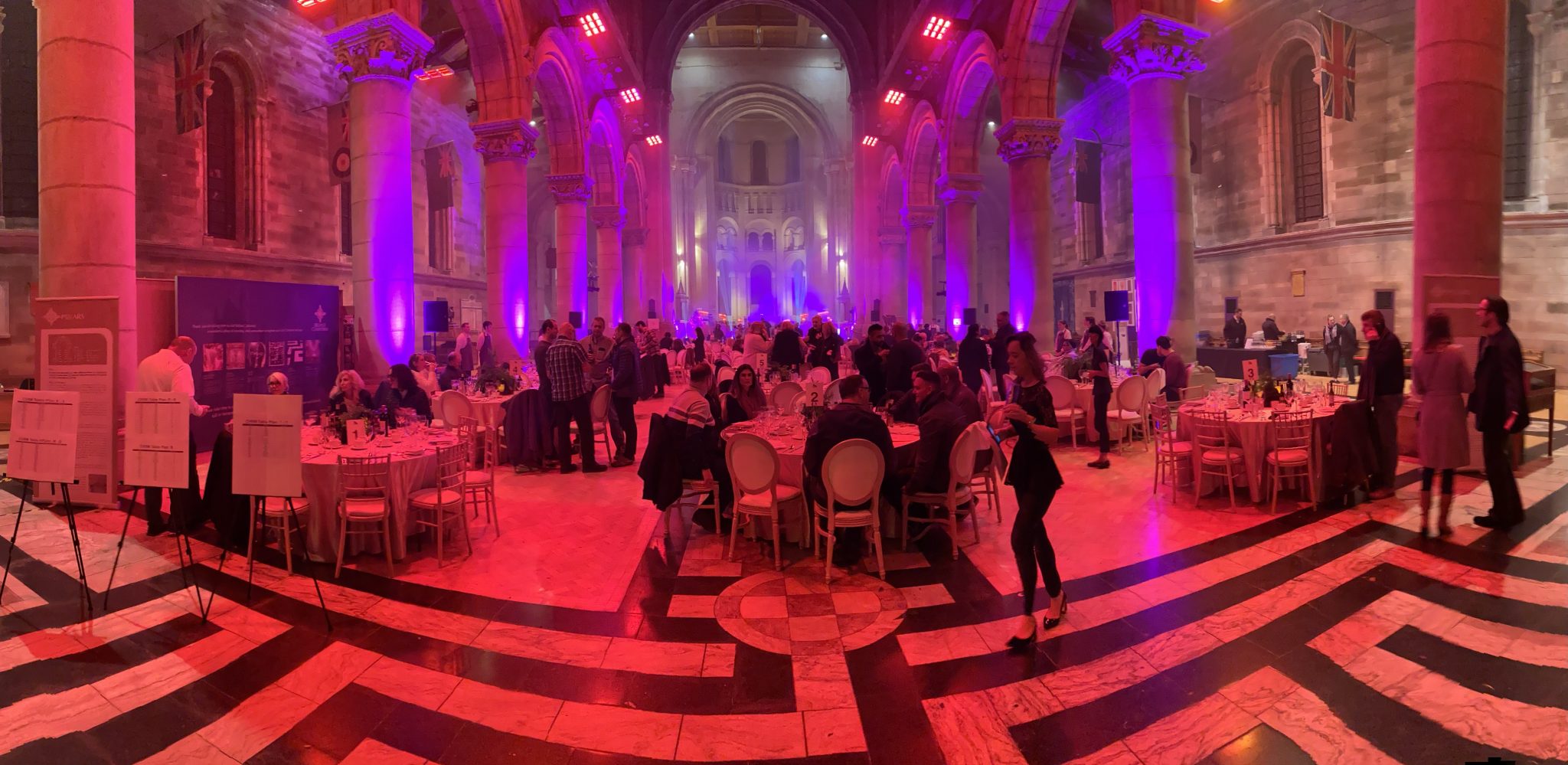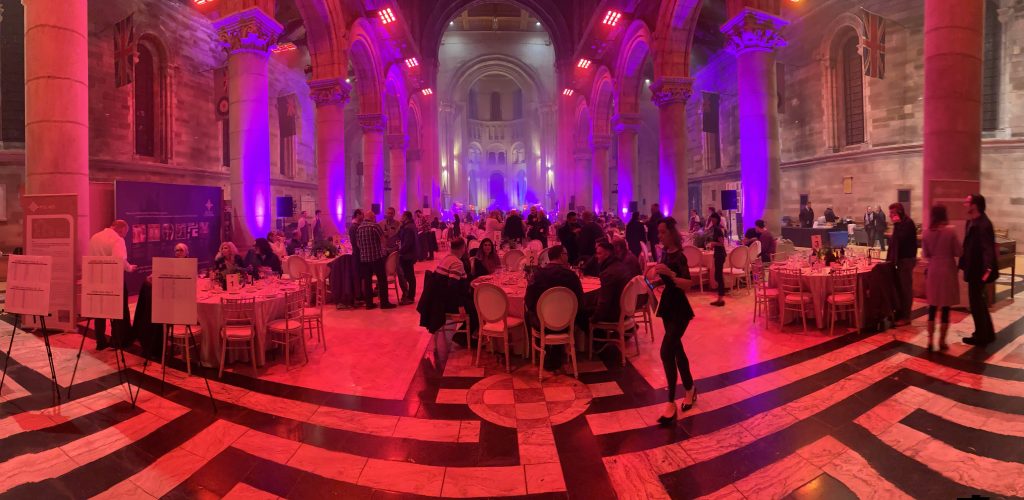 Also in January I had a gig that paid nothing and filled me with equal parts dread and excitement. I'd been booked by The Magic Circle to perform my lecture for the members. Now, I go (or do when there isn't a Pandam) to The Magic Circle every Monday so I'd be performing my original creations to 100 of my peers and potentially another 1500 hundred magicians on the livestream. Over the last 10 years I've been lucky to do quite a few magic lectures but they are normally quite small affairs, this was going to be the biggest magic lecture of my career. Entertaining dead eyed magicians who know how the trick is done is a scary proposition. In the end I was very pleased with the lecture and I was very lucky that my favourite magician in the world, David Williamson, was in attendance and said some very kind things.

In February, I was asked by CNET to create a custom magic show to showcase a brand new laptop called the Magicbook. The plan was to perform at the Mobile World Congress to launch of the Honor MagicBook and I'd be filmed for online content but of course, the world fell apart and the event was cancelled. I'd put in a tonne of work and it was hours from being cancelled but suddenly Honor decided to hold a press conference anyway and we were back on. I flew out to Barcelona and the next day spent the day filming additional content for the shoot and in the evening I performed. The custom digital magic went down a storm with the attendees and you can see some of the magic here (scroll for the Honor vid).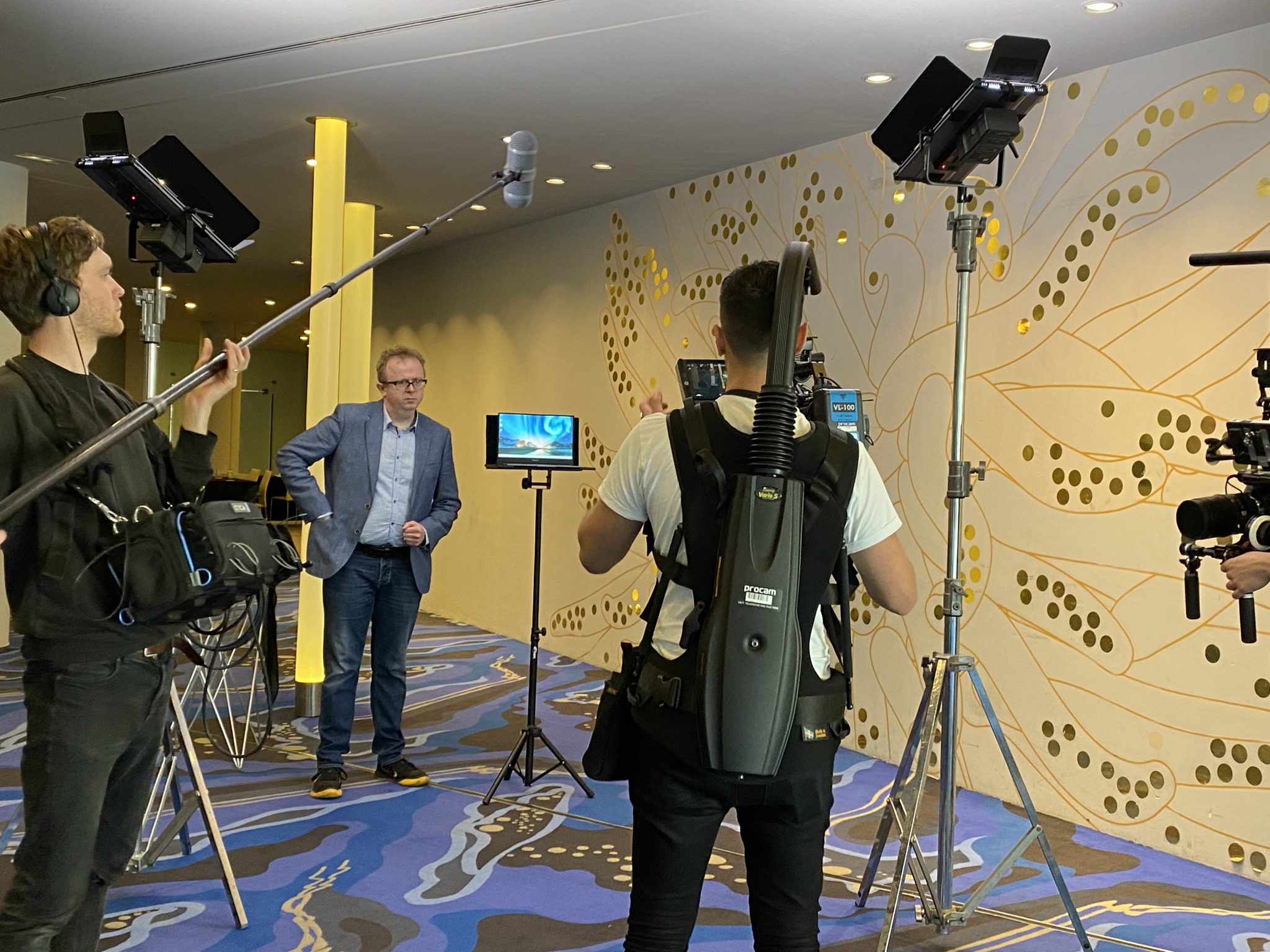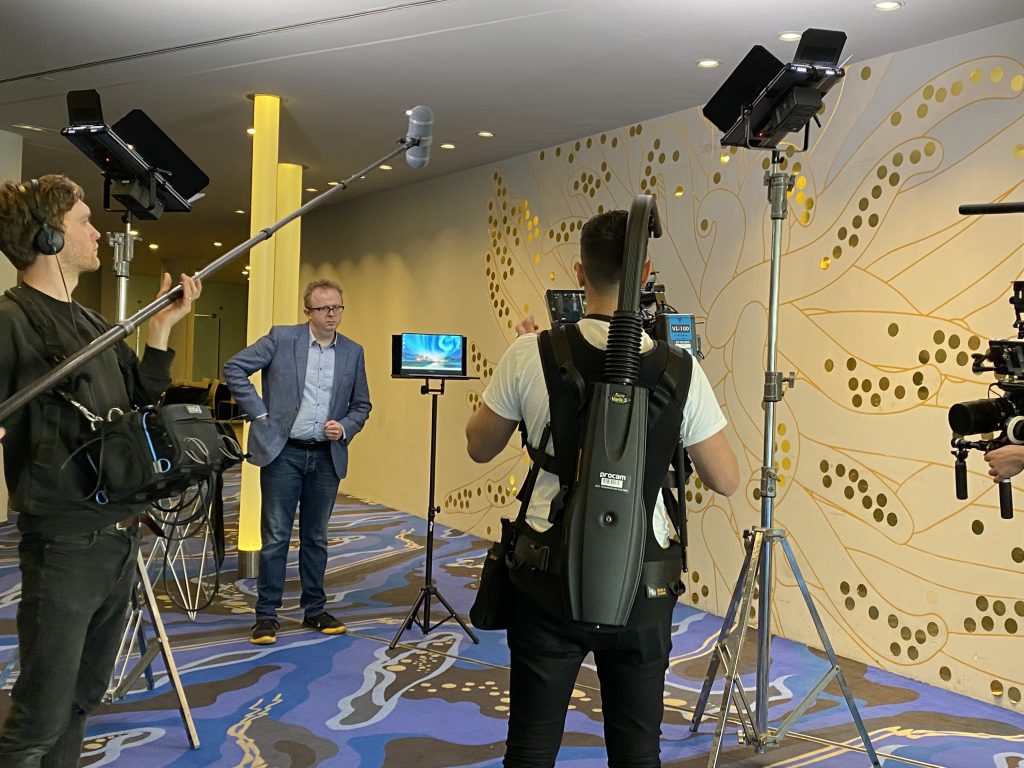 Also in February was my annual pilgrimage to the Blackpool magic convention. I have been going for over 20 years and it's always an absolute highlight in the magicians calendar. It's attended by over 5000 magicians from around the world and it's jam packed with shows, lectures, socialising into the very early hours. A few magicians were a bit sad that their favourite magic dealers from Asia hadn't been able to attend this year due to….well, you know. Little did they know at the time how much their performing lives would be affected. Looking back, if Blackpool was a few weeks later it would be have been cancelled.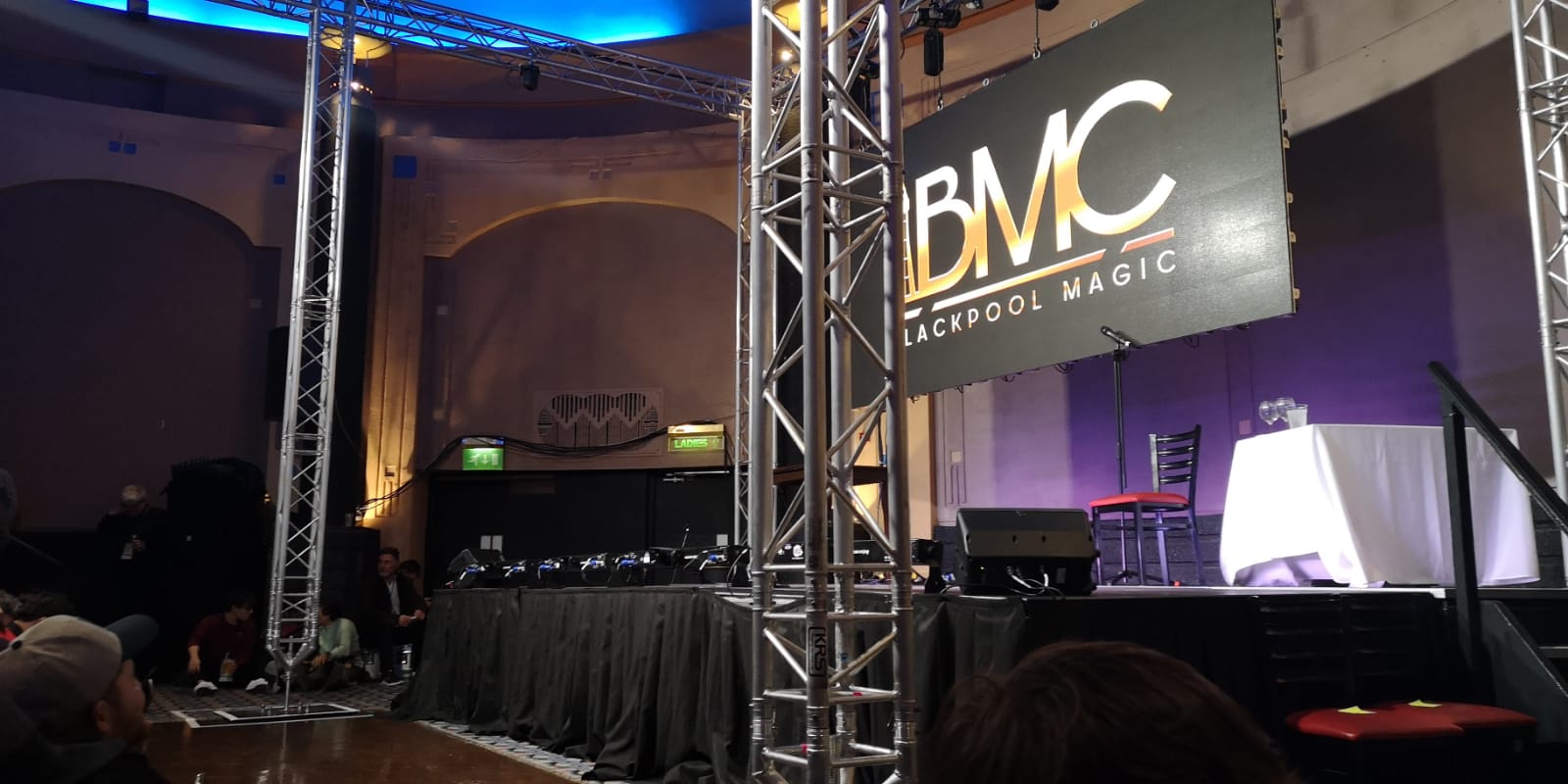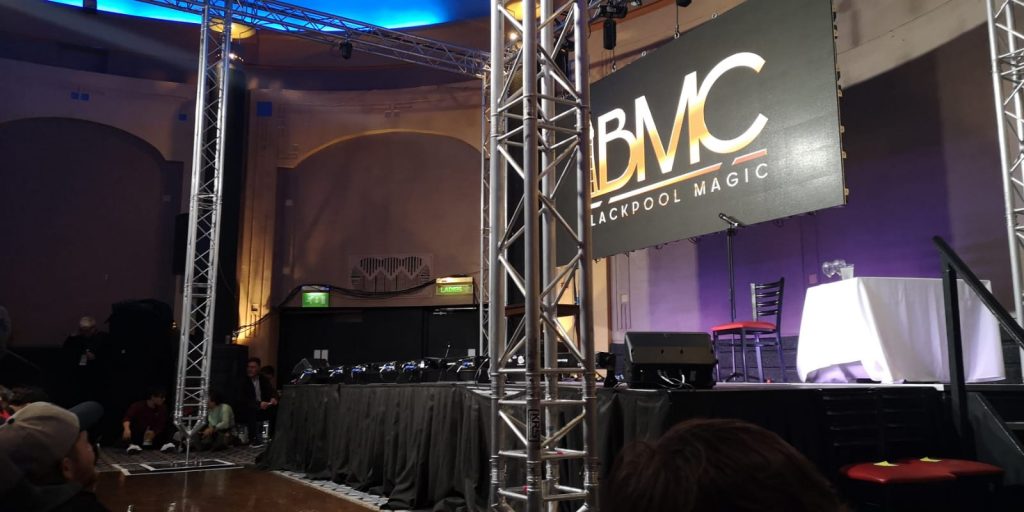 Lockdown hit us all in March. Normally I'm always thinking about magic and creating but I couldn't see a time when I'd be able to perform, so creating seemed pointless, my productivity plummeted. No live shows, no point in working on new material. It took me a little while but by May I'd completed Netflix and decided I was going to enter the virtual magic show world, I was going to be a Zoom magician! A few friends had already started performing an online Zoom magic show and after chatting with them, they said they were enjoying the challenge of performing magic virtually. I knew my background in tech magic meant I was uniquely placed to create original and strong visual magic and mindreading for online magic shows….so challenge accepted!
I quickly put together my show in May and did a bunch of run through shows for friends and family before launching it to the world. During the summer, I performed over a hundred birthday, anniversaries and corporate Zoom magician shows. I knew I had something pretty special almost straight away, people were stuck indoors and couldn't be with their family and friends and my show gave them the ability to connect, laugh and be amazed.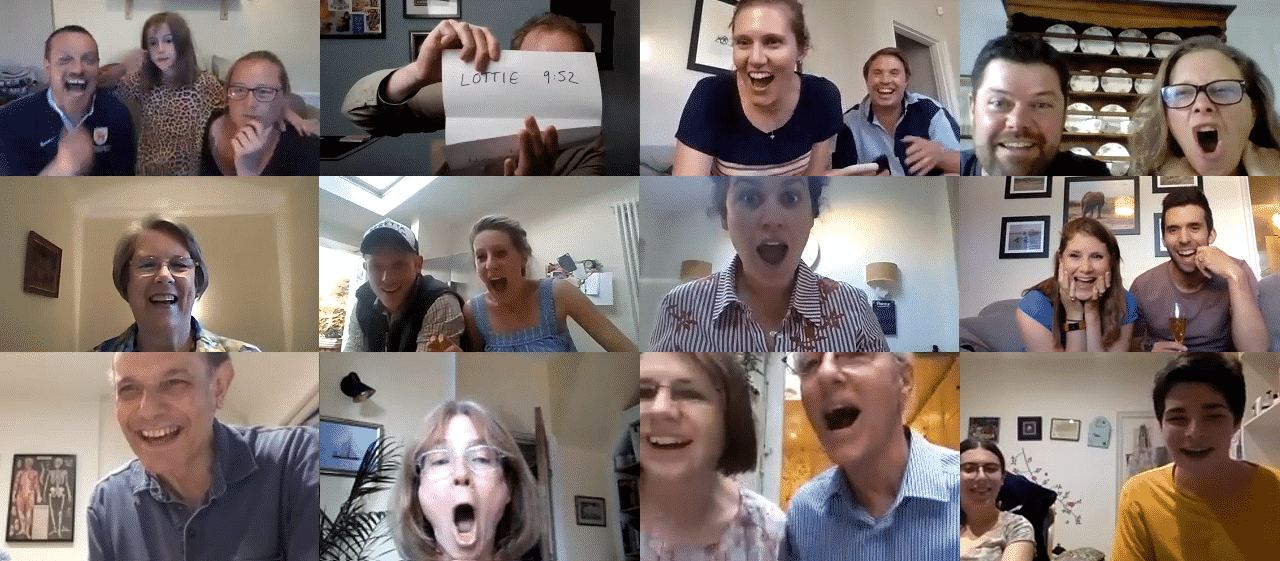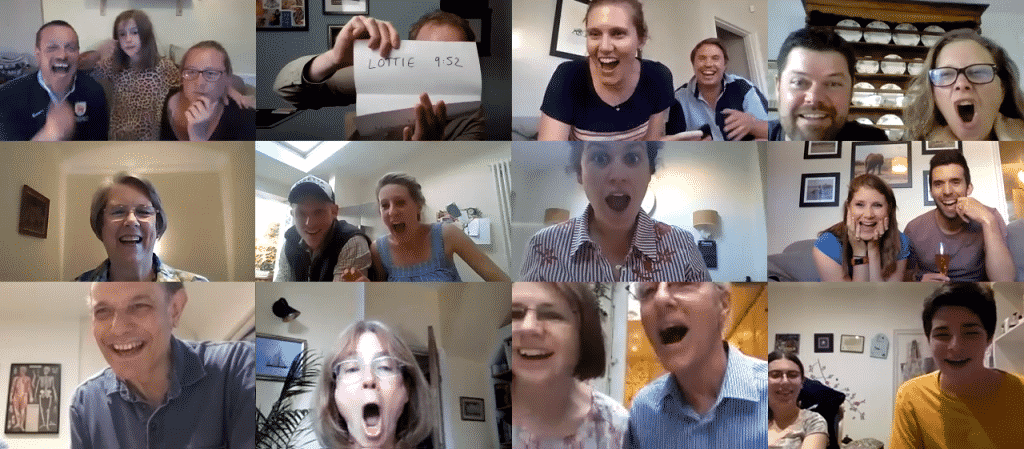 Moving from summer to autumn, I continued performing my Zoom show and I added a longer 40 minute version of the show. As well as performing magic, I also create magic for other magicians around the world to perform. The wholesaler that sells my products needed more stock so I spent some time finishing those off before shipping them to the US.
In September I was booked to film a TV show and that required a tonne of preparation, and I spent every day that month writing and rewriting for the show. It was a huge amount of effort and hopefully early in 2021 you'll get to see it. I'm very pleased with the results.
In November, I was booked to perform my biggest show to date, for 6000+ virtual attendees spread around 7 countries in Asia! The client was a pan Asian insurer and they wanted a completely custom magic show focusing on branding and the company. I spent every minute of the 8 prep days preparing for that show. The process was complicated by the fact that the UK was on lockdown, so I couldn't just pop to the shops to get supplies for props or go to the workshop where I have my props built. My graphics guy is in Bangladesh and the time difference there complicated matters too, but with a matter of hours to go before the show, my custom 10 minute magic show was ready! I woke up at 2 am ready to perform at 4am, normally with two hours sleep I'd be a mess but the adrenaline was coursing and when show time came, I smashed it! In bed again at 5am thinking it was all a dream.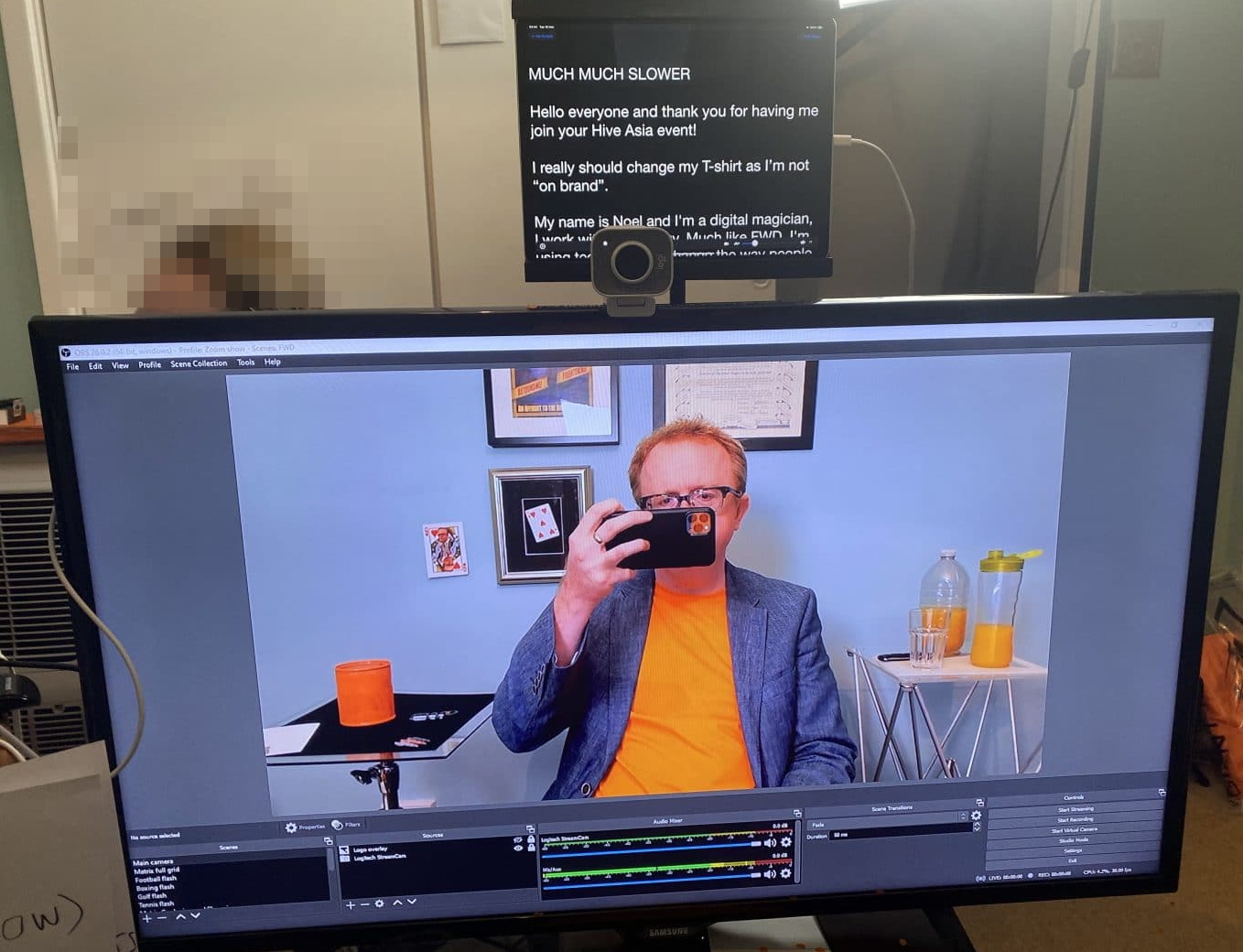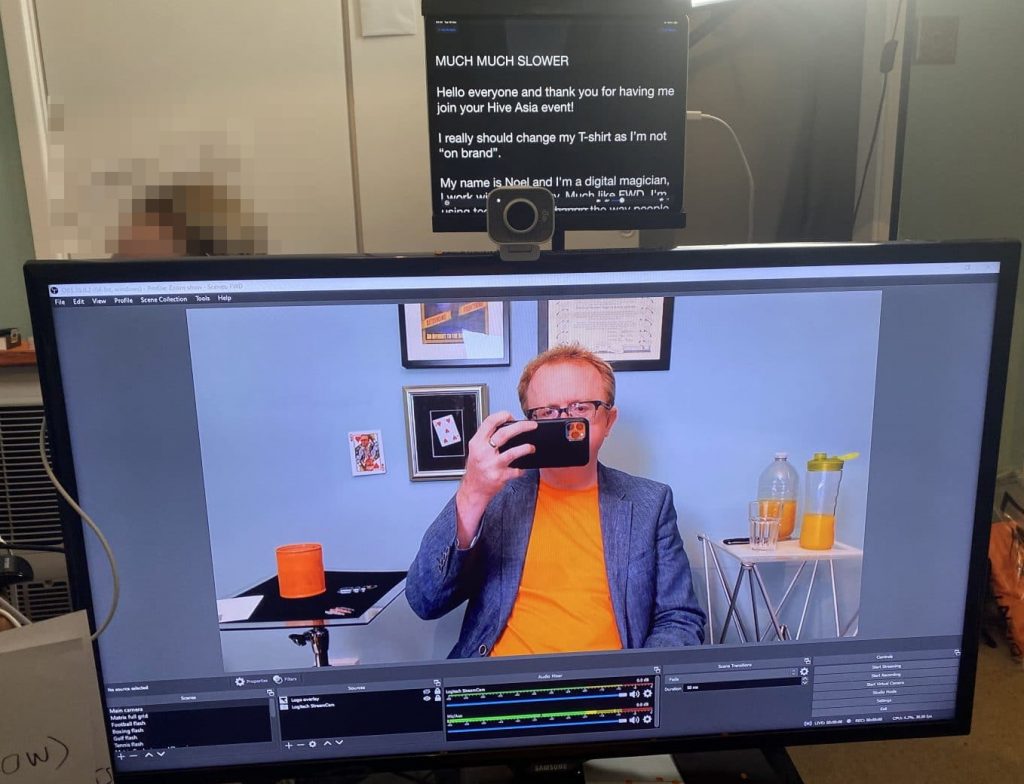 December was a whirlwind of corporate events. I've been doing close up magic for two decades so I'm used to a busy festive season but this was something else. I had a few shows that wanted custom bespoke magic to showcase their brand, so I got thinking about those while I performed shows for accountants, lawyers, game designers, bankers, events companies and more. It was great not having to travel the length and breadth of the UK but my voice was just as fatigued, as if I'd been trying to entertain a rowdy table of twenty trying to be heard over Noddy Holder screaming his lungs out.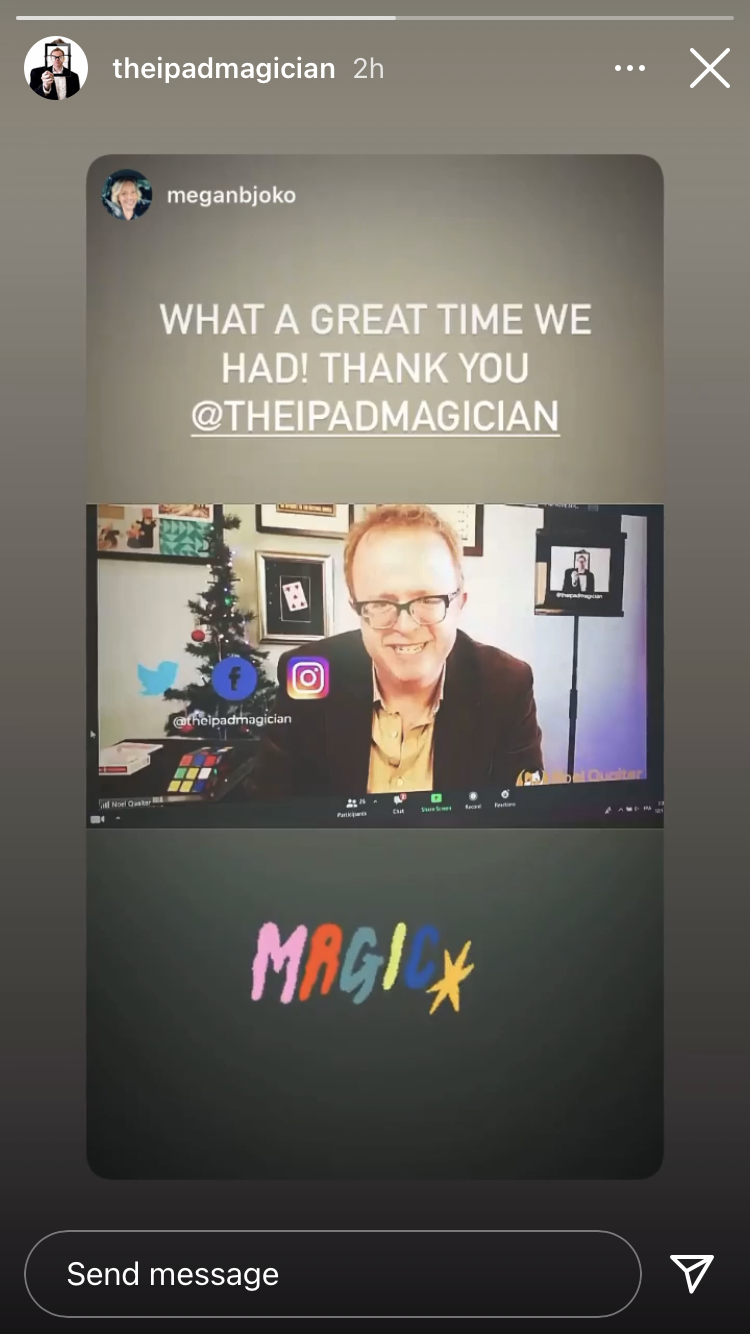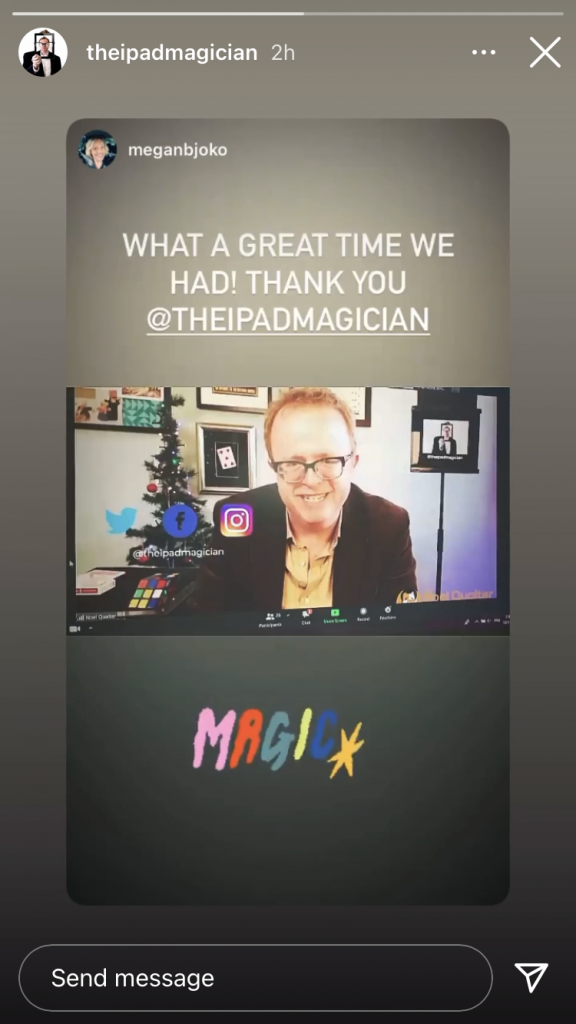 I did my last gig of the year on the 29th which was a very nice family event and then I poured myself a large JD and Coke to plan for 2021! I hope you all keep happy and healthy and I get a chance to perform for you physically or online in the near future. If you'd like a quote for an event please get in touch.